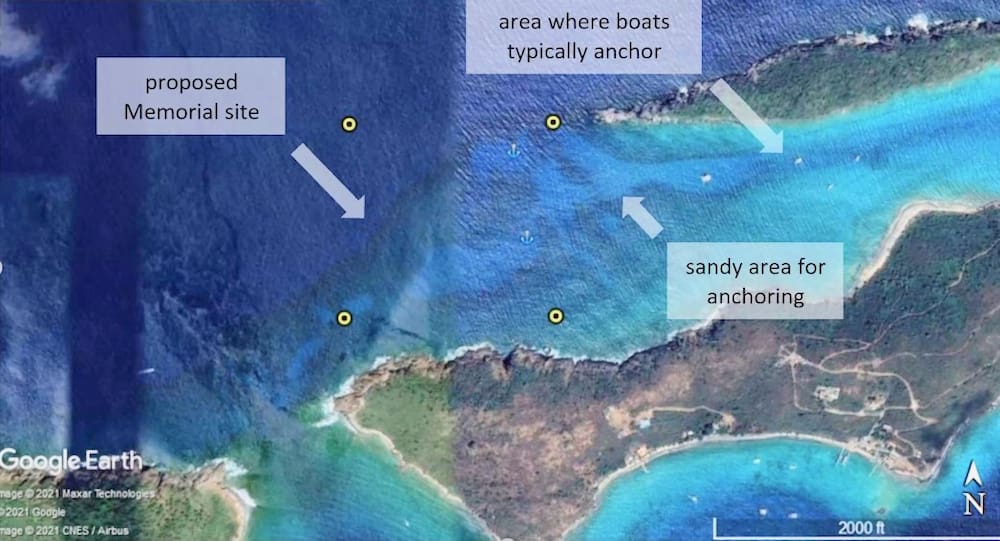 The St. John Coastal Zone Management Committee on Thursday approved plans for an underwater memorial park, a place where people's cremated remains can be incorporated into memorial markers placed in the sand off the coast of St. John.
The Underwater Memorial Park is proposed to encompass a 40-acre area to the north of Lovango Cay and to the east of Congo Cay, including areas of reef and open sand. The objective of the project is to provide an affordable alternative to burial and help enhance the marine environment by providing substrates for coral propagation.
Advocates of the memorial park held a virtual hearing in July about the desire for the underwater site where monuments incorporating the cremated remains of individuals can be placed to serve as a base for coral reef growth.
"We are asking for, at least, over 40 acres, of which, somewhere around 18 acres or less is in sand where markers would be placed. A lot of it is beautiful open reef, and the idea is to place markers and help make this a no anchoring zone," said Amy Dempsey. Dempsey is the principal of Bioimpact, Inc.
Enrique Rodriguez of Underwater Memorial LLC said the proposal is an attempt to create an option to the typical burial.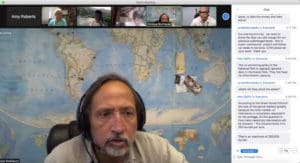 "When I started I thought, 'There has got to be a better way with less environmental impact.' The ashes that we will accept will be ashes that have come from individuals that have not been preserved because we don't want the chemicals bleaching into the habitat area," said Rodriguez.
Rodriguez and Dempsey were expected to answer remaining questions that CZM had regarding the park during Thursday's hearing. At the end, the committee would approve or disapprove the proposal.
Commissioner Rafe Boulon asked, "Who's going to continue this? If you have no successor, people's remains could basically be abandoned out there when the lease expires and subject to damage if anyone were to anchor there or storms were to dislodge them."
"What we're going to create is reef. What's left there at the end of this is reef. Reef habitat that hopefully we can organize either an environmental organization or the government continues this area as a conservation area," said Rodriguez. "In the collection of the fund, we're going to collect a fund to make sure for future preservation of the site. So if the lease is not renewed in 20 years and the lease terminates in 20 years, the organization will have money set aside that will be given to an entity that agrees to maintain this into the future."
Boulon followed up with, "What about fishing? Nothing has been said about fishing. With the habitat enhancement you're talking about, it might be looked at as a great place to set fish traps now. How's that going to be addressed?"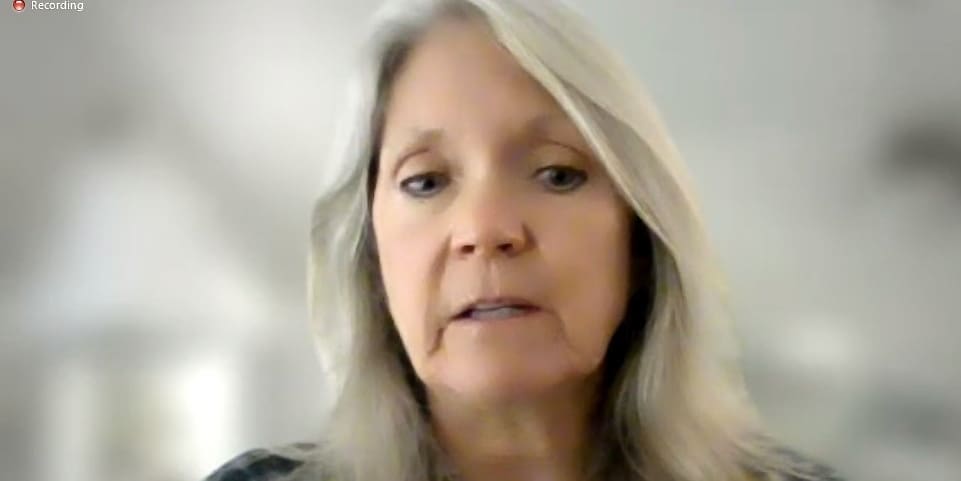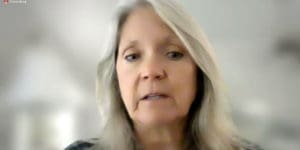 "In our review in speaking to fishermen, currently they don't choose that area," Rodriguez replied. "Possibly, that could also be included, depending on how the response is, it becomes a no anchoring location and a no fish trap location. We're looking to preserve the reefs in the long run."
Commissioner Andrew Penn asked, "Is it a for-profit enterprise, and also if someone is to visit in the future is there going to be a mechanism to get you out there, even if you don't want to dive?"
Rodriguez said, "Yes, this is an LLC, so it is for profit. How much money I'm going to make, I really don't know. It really isn't my driving force behind this … This is more of a legacy project for me and what I want for our community."
Relating to visitors, Rodriguez said, "So what I've discovered in all this is we've asked for two moorings … They're going to be placed more in the open water. And these are not very comfortable moorings for people to go on to hook on because of the north swell. But we're going to have a reservations system. We're going to partner with dive companies to go out with the families and reserve the moorings for the duration of the visit."
Other questions included information about the number of interments that will be allotted per acre and the cost of burial at the site. Rodriguez anticipates there to be more than 500 but less than 1,000 interments per acre. He also said that the cost of burial will be less than $10,000 and will not cost more than a land burial. Special pricing will also be given to locals and residents as well as veterans, he said.
At the end of the hearing, committee members Penn, Boulon, Brion Morisette, and Elissa Runyun each voted in favor of the project. Commissioner Kurt G. Marsh Jr. abstained.
According to Marsh, "My issue is not that it's not a viable project, it's not that the concept isn't on solid ground. Right now, my issue is just procedural, and I'm hoping you can understand that … From the public hearing, the commission had requested some documentations, some studies, we had some questions and not all of them have been answered in this follow up today." He also added, "I don't feel confident that all that has been requested has been received."
A public hearing for Seagrape Equities, LLC was to be heard on Thursday as well but was postponed until Sept. 16 due to in-house errors.
The application documents for the underwater memorial park are available for public review on the CZM website and are available for review by appointment only at the DPNR, Division of CZM, Charles Wesley Turnbull Regional Public Library on St. Thomas.
Editor's Note: This story has been corrected to reflect that the V.I. Coastal Zone Management Commission and DPNR are two separate entities. DPNR submits its recommendations to the appropriate CZM committees — St. Thomas, St. John or St. Croix — for their ultimate decision. Members of the commissions are selected by the governor.