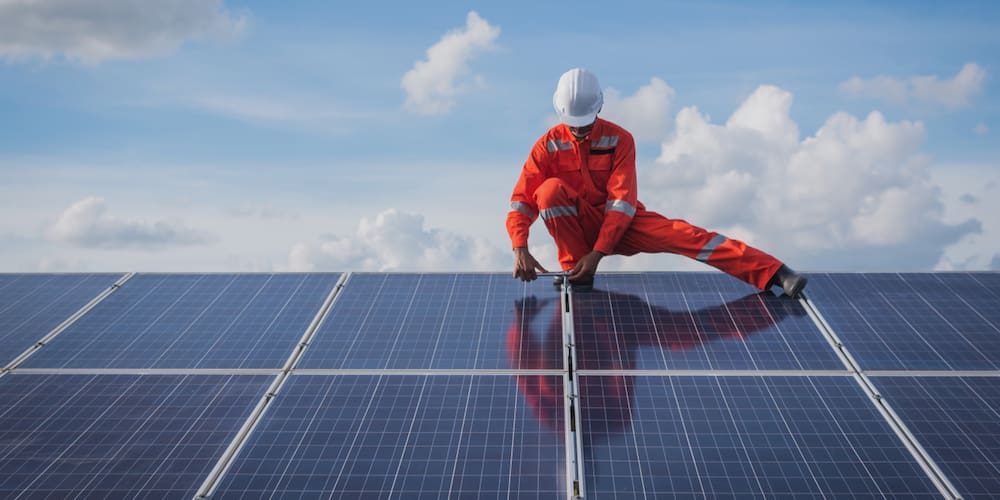 With power outages cascading across the territory and the news in the last week – even getting attention on National Public Radio on the mainland – we worry these events might presage a new drive toward privatization of our public utility.
That would be a disaster for Virgin Islanders, just as it has been for those of lesser means in communities across the United States mainland.
Anyone who thinks a for-profit entity is guided by compassion for the working poor should think again. Private corporations are legally beholden to distant shareholders, not local ratepayers.
While a public utility can just as easily turn off customers' power for non-payment as can a private entity, the controls and considerations are far different.
Where the V.I. Water and Power Authority is concerned there are several fixes that could be easily addressed that would lead to greater efficiency and accountability, starting with a politically autonomous board of directors made up of experts in the energy field – minus any administration cabinet members. While they may be appointed by a sitting governor, after being vetted by an ad hoc committee composed of utility experts, technicians and appropriate non-profit leaders, the directors' terms should be staggered in an attempt to outlive any particular administration.
Furthermore, it is time to get a good strong grip on reality and opportunity. We keep bolstering a grid and generating systems that have long outlived their usefulness and current technology. Instead, we need to gather qualified human resources to go after a significant portion of billions of federal dollars available that would fully support outfitting every household in the Virgin Islands with solar energy … something we have an abundance of.
Using examples such as Germany, which has used rooftop panels and micro grids to power much of a country that doesn't have an abundance of sunny days, this is well within our capacity to achieve in a relatively short time frame.
This would move the Virgin Islands into the current century of technological advances while training and empowering Virgin Islanders to become highly employable in the new fields, while becoming licensed electricians.
And that doesn't even begin to touch the collective sigh of relief and emotional support that would be experienced by people who have felt left behind and marginalized in a world that has advanced – often right within their view of the rooftop panels and lights of their neighbors' homes after a storm – to energy self-sufficiency otherwise beyond their personal means.
Let us consider the easily avoidable stumbling blocks for a moment, beginning with "time frame."
Every elected official who is guided by "what's in it for me" – and we are not suggesting that all politicians function from that position but let's face it, most do – is not motivated to think beyond the next election. They are geared for taking credit. Photo opportunities trump long-term planning and goals.
The electorate who gives them the power, needs to start asking but "what is actually in it for the people and community as a whole," while considering the ballot box.
The darker side of the political scene is the rampant corruption associated with contracts between private companies and government officials.
It may be merely a fortunate coincidence that "The Division of Light and Power," a book written by Dennis Kucinich, a former Cleveland City Council member and later mayor and Congressman, was released this month.
In it, Kucinich, who also ran for president of the United States, unflinchingly exposes the corruption, back-room deals and threats of violence associated with the attempt by a private corporation to take over Cleveland's public utility – which he fought back.
We are not suggesting drama and danger of the type that Kucinich faced would happen in the Virgin Islands, but as a microcosm of the rest of the world, we caution that some version of what Kucinich addresses could, would and even has taken place in our community.
Reliable energy for everyone is a right in this day and age. But years of Public Service commissioners and legislators grandstanding while kicking the can down the road, along with a certain amount of back room scheming continues to push us to the edge of the abyss.
It was chilling to hear VITEMA Director Daryl Jaschen say recently that the territory might be able to withstand a Category 1 hurricane. Period. He was talking about shelter more than power, but it's all the same. We are not prepared for the coming climate reality.
All of the temporary fixes made at great expense after the last three decades of devastating storms leave us just as vulnerable, and in as much debt as ever.
It is time for great foresight and community cooperation by the people, and for the people.
That does not include casting our fate to the corporations. Beware any Greeks bearing gifts, while considering what it would take for everyone in the Virgin Islands to have their lights on, always.