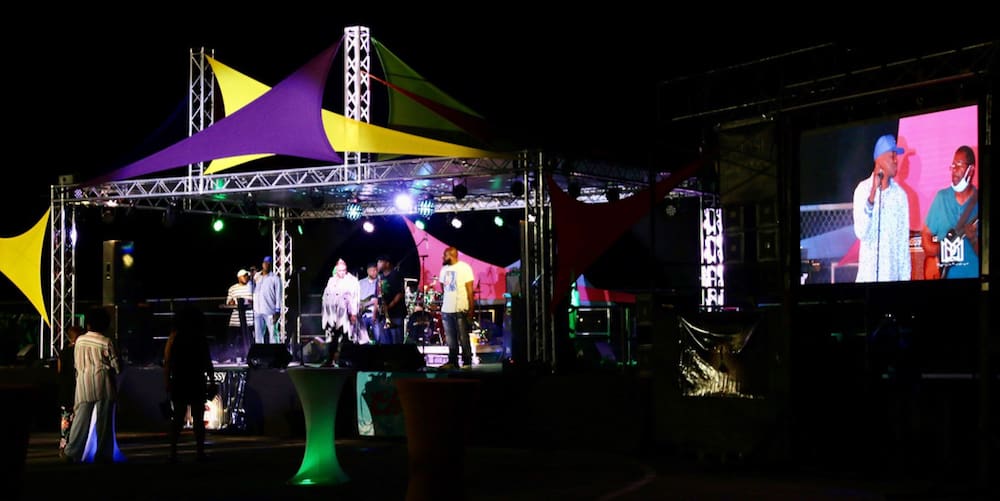 On what would have been one of the biggest nights of V.I. Carnival, Children's Parade Day, Tourism officials presented "1 Night, 1 Fete," an event they said could mark a new paradigm for public events during the pandemic.
"Everyone would have been out in the village now, but because of COVID and the protocols we need to keep in place, we needed to make sure anything we did was, first and foremost, safe," Tourism Commissioner Joseph Boschulte said Friday night as the event got underway at the Havensight dock.
"One of the biggest ways to ensure safety and take that step toward normalcy is to get vaccinated, so as we worked with the Department of Health to think of what we could do this Carnival season, creating an event that was open to those who have been vaccinated, with social distancing, safety checkpoints and a masking requirement seemed a good first step," he said.
All of those protocols also had limitations. The number of guests was limited to 200 vaccinated people who had to present proof of immunization at the entrance. Before parking, guests also had to get through a string of police and health patrols, who also helped with parking and making sure social distancing was enforced in as many areas as possible.
Once inside, guests could dance to any of the three bands performing for the night but had to stay near their table or individual space. Masks were worn by all guests throughout the evening but could come off when eating and drinking.
"The Centers for Disease Control said masks are not required in a controlled space where everyone is vaccinated, but we didn't want to take any chances," Boschulte said. "This virus is still at large, it's impacting people across the globe and we're trying to set a new paradigm that shows and stresses, until we get to herd immunity, that we have to be safe."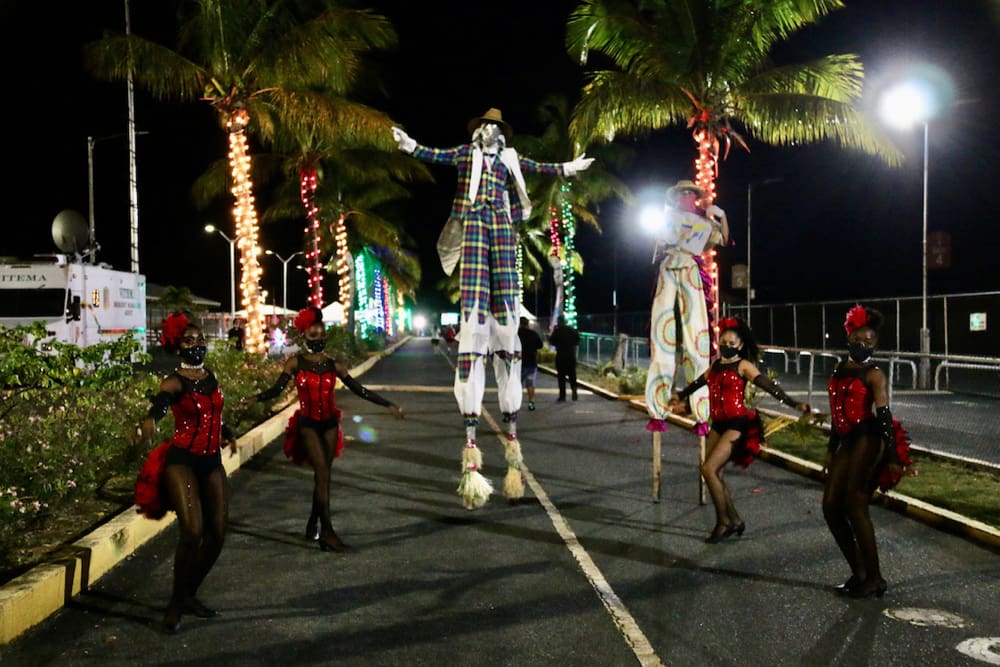 Eventgoers were not deterred. On the playlist Friday were local ensembles Cool Session Brass, Legacy Band and Spectrum Band, as well as Trinidadian soca star Farmer Nappy, who got the crowd moving, while moko jumbies and Tourism greeters added to the festive atmosphere.
"This is the first time for the pandemic that an artist from Trinidad is performing outside of Trinidad," Boschulte said. "It has been difficult for us all in the past year, but I think we're all hoping that we are coming to the end of the proverbial tunnel and events like this can help us get there faster. I think people are happy to have an event, I know many would have preferred that it be open, and we would too, but we can't ignore the reality of this virus and what it does."
Still, tourism is "booming" in a sense, with the territory being hailed as a premiere Caribbean destination, he said.
"We still did that in the middle of COVID, and we hope to keep moving forward, offering safe opportunities to our community," Boschulte said.