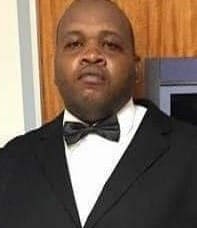 Deron Dixon of Estate Little Princesse died on April 3.  He was 35 years old.
He is survived by his parents: Charles Dixon and Arlene Dixon; brothers: Quem Dixon and Kevin Dixon; uncles: George Dixon, Joseph Dixon, Vincent Dixon, Maurice Dixon, Esret Dixon and John B Douglas; great aunts: Carmen Solomon, Agnes Caines and Caroline Caines; and aunts: Sylvana Peach Simmonds, Deborah Johnson-Dixon, Andrea Dixon, Felicia Dixon, Edith Paul, Lillian Phillips and Audrey Douglas.
He is also survived by cousins: Peach Dixon-Bartholomew, Vincia Dixon, Marcella Simmonds, Norma Simmonds, Leon Simmonds, Joseph Simmonds, Melita Simmods-Guye, David Dixon, Deanna Dixon, Denel Dixon, Aurice Dixon, Andrelle Jeffers, Gaston Dixon, Loshaun Dixon, Dr. Janice Joseph, Calvert Dixon,Isaiah Dixon, Janea Dixon, Rudy Richardson, Vince Richardson, Belinda Paul, Arlene Paul, Mark Paul,Grayson Paul, Pearl Paul, Sandra Morton, Clive Paul,  Brenda Phillips, Edith Peterson, Paula Bates, Don Phillips, Lennox Douglas, Tony Williams, Aldith Douglas, Beverly Douglas, Bobby Fahie, Simba Dixon, Akimba Dixon, Sheckeem Dixon, Kiara Dixon, Esret J. Dixon, Akiela Dixon and Addicia Dixon.
Other survivors include his godson, Juelz Richards; godfather, Aubrey Hart; special family and friends: Caines Family, Douglas Family, Adolphin Family, Woodley Family, Proctor Family, Errol Richards, Iam Petersen, Tashorna Thompson, Troy Mason, Joseph Daniel, Rupert Massiah, Trevor Richards, Darren Stevens, Browne Family, Sunny Isle Baptist Church, Evangelistic Faith Church (St. Kitts), Juan Luis Hospital Security Department and LimeTree Bay Operations; as well as other relatives and friends too numerous to mention.
The viewing will take place at 9 a.m. followed by the funeral service at 10 a.m., Friday, April 23, at Sunny Isle Baptist Church in Estate Karaval. Interment will follow at Kingshill Cemetery. Funeral arrangements are entrusted to James Funeral Home.
Due to the COVID-19 pandemic and public health regulations, face masks must be worn at all times and social distancing adhered to.