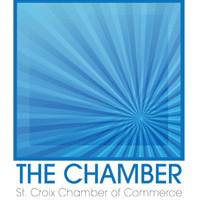 On Monday, March 22, the St. Croix Chamber of Commerce Board of Directors elected St. Croix attorney Akeel P. St. Jean to be chairman of the board. He takes the helm from the current board chairman, Ryan Nelthropp.
St. Jean is a partner at the law firm McChain Hamm & St. Jean LLP, where he primarily counsels clients in the fields of corporate law, commercial transactions and commercial litigation. He serves as outside general counsel to dozens of businesses, including Fortune 500 corporations doing business in the U.S. Virgin Islands.
He also represents clients in the energy, construction and healthcare industries, including public utilities, engineering firms, refinery contractors and medical centers. He previously served as assistant attorney general of the U.S. Virgin Islands.
Other board members elected to positions for the new term are Deepak Bansal, treasurer, and Amy Parker DeSorbo, secretary.
Bansal is a local CPA who has been providing quality accounting and tax services in the U.S. Virgin Islands since 2001.
Parker DeSorbo is the director of development, administration, marketing, events and rentals at the St. George Village Botanical Gardens. She is also on the Board of Directors for the St Croix Children's Museum and works for Massage by Matt Brown LMT. She was the previous events chair for the St. Croix Chamber of Commerce.
If there are any questions or for more information, contact the Chamber at info@stxchamber.org.