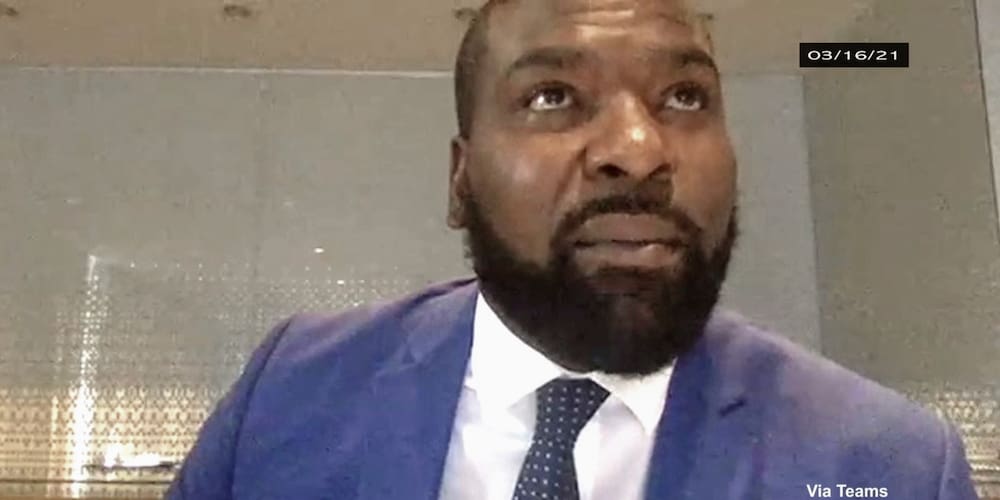 The Virgin Islands Water and Power Authority Governing Board was called before the Senate on Tuesday on the heels of a leaked, private letter sent from the board's Vice Chairman Jed JohnHope to Chairman Anthony Thomas, which included a list of allegations against authority employee Greg Rhymer.
Legislators came primed with questions, but JohnHope had been advised by his legal counsel against discussing the leaked memorandum. Instead, he said the letter had only been intended to put his "dissent" on the record. Instead of discussing allegations against Rhymer, JohnHope focused on the authority's "failures."
"As I sit before you today, it is time for all of us to look in the mirror and be brutally honest," JohnHope said. "WAPA is failing. We have failed WAPA as a community and WAPA, in turn, has failed us."
JohnHope is a self-proclaimed "proud WAPA man," but said, "The utility suffers from a lack of leadership and planning. The blunt and honest truth is that WAPA has been mismanaged for decades by previous administrations, previous incarnations of the Public Services Commission, previous Senates and by its senior management."
According to JohnHope, the authority loses $1 million every week; has an unsustainable debt level that he estimates is near $12,000 per customer; operates with a $15 million line of credit that has nearly reached capacity; generates 20 percent more power than necessary, which ultimately costs the ratepayer; has mismanaged the Alva C. McFarlane Scholarship Program; and has been stricken with several instances of alleged corruption which "have only received cursory investigations."
Some "blunders" created by authority officials are larger than others. JohnHope said the VITOL project was over budget by $225 million and every $1 million that is squandered by the authority costs each Virgin Islander $20.
"We cannot allow the managers that made these decisions to ever make a mistake like this again. Change, process and accountability. Those are the only things that will move the utility forward," JohnHope said.
Senate President Donna Frett-Gregory agreed.
"It is clear the Virgin Islands Water and Power Authority is burdened with cost overruns on its projects, mismanagement and inefficiency at providing services," Frett-Gregory said.
But "the people of the Virgin Islands are expecting change," she said. "Real change … Change where the people don't have to decide whether to pay for their prescription, to buy food or pay WAPA."
Frett-Gregory said the Financial Report Management Audit of the Virgin Islands Water and Power Authority, which was conducted in February 2015, should assess the problems within the authority like a "roadmap." But upon asking board members if they had seen it, only a handful confirmed they had seen or read the document.
No action was taken by the Legislature as the purpose of the hearing was to garner information.
Sens. Frett-Gregory, Marvin Blyden, Kenneth Gittens, Kurt Vialet, Javan James Sr., Carla Joseph, Milton Potter, Alma Francis Heyliger, Dwayne DeGraff, Genevieve Whitaker, Novelle Francis Jr., Franklin Johnson and Janelle Sarauw were present for the hearing. Sens. Steven Payne Sr. and Samuel Carrion were absent.