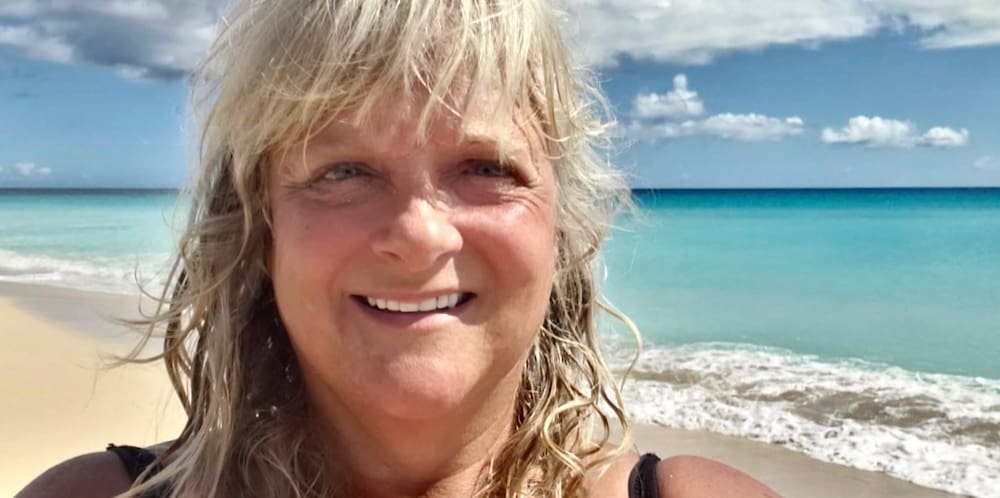 Marni Hill Foderaro's book, "God Came To My Garage Sale," has been named a finalist in the spiritual-inspirational category of American Book Fest's 2020 Best Book Awards.
Undercover Books and Gifts will host an outdoor book signing with Foderaro from 4:30 to 6 p.m. on Thursday, Jan. 14.
Published by Hay House's Balboa Press, "God Came To My Garage Sale" is Foderaro's first work of fiction. It focuses on embracing spirituality after surviving traumatic life challenges.
"I grew up atheist, but have always been a seeker of truth," Foderaro said. "I've always been open-minded to and accepting of differing viewpoints on religion and spirituality."
She said that having escaped an abusive marriage, she has gone from devout atheist to unwavering believer.
While her storyline is fictional, she writes what she knows.
"I've experienced many spiritually transformative encounters – STEs – and I've had numerous spiritual miracles happen to me that cannot be explained by logical thinking," Foderaro said.
The book's action takes place at a weekend garage sale during which her main character, Janet, experiences several spiritual miracles. In a series of first-person vignettes that include flashbacks and reflections, Foderaro relates the tale of Janet's transformation from nonbeliever to believer. With each mystical encounter, Janet wonders if God had come to her garage sale.
That garage sale marks the end of Janet's "American Dream" life and the beginning of something much better.
Foderaro herself lived the American dream for 27 years and then lost everything after escaping her marriage. Even after the divorce, when she thought she could proceed along her way in life, her ex-husband continued to torment her, she said.
"I lost my home to bankruptcy and then found that all my money, savings and investments had been depleted. I lost an adult child to parental alienation," she said. "Those devastating life-changing events forced me to reevaluate what is important, and, as a result, I had miraculous signs from the universe that led me to embrace God and spirituality."
Once when she was contemplating her trying situation, a dragonfly landed on her heart. Throughout that day, dragonflies appeared every time she thought of her troubles.
"I have seen many signs, too many to just look at them as coincidences. They usually happen when I'm consciously thinking of a situation or am asking for divine intervention," Foderaro said.
She said trauma can be a catalyst for spiritual growth.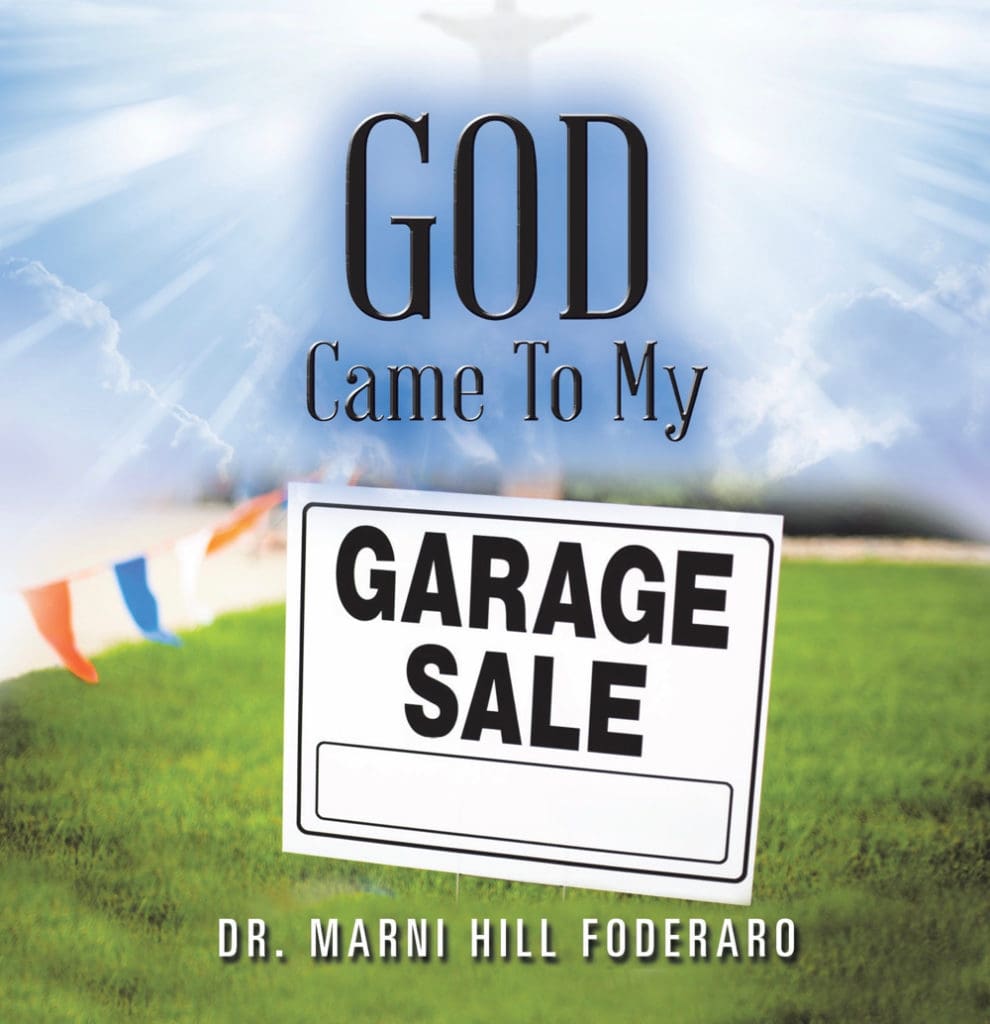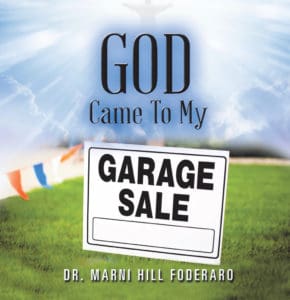 Drawing on her own experiences and collecting the accounts of others, Foderaro wrote her book as much for her own healing as for inspirational purposes. She talked with people, listened to speakers at the International Association for Near-Death Studies meetings and read about near-death experiences and spiritually transformative encounters.
Foderaro hopes to inspire readers to reflect on their own lives and values and to open up to signs from the universe, as well as synchronicities. She encourages people to live with integrity, compassion and mindfulness.
"Quiet your mind, whether it is through mediation or going out in nature. Really reflect on your life and make a conscious decision to live with goodness and positivity," she said. "You have to acknowledge life's challenges but not let that cloud your view or bring you down. We have to go through darkness to get to the light."
She wants folks to live in love and light, in peace and with forgiveness, Foderaro said.
She counsels us to follow our passion – whether that is by volunteering, teaching, gardening or fixing things – and to live authentically. She understands that when people are busy with life's situations, this is not always easy.
"Years and years can go by until a traumatic situation forces you to stop and say, 'Wait a minute,'" Foderaro said.
She has found that living close to nature on St. Croix and swimming in the ocean every day has provided healing, as has her writing.
Sitting with the written word brings her peace and clarity, she said. She contributed nonfiction pieces to four anthologies before she wrote "God Came To My Garage Sale," and is now working on a book of poetry.
Foderaro is featured on podcasts and videos that have aired in hotels, on airlines, Roku TV and Apple TV. Her website provides links to these talks.
This spring, in a bLU (Business, Life and the Universe) Talks Presents platform at Columbia University, Foderaro will discuss embracing spirituality and waking up to signs from the universe after surviving life's challenges. bLU Talks Presents is described by its founder, Corey Poirier, as TED Talk meets "Chicken Soup for the Soul," Foderaro said.
A high school special education teacher in the Chicago suburbs for 35 years, Foderaro earned her doctorate at Northern Illinois University's College of Education in the Curriculum and Supervision department. She worked as an adjunct professor at NIU for 12 years while still teaching her special education students. She completed her postdoctoral studies at Harvard University.
After she retired, Foderaro and her life partner traveled the globe in search of a new place to call home. They landed on St. Croix and have lived on the island for a year and a half now.
"God Came To My Garage Sale" has received glowing reviews. James Redfield, author of "The Celestine Prophecy," called it "an outstanding and spiritual triumph filled with relatable synchronicities." Celebrity writer and psychic medium Thomas John said the book is, "A remarkable account of the spiritual experiences of one woman that can inspire all of us to grow, learn and open our hearts."
Foderaro's book is available at 14 St. Croix venues, including Franklin's on the Waterfront, The Fred, Caribbean Museum for the Arts, the St. George Botanical Garden in Frederiksted, Chaney Chicks, Joe's Bar & Grille, the Medicine Shoppe, Blue Water Terrace and Undercover Books and Gifts in Christiansted. Island locations sell signed copies of the book for $10 while online vendors such as Amazon and Barnes & Noble price it at $11.99. The electronic version is sold for $3.99.