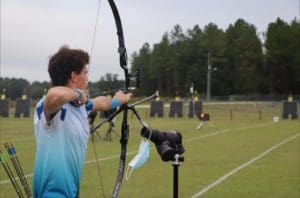 The 2021 Indoor Archery World Series started on Nov. 21 – not just in one location but across the globe. More than 2,800 recurve, compound and barebow archers registered.
Archers shot their 60-arrow, 18-meter rounds anywhere in the world over the weekend of Nov. 21-22 to participate in Stage One. Scores were displayed live, as they were submitted, on the World Archery website.
In the promotion for the event, Nicholas D'Amour of St. Thomas was listed as one of the established international athletes slated to compete.
Recurve men: Thomas Chirault, France; Nicholas D'Amour, U.S. Virgin Islands; Michele Frangilli, Italy; Mete Gazoz, Turkey; Ku Bonchan, Korea; Viktor Ruban, Ukraine; and Steve Wijler, Netherlands.
With 780 recurve men competing in the first round of the Indoor World Series, D'Amour finished 16th. Ten points separated him from the 1st place finisher Felix Weiser of Germany.