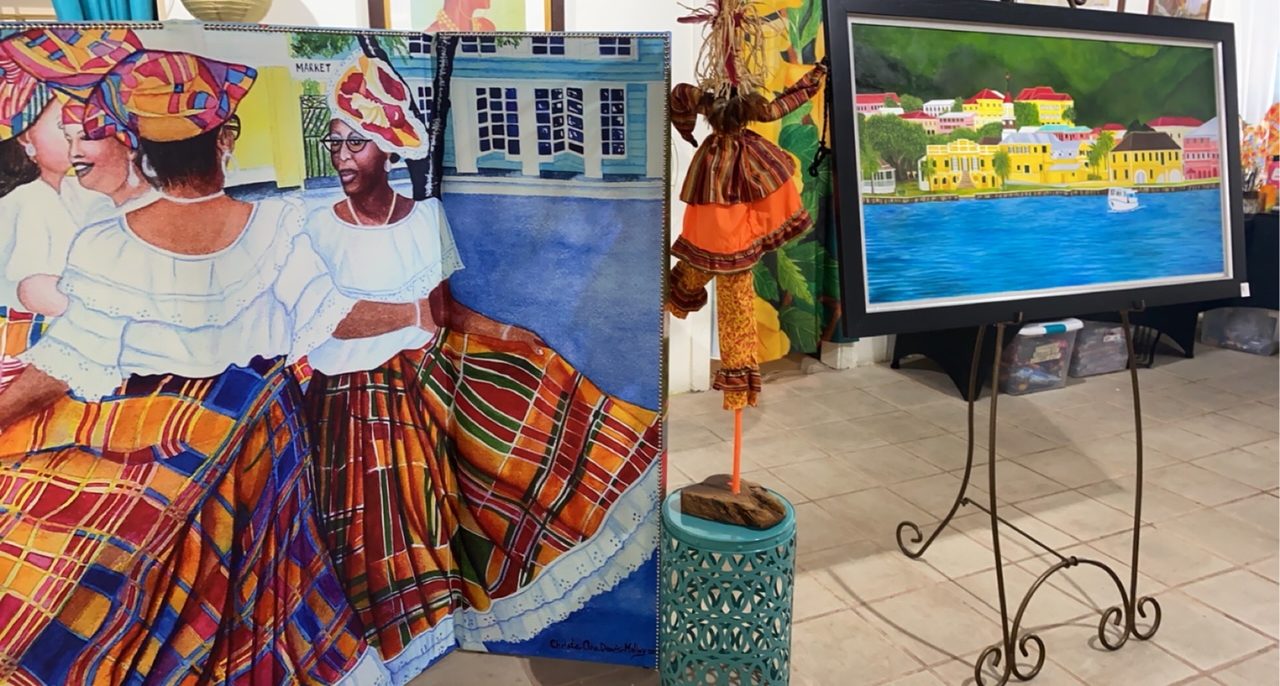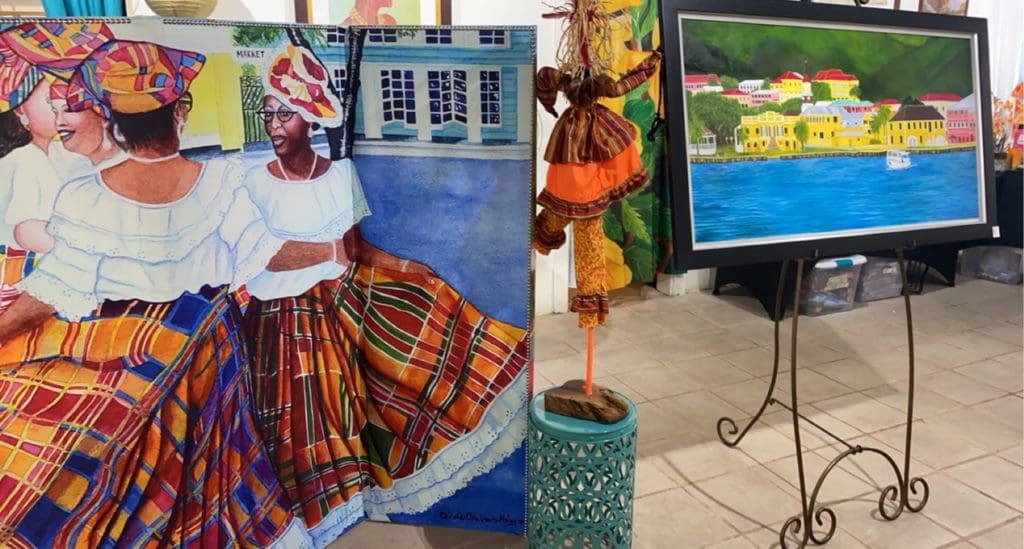 The kickoff of the new normal for Christiansted's Art Thursday was a bit different from what participants have experienced in the past. The event, which occurs every third Thursday of the month, was once an evening-into-night local gathering for artists, store owners and shoppers. However, this Art Thursday was an all-day event, held from 10 a.m. to 8 p.m.
Participants were asked to wear their masks and practice social distancing while attending the highly anticipated event that highlights galleries, jewelry shops, restaurants and other establishments.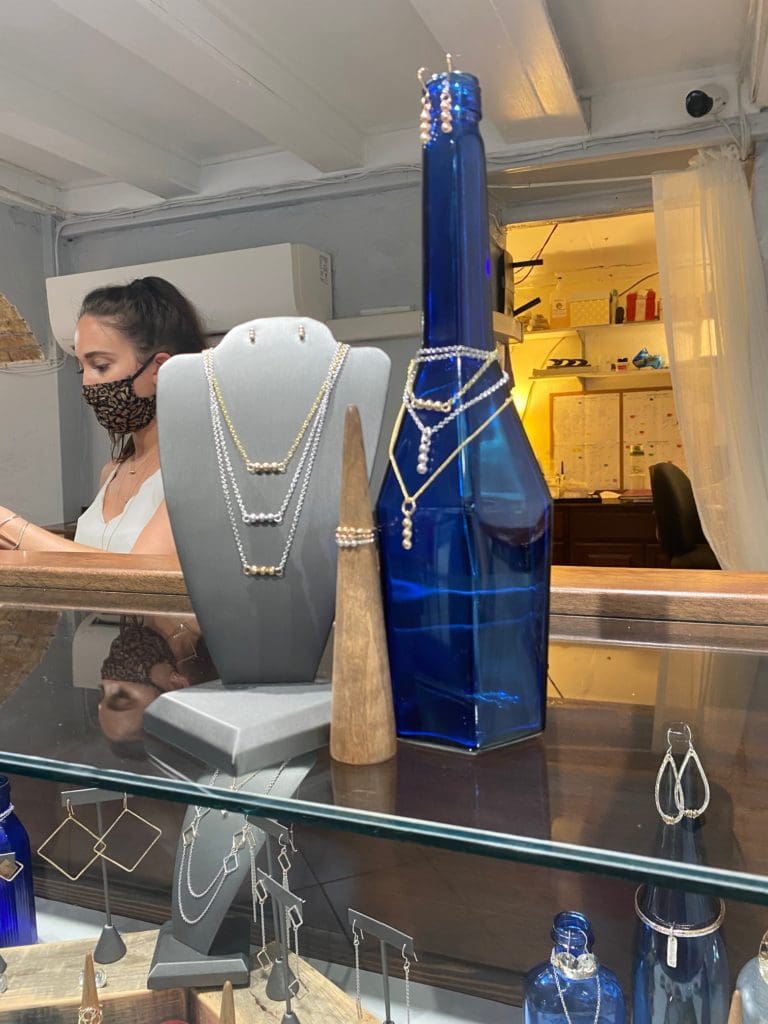 Many participants expressed their excitement at seeing people and being able to showcase what they have created during quarantine at some of their studios and homes.
Joyia Jones, of Joyia on Queen Cross Street, which sells handcrafted jewelry, said, "It's been great. Some of my usuals that come on Art Thursday, they came early this morning so that they can spread themselves out. I gave them some candy in replacement for the wine and they went ahead and patronized the restaurants for drinks."
Prior to the pandemic, Art Thursday attendees were given free samples of wines and finger foods.
In celebration of the night, Jones launched a new collection entitled The Story Collection. "It's the three dots in an ellipsis like 'to be continued,' which stands for your story; it still has so much more to be written and filled in. Although this year has been filled with so many ups and downs, there is a brighter future," Jones said.
Meanwhile across the street at Envii Boutique, owner Lornette Rogers was also excited for the return of Art Thursday. "This is a good thing because it is trying to get more people to come back out and become reengaged, of course with the guidelines that are mandated with the governor," she said.
Over by the Apothecary Courtyard, kids showcased their artwork of puppies, roosters, landscapes, sea turtles and more that were placed on sale. "My inspiration was me having fun," said Joseph Justin.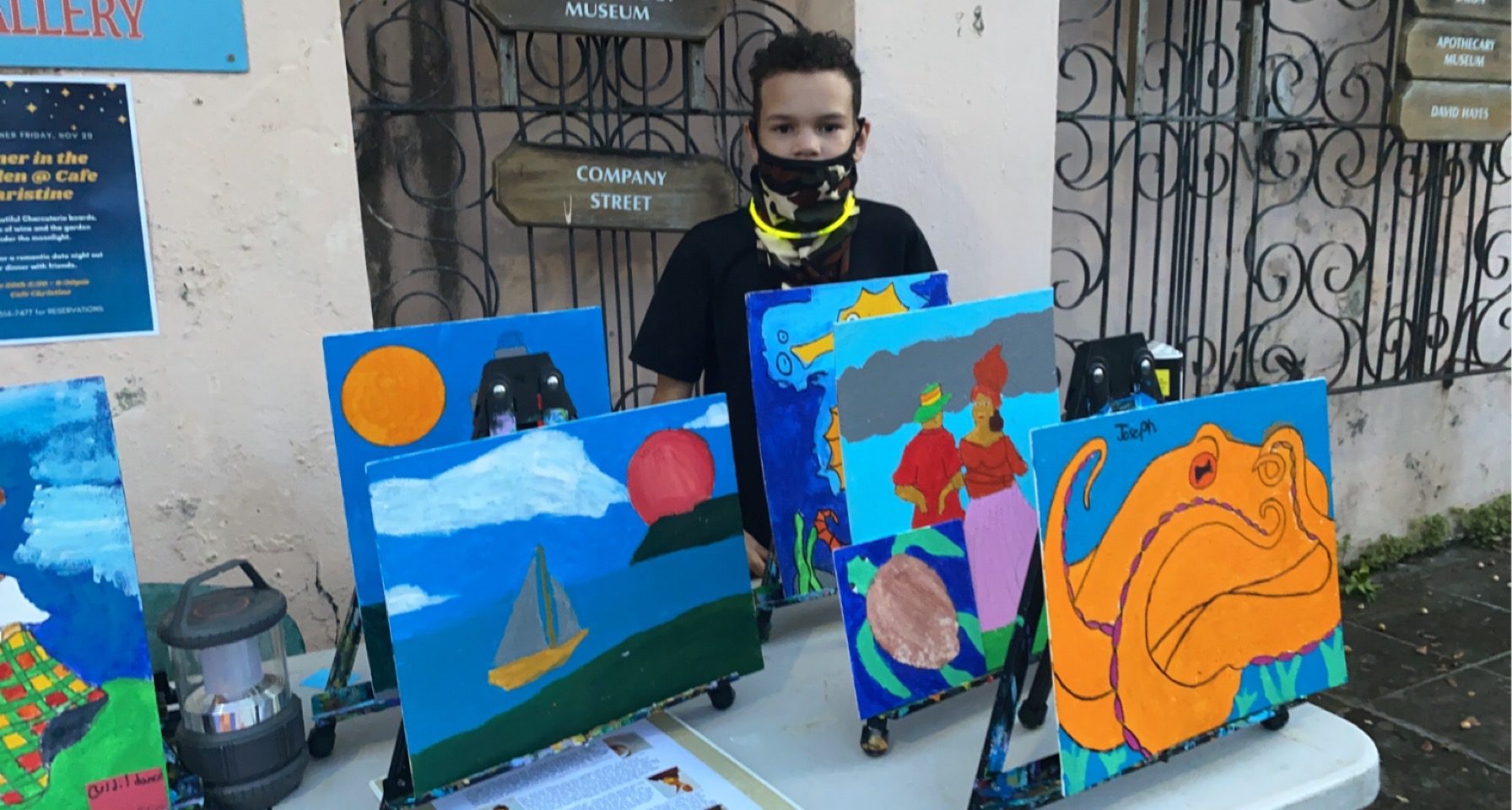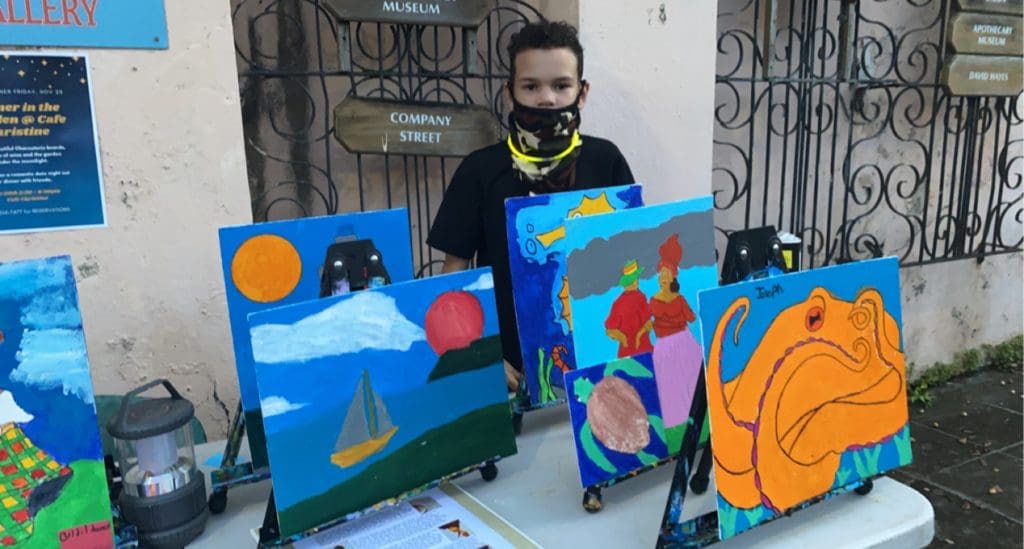 Further into the courtyard, Alissa Bennet of the business Alissa B. showcased handmade, one-of-a-kind pieces of jewelry. "My collection is very versatile, all gem-stoned, wire-up jewelry," she said.
Since COVID-19 began, Bennet has resorted to selling her pieces online. "I feel really good about the return of Art Thursday. It is the one event that is all outdoors, spread out, so we can practice social distancing easily. It is a nice steady flow for people and a really great opportunity for all the local artists to get out there again. I know that after six months I am dying to get out there."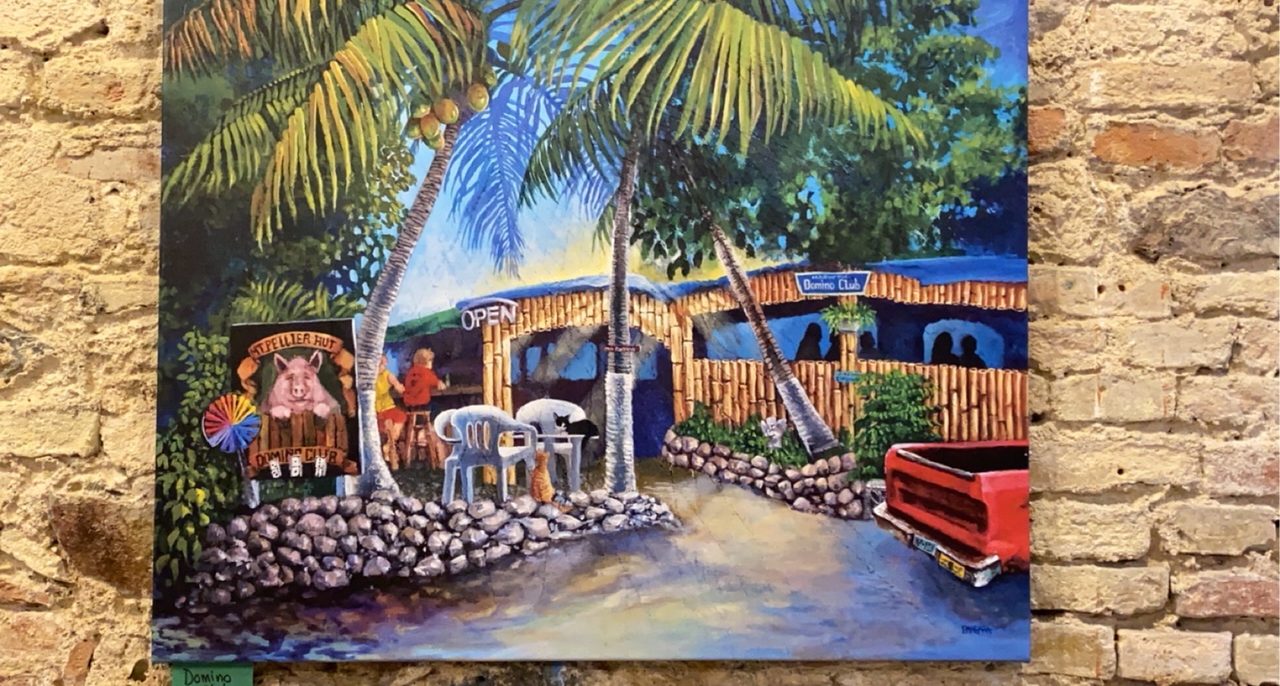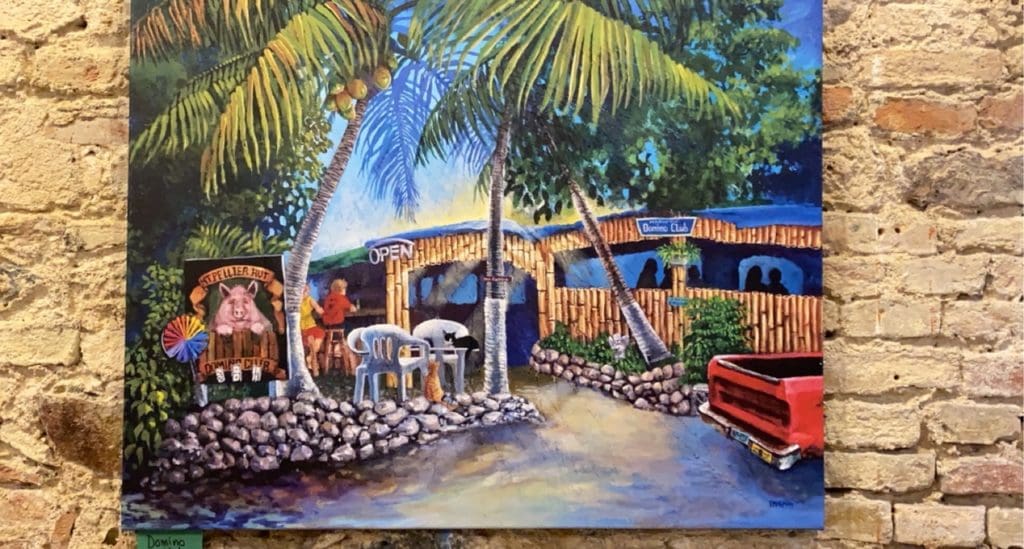 Barbara Gelardi at Barbara's Art Studio/Gallery, located in the Apothecary Courtyard, showed new, original Caribbean artwork. "Art Thursday during a pandemic is a bit of a challenge for me because I have a small space, but I do have a courtyard. I think you have to play your own game and figure out how your space works best to keep people safe," Gelardi said.
Stuart Rames, who also showcased his work in the courtyard, said, "I think it's been going well because people are very conscientious of how they approach you, and they have been really waiting to go out and do something. I think that social distancing is very good for this type of event because you are watching artwork and speaking with creative people and most of the time it's about observing."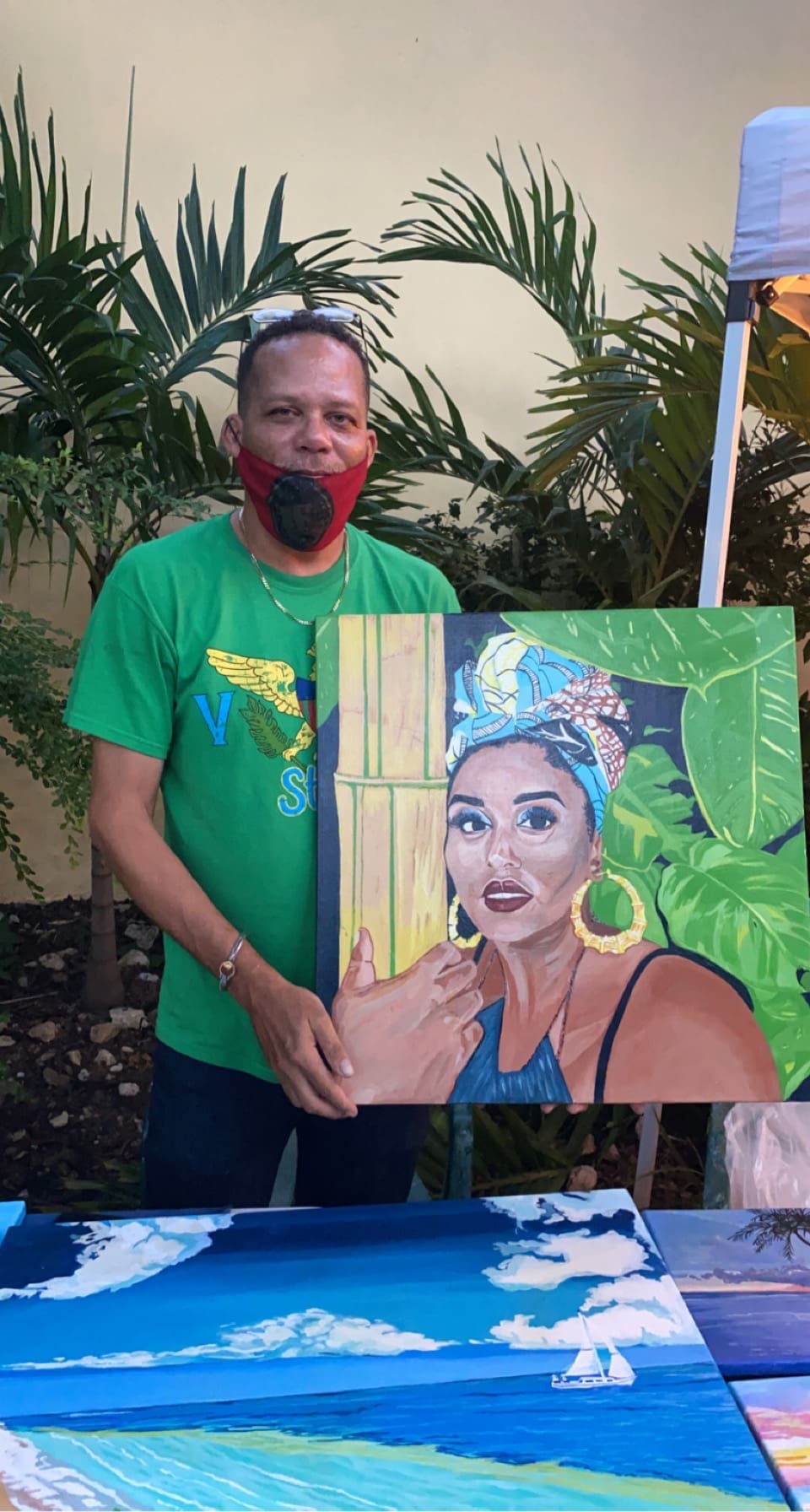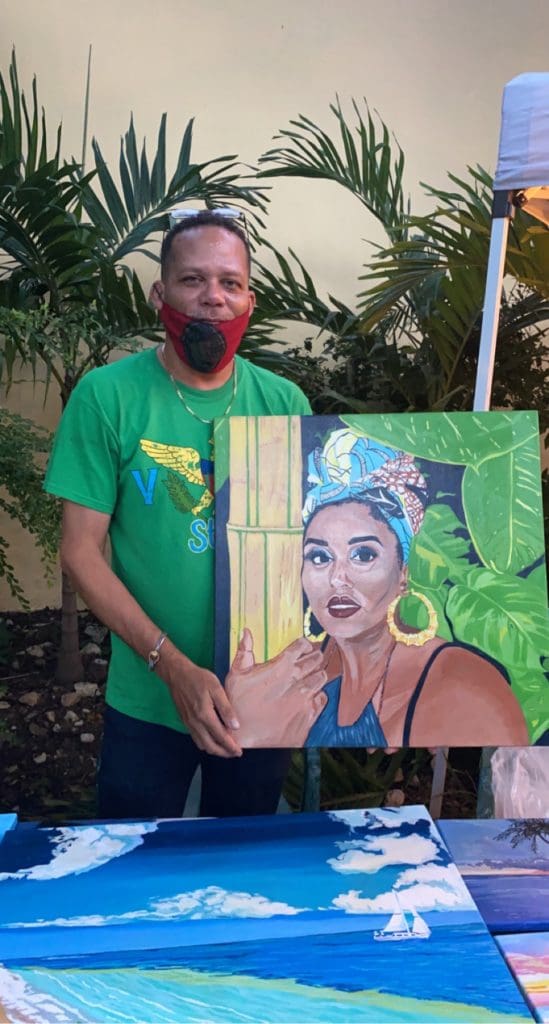 Art Thursday also brought the launch of a new club named Levels, set to open in two weeks. Due to COVID-19, the grand opening of the club was postponed, but owner Kamal Russel is ready to launch. He said, "The name Levels represents not only the architecture but also the levels to our community and what we plan to do with space. We will not only bring calypso, jazz, blues and rock. We will also implement painting, culinary art, acting and so much more. It is an artist space."
The walls within the club, which was once Club 54, were painted by Deja Belardo and Ralph Motta, and the owners want the remodel to be a "level up" to what once was there. "I mean just tonight, this girl randomly walked up and asked to use my space to paint and I was like do it," Russell said.
Art Thursday is expected to continue in the upcoming months and will encourage social distancing and mask-wearing.