The Economic Development Commission board of directors on Friday granted waivers to beneficiaries seeking reductions in their employment and charitable giving requirements, in one case citing the COVID-19 pandemic.
The board met publicly for a roll call at the start of the meeting about 9:15 a.m., then immediately went into executive session – citing the discussion of "financial matters and other issues" – for almost two hours.
Upon conclusion of the executive session around 11 a.m., secretary Haldane Davies read for the record the board's decisions on requests by four beneficiaries, without elaborating on the closed-door discussions.
EDC companies receive tax breaks in return for building local businesses and hiring USVI residents, among other stipulations such as charitable giving. Incentives can include a 90 percent reduction in corporate income tax; 100 percent exemptions on gross receipt, business property and excise tax payments; and a reduction in the customs duty from the standard 6 percent to 1 percent.
On Friday, the board voted 4-0 to grant Ferrer LLC a temporary waiver of its full-time employment requirement, from 10 employees to 7, effective April 1, 2020, to Dec. 30, 2021.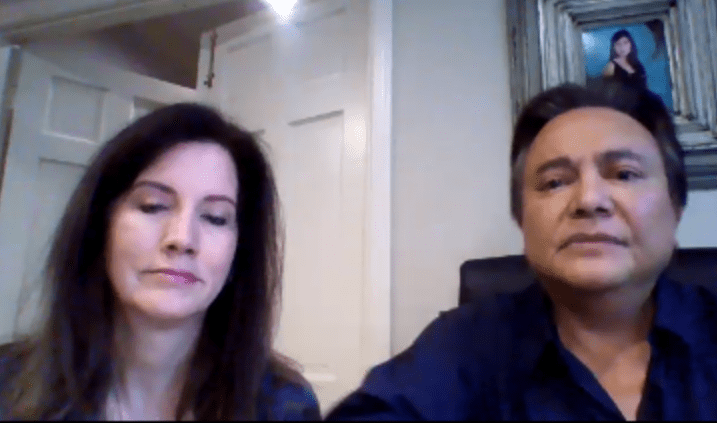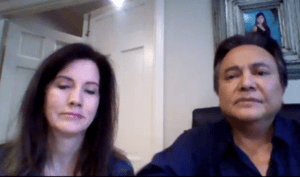 Cynthia Ferrer and Jesse Ferrer, who operate the call center and consultant business on St. Thomas that supports U.S. law firms representing victims of pharmaceutical drugs and medical devices, requested the waiver at a hearing in October.
Office manager Cynthia Ferrer said then that COVID-19 has required employees to work from home, but poor internet service and frequent electric outages have made it difficult to impossible to do business or train new workers. Additionally, the firm lost its Botany Bay office in the 2017 hurricanes, and still has connectivity issues at its new location, also on the island's West End, she said.
In rendering its decision on Friday, the board unanimously denied Ferrer's numerous retroactive requests for employment reduction waivers from June 2016 up to March 31, 2020, "after a period of non-compliance without probable cause." A request for clarification regarding the ruling, and whether Ferrer maintained its employment requirements from June 2016 to March 2020 or faces penalties for failing to do so, was not returned by press time.
The board also voted unanimously to grant Divi Carina Resort on St. Croix a partial waiver of its charitable contribution requirements, from $25,000 to $5,000, for 2021. The casino property is required, however, to give $2,500 to the V.I. Labor Department for 2020; $3,000 to the Education Department's territorial scholarship fund for 2019; and a charitable contribution of $5,000 in cash for 2019.
Divi Carina Resort has faced numerous hurdles since it was damaged in the September 2017 hurricanes, and on Tuesday the V.I. Casino Control Commission imposed sanctions on the owners and operators after they missed several deadlines to reopen rooms despite opening the casino, contrary to license restrictions.
In addition to mandating the casino close between Nov. 15 and Nov. 29, the owners will pay $500 per day until they comply with license requirements, which include completing hotel repairs. Virgin Islands casino licenses are contingent on operating hotels, restaurants and banquet facilities in addition to a gaming establishment.
In the case of Global MedChoices Group LLC, the board voted 4-0 in favor of suspending its EDC Certificate of Tax Incentives for the period of Jan. 1, 2019, to Dec. 31, 2020.
Global MedChoices, located in Tutu Park Mall on St. Thomas, provides business management, consulting, and investment management services, private merchant banking, and back-office services to its clients within the health care and medical tourism industries, according to the EDC website.
As for Tramway Properties – better known as the Skyride to Paradise Point, which operates a gondola ride and attendant attractions on Flag Hill in Havensight on St. Thomas – the board voted 4-0 to table its request for reconsideration of a previous board decision.
While it was unclear from the meeting what decision the company wanted reconsidered, it requested a waiver of its full-time employment requirements at a hearing in July, according to EDC meeting records.
Tramway Properties currently is closed due to the COVID-19 pandemic, according to its website.
Board members attending Friday's meeting included Davies, Chairman Kevin Rodriquez, Vice Chairman and Labor Commissioner Garry Molloy, St. John member and Chairman of the Enterprise Zone Commission Jose Penn, and Agriculture Commissioner Positive Nelson. Member Philip Payne, a St. Croix businessman, had an excused absence.