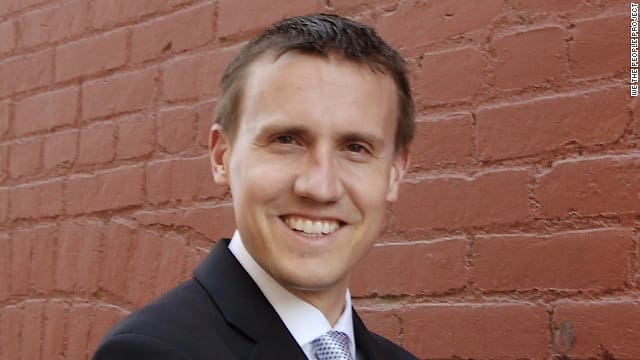 In a heated election season that will leave millions of Americans who are residents of U.S. territories on the sidelines because they don't have the right to vote for president, two St. Thomas attorneys have joined a lawsuit seeking to redress that wrong.
Ravi Nagi, co-founder of the BoltNagi law firm, and Laura Castillo Nagi, who practices family law and is a wellness consultant and coach, are named along with four plaintiffs from Guam in a lawsuit filed on Oct. 8 in U.S. District Court in Hawaii, where they all once lived.
The six plaintiffs are joined in the suit by Equally American, a nonpartisan civil rights group founded by Neil Weare that advocates for equality and voting rights for the nearly four million Americans living in U.S. territories.
Weare and Nagi both grew up on Guam, where they were cross country running competitors. They are now united in a bid to overturn 120 years of disenfranchisement.
Despite a history of military service to the United States, today counting more than 100,000 veterans among them and paying more than $3.5 billion a year in federal taxes, with no say in how that money is spent, America's territories have been denied the right to vote for president since a series of Supreme Court rulings at the turn of the last century.
The Insular Cases, as they became known, held that the U.S. Constitution did not apply in full to unincorporated territories, including Guam and Puerto Rico at the time, and later the U.S. Virgin Islands. The language in the rulings was blatantly racist, referring to islands as "inhabited by alien races," for example.
Yet the Insular Cases stand to this day, which is why Nagi and Castillo Nagi lost their right to vote for president when they moved to St. Thomas from Hawaii in 2005.
Had they moved anywhere other than a U.S. territory – say Paris or even the British Virgin Islands just a 20-minute boat ride away – they would be able to vote in Hawaii by absentee ballot in the upcoming presidential election, both noted in an interview held via Zoom on Tuesday.
In fact, Hawaii even has a provision in its laws that allows a child whose parent or guardian last resided in the state to vote with an absentee ballot no matter where they live – unless it's in a U.S. territory.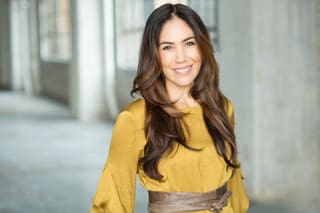 The lawsuit contends that these rules are a violation of the Equal Protection Clause of the 14th Amendment of the Constitution, and the equal protection component of the Due Process Clause of the Fifth Amendment.
While the federal government sets minimum standards with its Uniformed and Overseas Citizens Absentee Voting Act, states have leeway to extend those rights, said Weare during the Zoom interview.
"States can certainly do more," he said.
The inequality is egregious to Nagi and Castillo Nagi, not just for restricting their right to vote, but also because the eldest of their two sons will soon have to register for Selective Service, yet will not have the right to vote for his commander in chief because he lives in the U.S. Virgin Islands.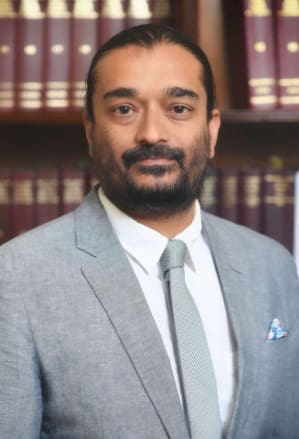 "Mr. Nagi has taught them the importance of voting and political participation," the lawsuit states. "One of the primary reasons he is fighting to expand voting rights in U.S. territories is so that no child in the territories is subject to the kind of disenfranchisement he has experienced in both Guam and the U.S. Virgin Islands."
The lawsuit is seeking an injunction to accept the plaintiffs' applications to vote absentee in federal elections in Hawaii. They are represented by St. Croix attorney Pamela Colon, who was a plaintiff in a similar lawsuit, Segovia v. the United States; TJ Quan, who grew up on Guam and now practices law in Hawaii; Vanessa Williams, an attorney on Guam; and a team of pro bono attorneys based in Washington, D.C., several of whom were involved in the previous Segovia litigation.
While Weare said a resolution to the latest suit is highly unlikely before Election Day on Nov. 3, he is hopeful that "there may be a political opportunity to move forward" and find bipartisan consensus in Washington after the current election cycle is over, citing the work that Delegate to Congress Stacey Plaskett has already done, including scoring a congressional hearing on the issue by the House Administration Committee's Subcommittee on Elections in July.
"The next Congress may have a historic opportunity to finally address the denial of voting rights to the nearly four million U.S. citizens who live in territories," said Weare. "Whether it takes statehood or a constitutional amendment, Congress and the president must act to end over 120 years of disenfranchisement."
More information about the case is available online at the Equally American website.