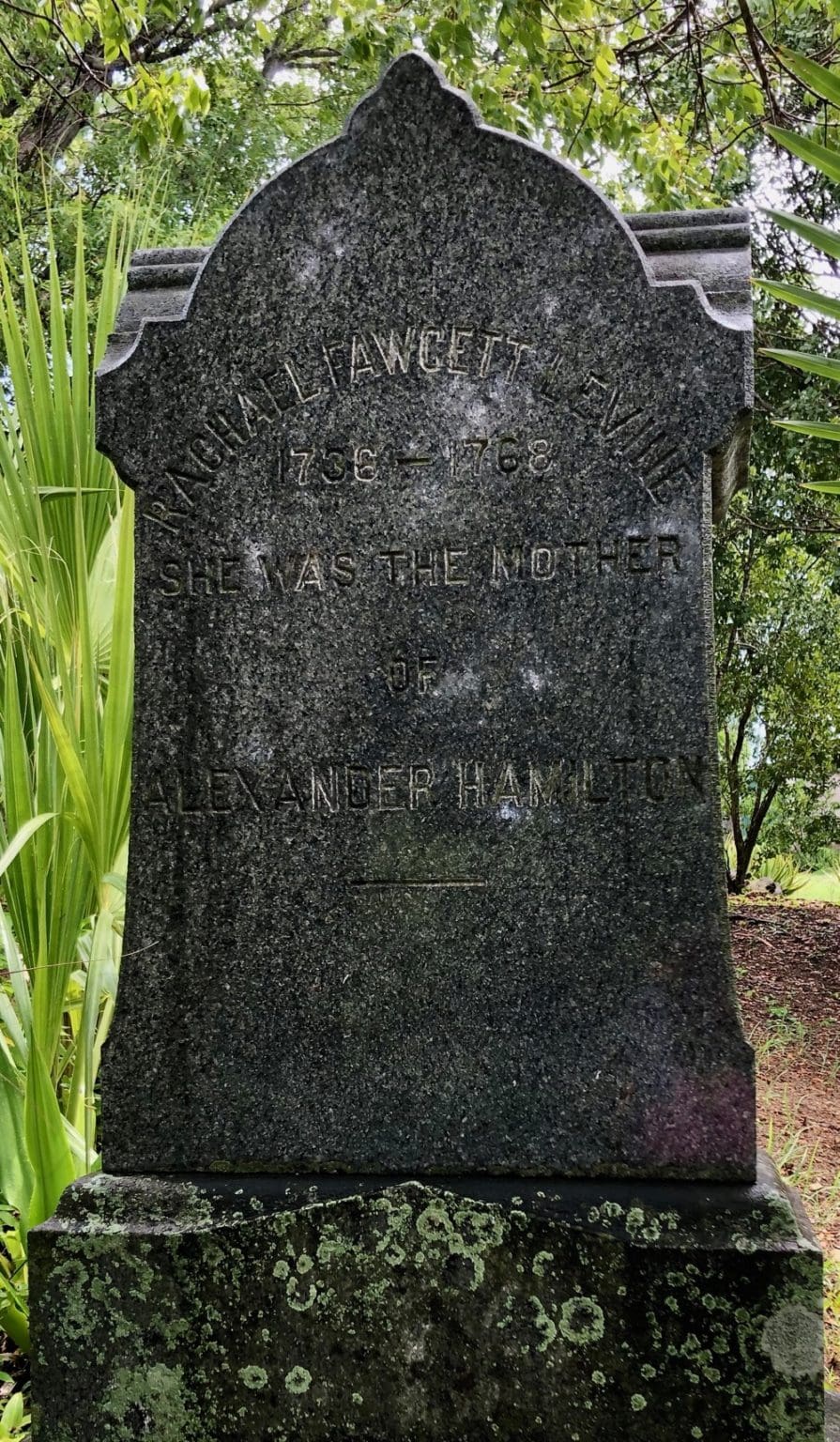 Most people know about founding father Alexander Hamilton's ties to St. Croix before he went north to help create the United States but may not be aware that his mother is still on the island, buried in an unmarked grave somewhere in the 26 acres of Estate Grange.
The mid-island property was first owned by James Lytton Sr. and his wife, Anna, from 1738 to 1764, according to the Royal Library of Denmark. The couple was originally from Nevis and Mrs. Lytton's sister was Rachel Faucett Lavien, Alexander Hamilton's mother. (Original and family documents use several different spellings of her first, middle and last names.)
Various sources say Lavien first came to St. Croix with her mother and married a much older man, Johann Lavien. She was not happy and left her husband, who then had her jailed for mistakes that were "indecent and very suspect," including infidelity, according to Michael Newton's "Discovering Hamilton." Johann Lavien eventually had her released and instead of going back to him, she returned to Nevis.
"She was probably not a happy person. Like her son Alexander, she was probably a very intelligent woman and refused to accept his subjugation," Rebecca Merwin, the trustee for the estate, conjectured.
According to St. Croix historian George Tyson, who researched and wrote a lengthy history of the Grange Estate, Rachel "spent considerable time with her sister" at Grange before she returned to Nevis and met James Hamilton. Hamilton and Lavien returned to St. Croix in 1765 with sons Alexander and James.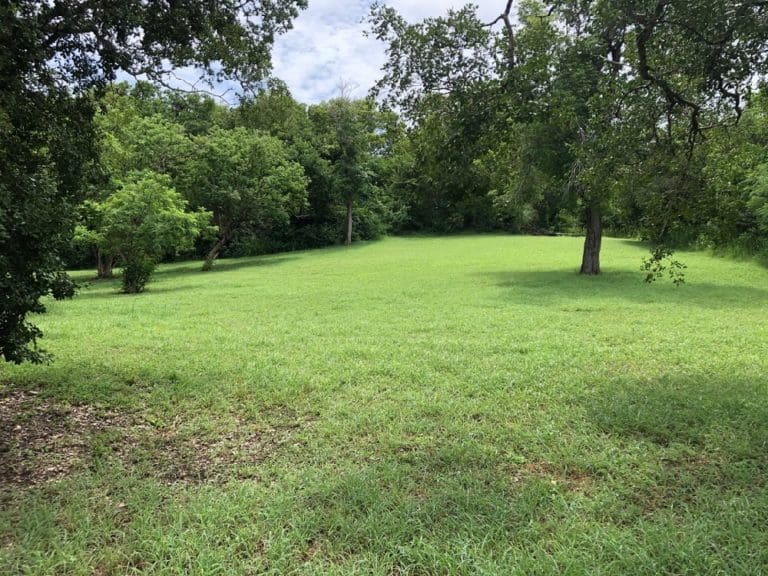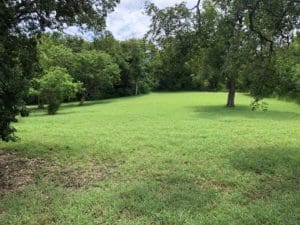 Grange had been sold in 1764 and the Lyttons had moved into Christiansted. The Hamiltons and Lavien also lived in Christiansted for some time. According to several sources, he left the family – they hadn't married, nor did she change her name. Lavien died around 1768 of a fever, according to Merwin.
Since the Lyttons sold Grange before Hamilton and Lavien moved back to St. Croix, Alexander Hamilton probably did not spend time there unless he visited his mother's gravesite, Tyson speculated. Other sources also say his mother is buried there.
According to a book by Robert Amadeus Johnson, a St. Croix resident for many years, the Lytton's son Peter was Alexander Hamilton's guardian until Alexander went to the mainland.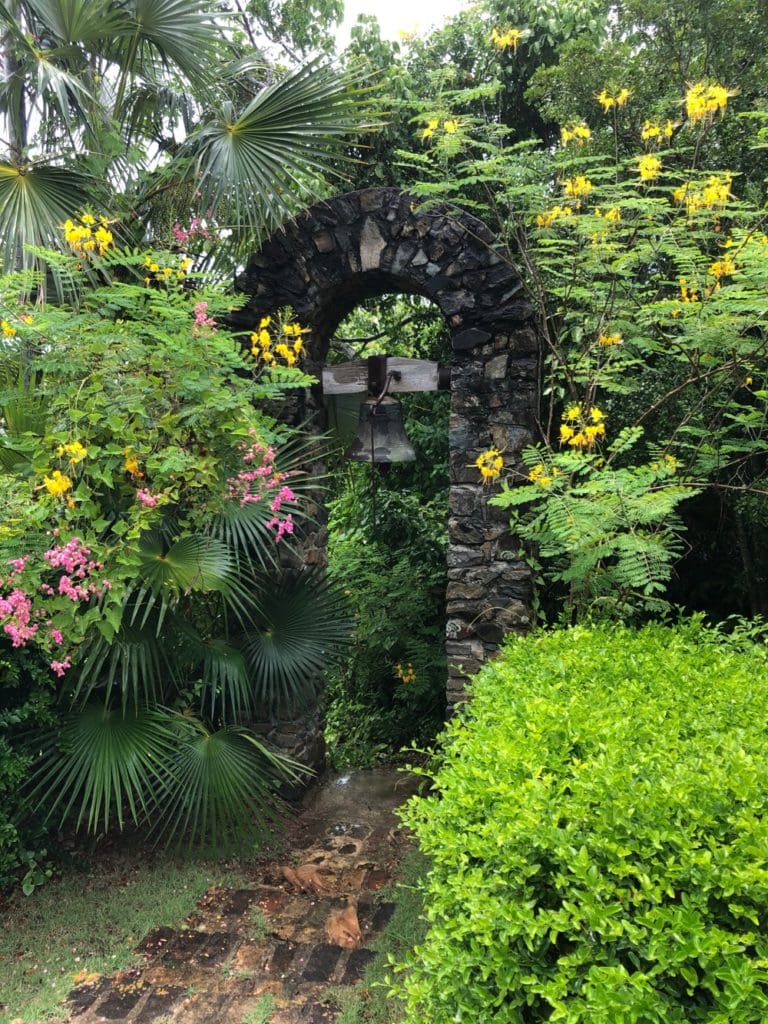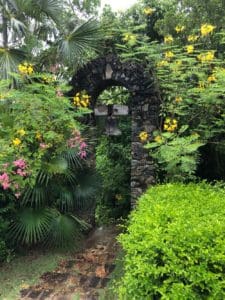 Set back from the road into the estate is a large grassy lawn surrounded by lignum vitae, mahogany trees and lush greenery. Merwin said the Lyttons graveyard has not been identified exactly but may be the grassy field. Evidence that the Lyttons retained Parcel No. 10 supports this theory. Until someone is able to X-ray the land, they won't know for sure.
Estate Grange reflects the history of St. Croix, Merwin said. It was a microcosm of the prosperity during the sugar production days, economic ruin when cane was replaced by beet sugar and the struggle to grow other agriculture.
During the late 1800s and early 1900s, Grange became a botanical station and today has more lignum vitae than anywhere else on the island, according to Merwin. Lignum Vitae is an endangered species, indigenous to the Caribbean and the northern coast of South America. It was historically used as a health remedy and the wood is known for its strength and durability, according to the U.S. Botanic Garden.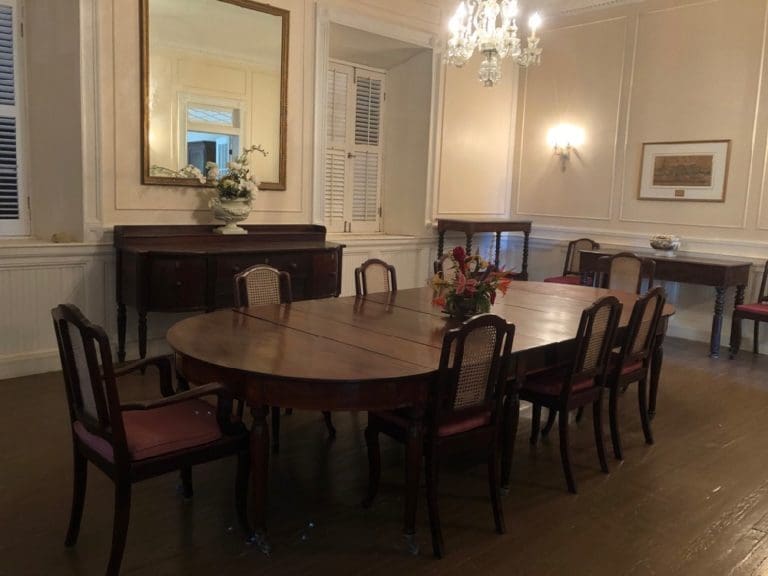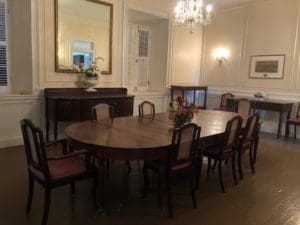 The estate's great house sits on a hilltop with views to the south and west. The front of the house looks down on the grass field, two grave markers, the estate bell and is partly surrounded by a large outdoor patio, shaded by big mahogany trees. An infirmary, cottages and ruins also dot the hillside and the overseer's stone house rests next to the great house.
One of the grave markers is for Lavien, erected in 1902 by Gertrude Atherton, author of "The Conqueror; Being the True and Romantic Story of Alexander Hamilton." The headstone reads, "Rachael Fawcett Lewin, 1736-1768, She was the mother of Alexander Hamilton." Most sources say Lewin was born between 1725 and 1729.
The other large stone monument is for Danish soldiers, quarantined in the great house/infirmary, who died from yellow fever in 1886, according to the National Register of Historic Places application in 1974. There is also an estate bell suspended from a stone arch dated 1767.
According to Denmark's Royal Library, there were 15 owners of Estate Grange, beginning with the Lyttons in 1738.
In 1906, the Danish Government and the Danish Sugar Factory of Copenhagen bought the property under the name St. Croix Sugar Company and helped sustain the sugar economy until the end of Danish rule in 1917.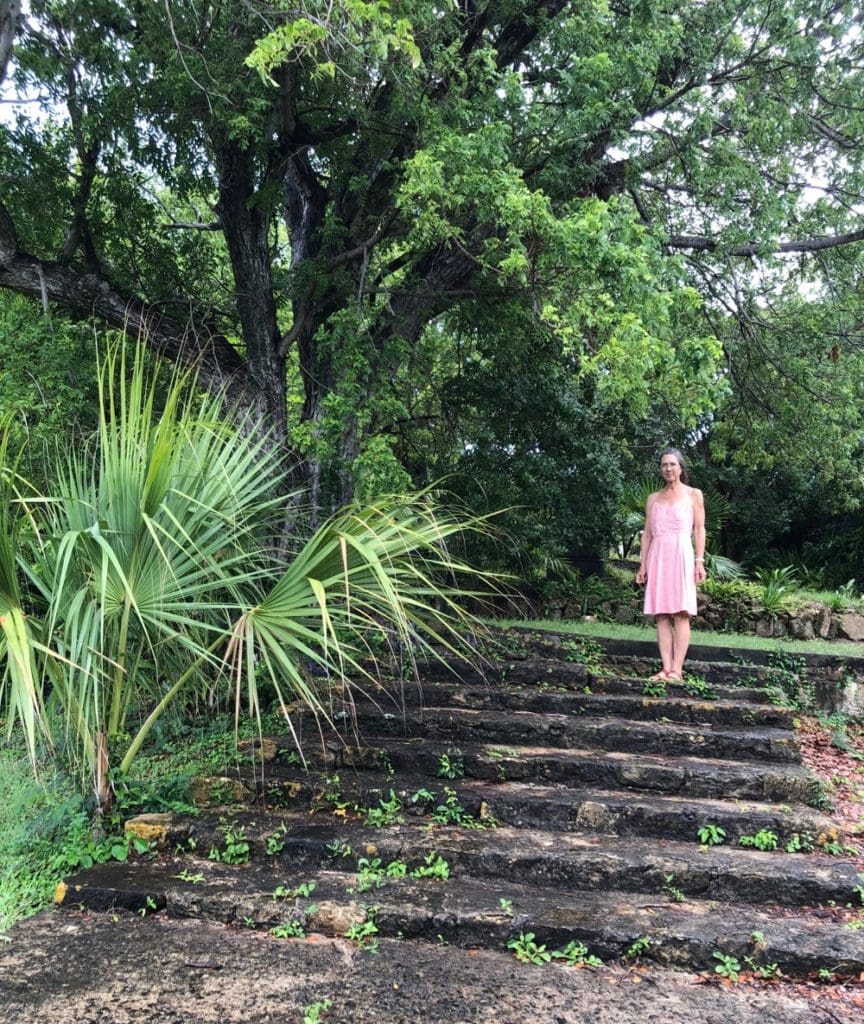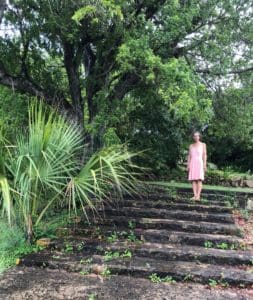 After the United States bought the island, Grange was sold to a group of investors, including members of the Skeoch and Armstrong families, that functioned under the name St. Croix Sugar Factory Inc., according to Tyson's research.
At the end of 1928, the company was transferred to brothers Douglas, Robert and Malcolm Armstrong after their family home was destroyed in a hurricane. The Armstrongs grew sugar cane at Grange until the industry collapsed in 1930, Tyson wrote. Since then, the property has been in the Armstrong name. The last owner was Malcolm Armstrong, who took over in 1965. The current owner is the M.K. Armstrong Trust beginning in 1969.
In 2007, U.S. Sens. Orrin Hatch and Jay Rockefeller along with Gov. John deJongh Jr. and Delegate to Congress Donna Christensen worked to have the property designated as a National Historic Site and to hold Grange in the National Trust for Public Land. However, not enough connection between Hamilton and Grange was found and Congress did not approve the designations, according to Merwin.
Merwin said the National Park Service and private individuals have explored turning the estate into a museum. So far no one has come forward with a plan or the resources.
"I think to this day the NPS would be happy to provide guidance," she said.
Estate Grange has been listed for sale off and on since around 2004. The current asking price is $1.45 million. Merwin pointed out that it could be converted into a bed and breakfast, a restaurant, an art or vocational school, an events center as well as a residence. The grounds provide enough land for expansion and parking and the large rooms and high ceiling in the great house could support various purposes.
"My goal at this point is to help Grange start a new chapter, whether as a residence or museum. I'm hoping someone who loves historical properties takes a shine to it," Merwin said.