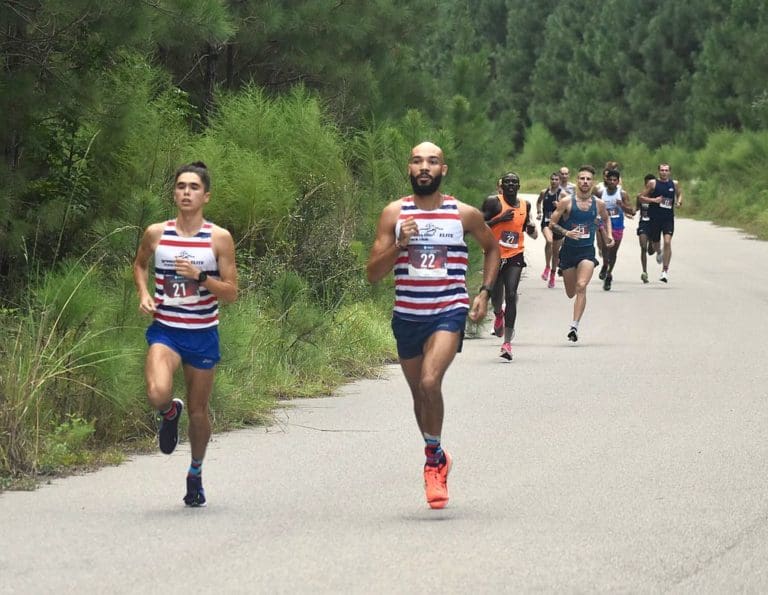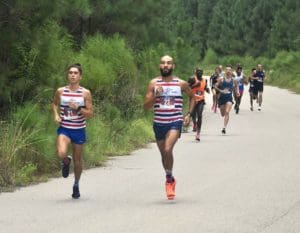 The Virgin Islands Track and Field Federation (VITFF) reports that V.I. marathon runner Eduardo Garcia is running well as he pursues his goal of running in the Tokyo Olympics. In spite of the challenges brought on by the COVID-19, Garcia trains and competes with Greenville Track Club Elite in South Carolina.  He follows the medical and safety protocols carefully and has been able to find a few road races which effectively meet the prevention criteria.
The big news in track and field is the impact the virus is having on world, regional and local competition and training schedules, the most significant being the Tokyo Olympics which were postponed till 2021.
Garcia says he has completely recovered from a hip impingement from two years back and that he is now at a high fitness level.  His most recent effort was at the Low Country Elite Invitational 5K in Bluffton, S.C.
According to his club's newsletter "…on a warm and humid Saturday evening, he took the early lead along with teammate Victor Pataky. They passed the first mile in 4:35 with about a 20-meter lead over ON ZAP Endurance's Matt McClintock and Josh Izewski. Garcia made the turn with a good lead as Pataky began to tire and was passed by the ON ZAP Endurance athletes.
"Eddie maintained his lead as he passed two miles at 9:11 and then covered the third mile in 4:39 as the heat and humidity began to take its toll. McClintock surged ahead of Izewski and began to gain some on Garcia. However, Eddie maintained his effort and broke the tape with an excellent time of 14:16.65, which is rounded up to 14:17. McClintock finished 12 seconds later in 14:29, and Isewski was third at 15:00. Pataky was fourth in 15:11."
Garcia's time was the fastest 5K on the road in V.I. history.
Since graduating from the University of Florida where he was SEC 10K champion on the track, All-Conference in Cross-Country and, with V.I. teammate hurdler Eddie Lovett, helped Florida to NCAA Track and Field National Championships, Garcia has represented the V.I. in the Rotterdam Marathon in Holland, the Houston Marathon, the NACAC Half-Marathon in Havana, Cuba, and the Pan American Games Marathon in Lima, Peru.
His best performance in the marathon is 2:18, which is the V.I. National Record.