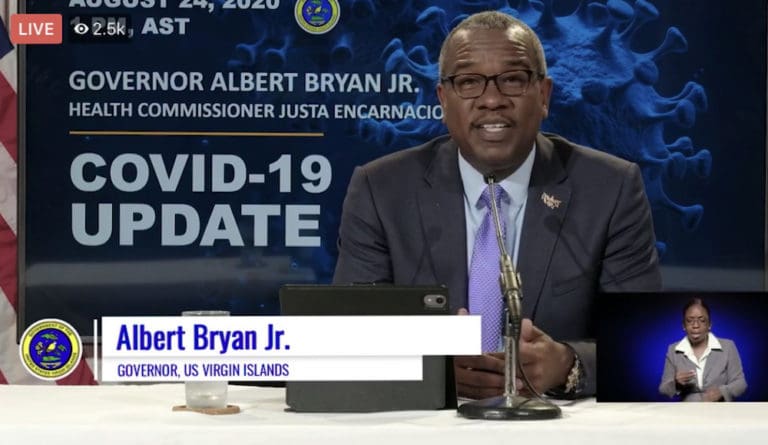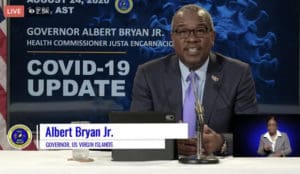 With the V.I. Senate set to convene on Tuesday, Gov. Albert Bryan Jr. on Monday urged lawmakers to put politics aside and support a bill for securitizing the territory's matching fund debt, which would bring as much as $200 million into the territory over the next three years.
Bryan submitted the bill on Aug. 11 and called a special session for Aug. 18, which was postponed after the Legislature was shut down after Sen. Kenneth Gittens disclosed he had tested positive for COVID-19.
If approved and signed into law, the proposed legislation would create a semi-autonomous government-owned corporation, to which the government would sell the rights of as much as $200 million per year in federal alcohol excise tax revenues Congress remits to the territory each year. Bryan has said taking the control of this stream out of the government hands will create the cash infusion needed to save the Government Employees' Retirement System and an ongoing cache of funds for future projects.
The bill "marks the USVI's reentry into the bond market for the first time in 11 years," the governor said, and "can potentially create a revenue stream of $85 million for each of the next three years by reducing the territory's annual debt service payment."
Speaking at a news conference on Monday, the governor added that the "basic rudiment of this proposal is that we need money," including an immediate infusion of cash that would prevent GERS from cutting its payroll by 42 percent by next year, as is being considered by the system's management.
"The urgency cannot be more apparent," he said. "This is a 42 percent loss that people cannot afford to take."
Urging senators to approve the bill, Bryan cautioned that the territory cannot afford for them to do nothing.
"We can't wait for a miracle," he said. "We can't wait for Santa to show up. We must take affirmative action."
Monday, The Virgin Islands Public Finance Authority announced it has received notice that Moody's Investor Service had upgraded the tobacco settlement revenue securitization bonds of the Virgin Islands Tobacco Settlement Financing Corporation. The Series 2001 Bonds were upgraded from A3 to A1. The upgrade action is primarily driven by further deleveraging and the availability of cash reserves, according to the notice.
Speaking Monday, Bryan said the structure of the tobacco settlement deal is the same as what is currently being proposed.
"We have done this before," he said. "This is almost identical to the transaction that we have submitted to the Legislature and our approach to establish an independent corporation to issue bonds has been looked upon favorably, resulting in investment-grade rating and lower interest rates for the Virgin Islands."