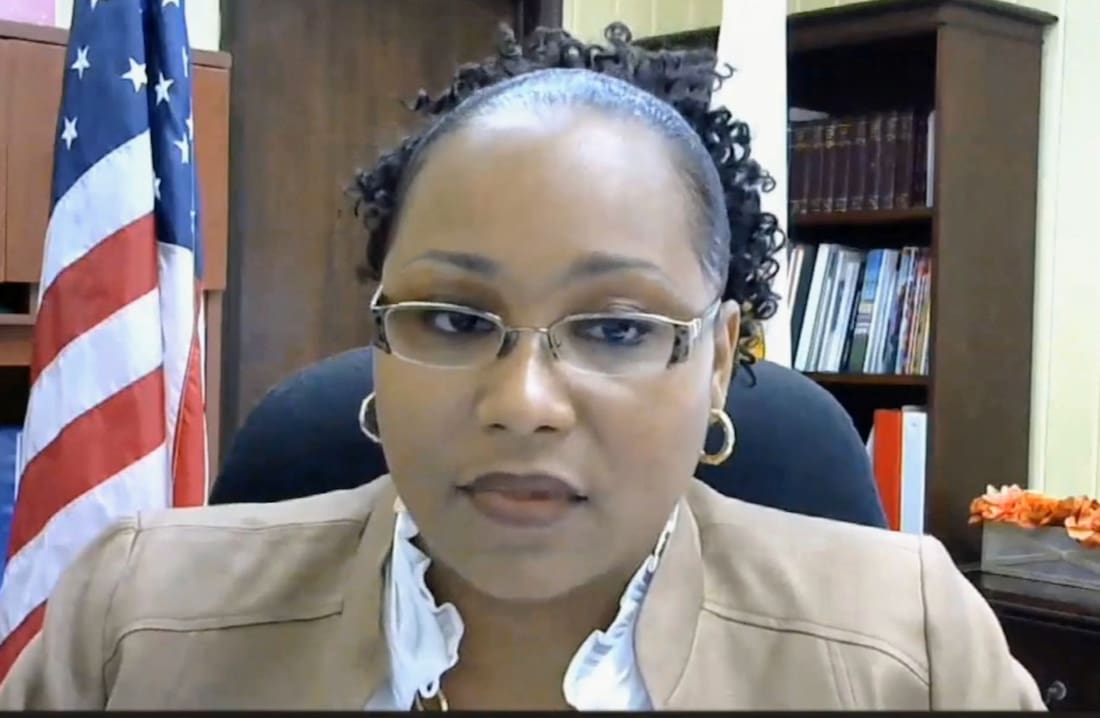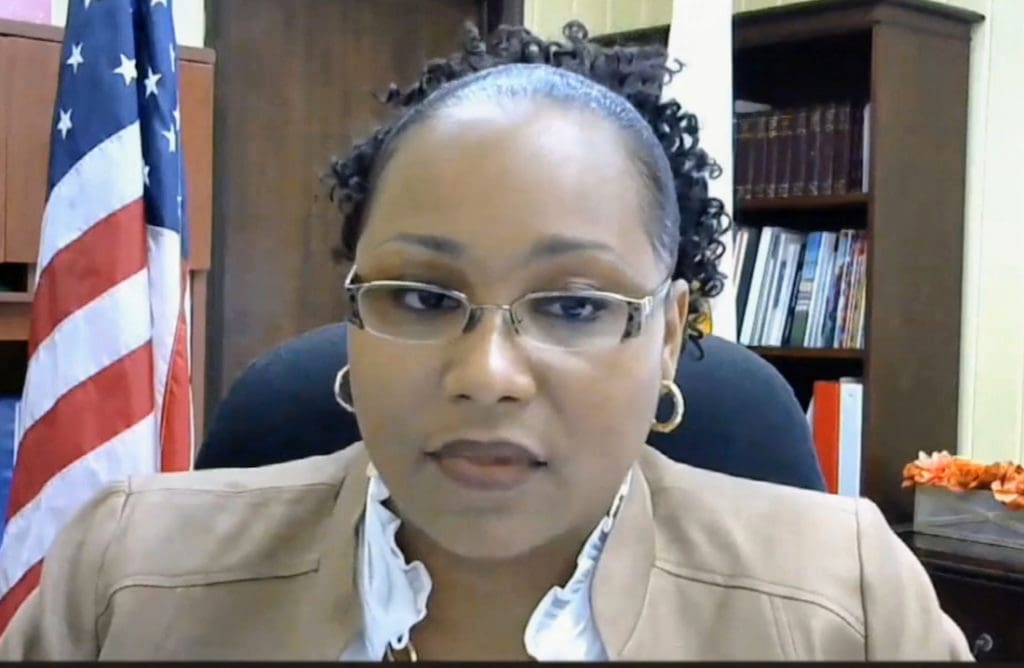 Members of the Senate Finance Committee on Monday expressed concern about 119 vacant positions within the Department of Education, a shortage of teaching aids and supplies, and a shortage of laptops for children in the territory to engage in distance learning.
During Monday's budget hearing, Department of Education Commissioner Racquel Berry-Benjamin said the teaching shortage, which breaks down to 61 vacancies on St. Croix and 58 in the St. Thomas/St. John District, is not only a territory problem but a national problem.
"Nationally, the reasons for these shortages remain very complex. In the USVI, unfilled vacancies can occur for various reasons, some of which include reduced attractiveness of teaching as a profession, retirement, high cost of living and teachers leaving the territory for a better quality of life," Berry-Benjamin said.
Berry-Benjamin said the department has had several additional challenges that make it difficult to fill the vacancies: An insufficient number of credentialed teachers available and an inability to compete with other school districts that provide enticing packages with relocation reimbursements, competitive starting salaries and sign-on bonuses.
This teaching shortage, Berry-Benjamin said, has had "a negative effect on our students, existing teachers and the education system at large."
To combat the teacher scarcity, the department has had to utilize a "substitute pool." Berry-Benjamin said for the 2019-2020 school year, 93 educators participated in the pool: 46 in the St. Thomas/St. John District and 47 in the St. Croix District. Nearly half of the pool is comprised of retired teachers.
Most of these vacant positions are considered vital to education, with heavy vacancies in elementary ed, English, science and mathematics, special ed, the arts and social studies.
Not only are teachers in short supply, but so are critical teaching supplies, bus stops and athletic programs. The only thing that the department wasn't in short supply of was newly purchased 2020 vehicles.
"I've been writing to the administration repeatedly about a school bus shanty … where you can sit under the shanty and see straight up in the sky. Our students shouldn't have to be subject to that, not when I can just sit here and look at just one district purchasing 18 2020 vehicles. This is totally unacceptable," non-committee member Sen. Kenneth Gittens said. According to the post-audit report provided by the department, it has 126 vehicles within its fleet, 30 of which are new.
"I am a little baffled and disappointed in our priorities," Gittens said. "I want to see the same energy and the same zealousness to procure these vehicles, in doing everything we need to do to ensure that our students are safe, and our employees have the tools that they need to work with. It is obvious to me that we are not ready for online classes, and that's probably the reason we are hustling to have a regular day back at school after Labor Day."
While department officials said the process to procure laptops for students and implement virtual distance learning has begun, no contract has been executed. Nor has personal protective equipment been procured, which is essential for the reopening of schools across the territory.
Sen. Kurt Vialet said a hearing will be held on Aug. 6 to discuss whether schools are ready to open and when. There also will be a breakdown from the department as to how they are using the $20 million COVID-19-related grant that was given specifically for school preparation during this time of the ongoing pandemic.
Additionally, Berry-Benjamin provided the department's budget. The recommended appropriation from the General Fund is almost $168 million for FY 2021. The department will also receive just over $4 million from other funds and $24.5 million in federal funds. This totals just shy of $200 million for the fiscal year.
All committee members – Sens. Vialet, Donna Frett-Gregory, Janelle Sarauw, Marvin Blyden, Oakland Benta, Allison DeGazon and Dwayne DeGraff – were present for the Finance hearing.