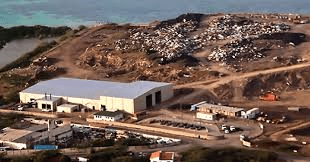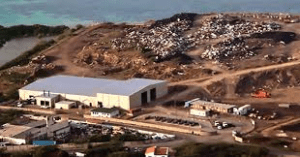 The Virgin Islands Waste Management Authority (VIWMA or Authority) Preserving Paradise team advises the community that the St. Croix Anguilla Landfill has lifted the ban on green waste, seaweed and metals. These wastes can now be taken to the landfill during regular working hours; weekdays between 6 a.m. and 2:30 p.m. or weekends between 6 a.m. and noon.
Businesses are hereby reminded that it is against the law for waste generated at commercial establishments to be deposited at residential bin sites.  Commercial waste must be taken to the landfill for disposal.  Additionally, bulk waste, including mattresses, appliances, furniture and other large items, are prohibited at the residential bin sites and must be disposed of at the landfill.
Improperly disposed propane tanks pose a fire hazard at the landfill. Prior to disposal, all propane tanks must be emptied, depressurized and de-capped. These regulations apply to all propane tanks, including those attached to vehicles or appliances, as well as campfire propane tanks.
Residents can dispose of unwanted propane tanks by returning them to the propane company or have a professional depressurize the tank. Tanks are disposed of in the metals section of the landfill.
To report illegal dumping, call the 24-Hour Hotline at 844-WMA-USVI (844-962-8784).
For additional information, contact the Division of Education and Communications Management at 643-0410 or email communications@viwma.org.  Also, follow VIWMA on Facebook, LinkedIn and Twitter.