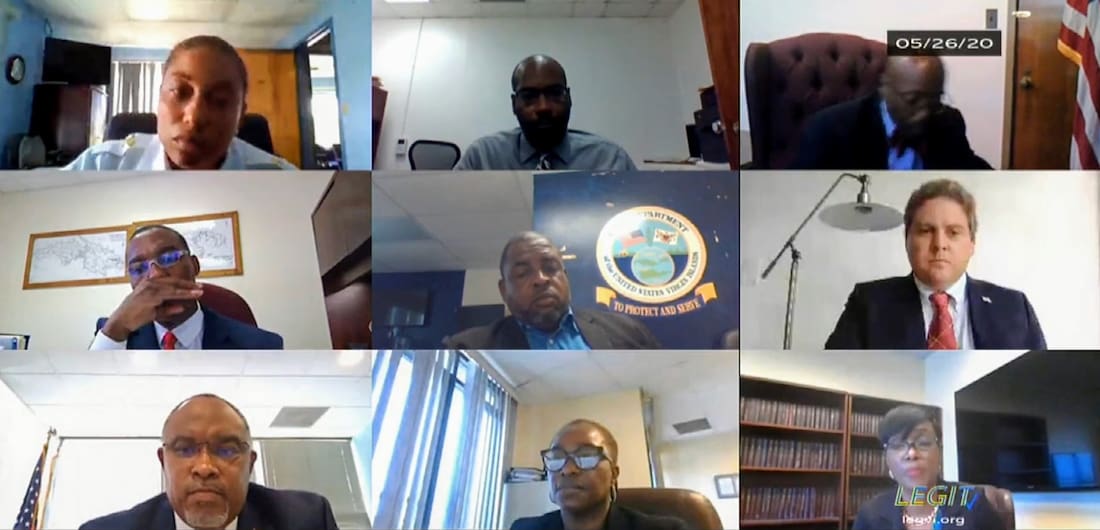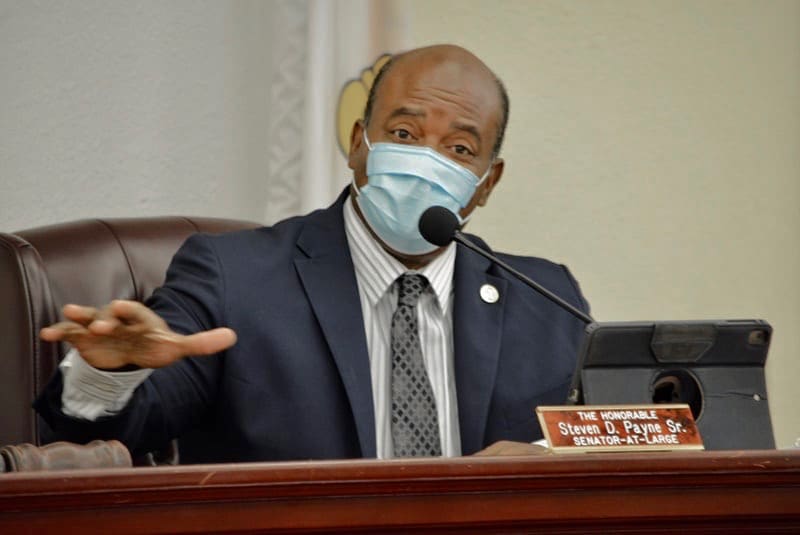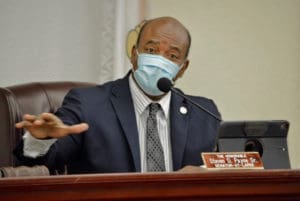 The U.S. Virgin Islands does not seem to have recorded a spike in crime during the two months since a state of emergency was declared over the COVID-19 pandemic, Attorney General Denise George told a Senate panel Tuesday.
George presented the crime statistics to the Senate Committee on Homeland Security, Justice, Public Safety and Veterans Affairs. She told lawmakers that domestic violence is the one crime that appeared to increase in both arrests and court appearances.
During January and February, before the worldwide outbreak of the novel coronavirus, the V.I. Police Department recorded eight homicides, seven rapes, 22 robberies, 57 felony assaults, 72 burglaries, 43 grand larcenies, 27 vehicle thefts and four arsons throughout the territory.
During March and April, the period which the pandemic had arisen and social distancing rules were in effect, there were nine homicides, seven rapes, 14 robberies, 67 felony assaults, 45 burglaries, 45 grand larcenies, 23 vehicle thefts and eight arsons.
Though the numbers did not indicate a clear spike in violent crimes, committee members expressed specific concern over the numerous recent shootings and burglaries occurring in the territory.
"We see and hear gun shots ringing out in our neighborhoods as if we are in a war zone," Sen. Steven Payne Sr. said. "What used to be a once in a while event has now become an everyday occurrence in our precious islands. The caliber of the firearms on the streets has long gone from simple revolvers to military style firearms … It has become too common in our communities and it is leaving a lasting impression on our children."
An overwhelming majority of homicide cases from July of last year to May of this year remain open and unsolved, according to police department statistics. There have been 20 homicide cases on St. Croix from July 2019 to May 2020, 12 of them are still open. There have been 23 homicide cases on St. Thomas for the same time period and 21 are still open. There has been one homicide case on St. John during the same time period and that case also remains open.
However, VIPD Commissioner Trevor Velinor said an analysis of the total number of homicides and overall arrests for the period of July 2019 through May 2020 showed a 43 percent arrest rate compared to a 10 percent arrest rate for the same period a year prior.
Velinor said as far as the most recent rash of violence in the Hospital Ground area on St. Thomas, the department has worked with federal partnerships to seize several firearms and investigate the incidents that resulted in five people shot, three fatally.
"The homicide investigations continue, but we have had some positive results that includes the apprehension of three individuals for firearms related crimes in the Hospital Ground area. Those arrested are now facing federal charges," Velinor said.
He added that a cumulative $30,000 has been offered by the Bureau of Alcohol, Tobacco, Firearms and Explosives for information leading to the arrest and conviction related to four homicides in the Hospital Ground/Round the Field areas.
Unimpressed with the strategies used by VIPD thus far, Sen. Stedmann Hodge Jr. said, "The gun violence that has played out recently isn't the first and it's not going to be the last."
Committee members who were present for the meeting were Sens. Payne, Oakland Benta, Dwayne DeGraff, Novelle Francis Jr., Donna Frett-Gregory, Hodge and Kenneth Gittens.