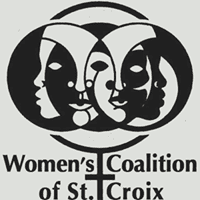 Due to the ongoing COVID-19 global health crisis, the following temporary changes to how the Women's Coalition of St. Croix's delivers supportive services are now in effect until further notice:
The main office/crisis center will not be open for walk-in or in-person appointments.
The WCSC staff will be implementing counseling services by phone and virtually, from 8:30 a.m. to 5 p.m., Monday through Friday, with counselors arranging meetings with clients. If a person is feeling unsafe or are in need of shelter, please call 773-9272, and speak with a counselor.
Closet To Closet thrift stores will be closed and will not accept any donations.
Because home is not always a safe space for some, people can still reach out to WCSC during business hours, 8:30 a.m. to 5 p.m., Monday through Friday, at 773-9272; the hotline is still operational. Volunteer victim advocates and staff will still be reachable for crisis intervention and support without judgment at nights and on weekends at 773-9272.