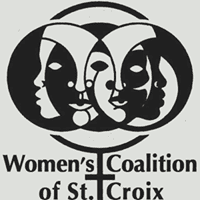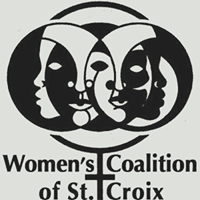 The Women's Coalition of St. Croix (WCSC) remains steadfast in its commitment to victims and survivors of domestic violence, sexual assault, child abuse and other crimes. It will continue to be there for its clients during this global crisis, according to a press release from Clema S. Lewis, executive director, and Carolyn Forno, assistant director.
Right now, it is taking the recommendations of the U.S. Centers for Disease Control and Prevention (CDC), the V.I. Department of Health and the U.S. government, which includes practicing social distancing, and limiting visits to public spaces and group activities. the weekly parenting classes and teen sexual assault support group is suspended until further notice.
The Coalition will continue to provide real-time updates about any changes in its services, as they occur. It is exploring alternative ways to offer advocacy and other services that are usually provided through visits to its sites. The following proactive measures are being taken to protect clients, staff and the community now:
Main Office/Crisis Center – WCSC asks that people call it at 773-9272 to speak with a counselor, for counseling services or for assistance navigating the criminal justice system. WCSC's court advocate will continue to be at Superior Court to offer support to victims and survivors. WCSC's 24-hour hotline remains operational. Please dial 773-9272 to reach the Coalition for crisis intervention, 7 days a week, 365 days a year.
Closet To Closet – The Coalition asks for patience and understanding as it limits the number of people inside the main thrift store to 10 at a time. Shabby Chic Corner will maintain its regular schedule, and it will limit the number of shoppers in the store at one time, as well. The Home Store is closed until further notice.
Fundraising Events – All previously scheduled fundraising events have been postponed until further notice. The 2020 major fundraiser, the Women's Coalition of St. Croix Presents LUNAFESTÒ Film Festival, will be rescheduled.
In an emergency situation, dial 911 from a landline or 772-9111 from a mobile phone. Please check the website, wcstx.org, or call the main office/crisis center at 773-9272, for up-to-date information on WCSC's services.
For more information on COVID-19, visit the following websites:
V.I. Department of Health
https://doh.vi.gov/covid19usvi
U.S. Center of Disease Control and Prevention
https://www.cdc.gov/coronavirus/2019-ncov/about/index.html
National Institutes of Health