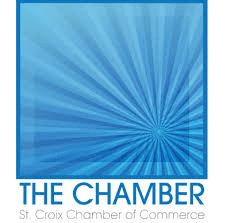 The St. Croix Chamber of Commerce Board of Directors has carefully made the decision to postpone the 'Excellence in Business Gala Awards' previously scheduled for Saturday, March 28, in response to the issues surrounding the COVID-19 coronavirus pandemic and today's declaration by the governor canceling the St. Patrick's Day Parade and issuing a State of Emergency for the Territory.
While at the time of this announcement there have been no positive COVID-19 cases reported in the territory, the St. Croix Chamber of Commerce feels that an abundance of caution is warranted in discouraging mass gatherings to prevent an outbreak.
While the Chamber understands the economic impact that this has on the territory, it is also well aware of the challenges facing V.I. hospitals at this time. It is prudent to follow the CDC guidelines that recommend avoiding crowded gatherings to "flatten the curve."
The Chamber encourages everyone to take precautions thought to be best for them, their families, their employees and to protect those in the community including seniors and those with chronic illnesses.