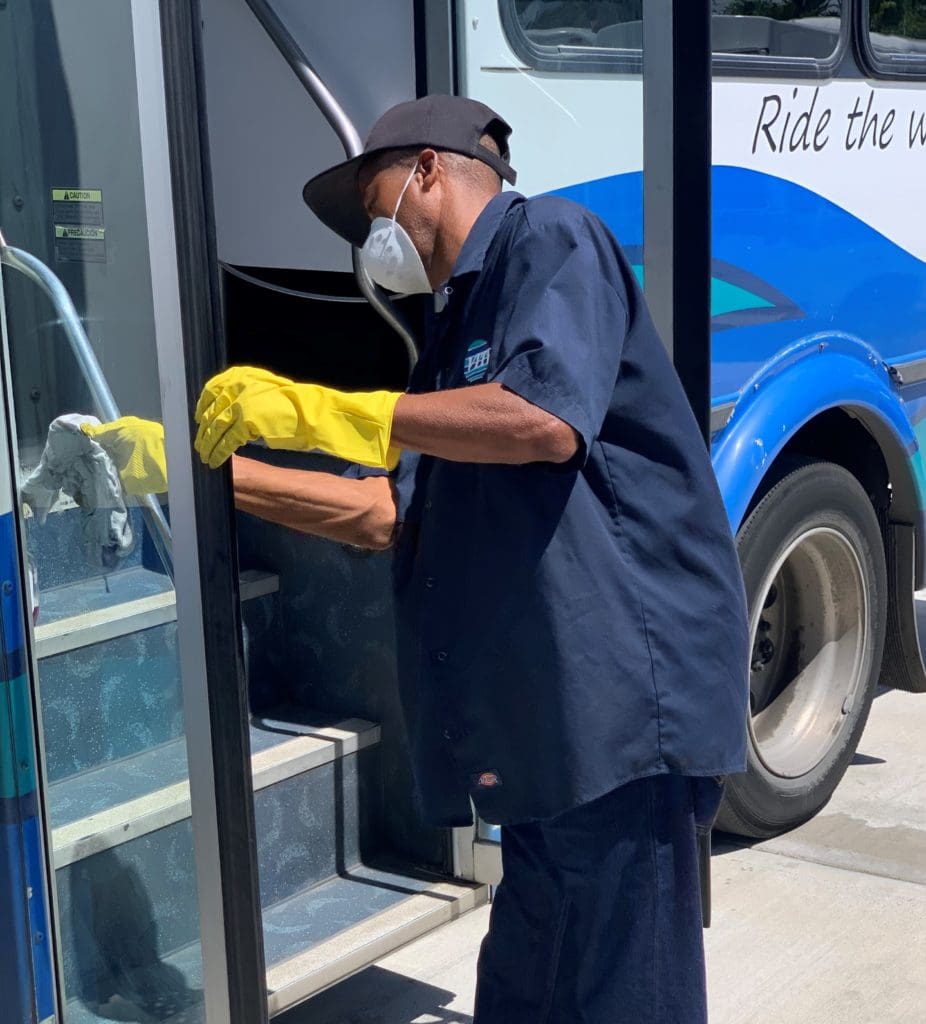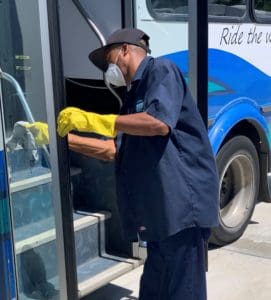 The V.I. Department of Public Works' Office of Public Transportation has ramped up its cleaning efforts to reduce the transmission of COVID-19 (coronavirus) on its VITRAN buses and at its facilities. VITRAN recognizes that a large percentage of its patrons are senior citizens and wants to reassure its ridership that extra precautionary measures have been taken to ensure that the buses are safe and clean.
"We want the community to know that the department is keeping a watchful eye on the current state of this pandemic outbreak;" said Karole Ovesen-McGregor, deputy commissioner of transportation. "We are taking an active role in risk mitigation to protect our riders."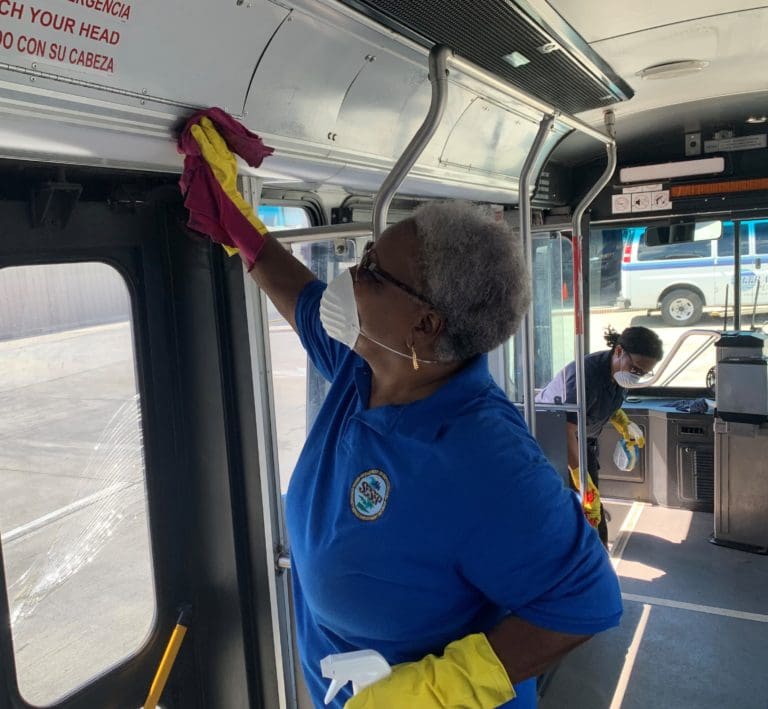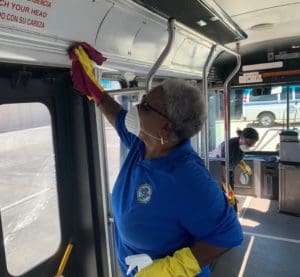 The Department of Public Works is urging the community to take personal responsibility and practice good hygiene to reduce the risk of contracting and/or spreading the coronavirus.
For more information on COVID-19, the new strain of coronavirus, visit the USVI Department of Health's website: www.doh.vi.gov/coronavirus or text COVID19USVI to 888777.
Follow DPW on Facebook @usvidpw and @vitranusvi. People can also log on to dpw.vi.gov and www.vitranvi.com to stay abreast of all things V.I. Public Works.