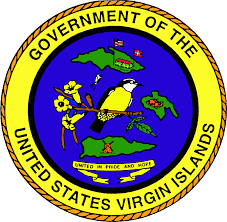 The Virgin Islands Office of Disaster Recovery has launched its new disaster recovery website. Residents and stakeholders are encouraged to visit www.usviodr.com to view the progress of the recovery in the territory.
The site provides updates on various recovery funds available to the territory to include total dollars obligated, allocated and expended. The website features information on the (Federal Emergency Management Agency (FEMA) funded Public Assistance and Hazard Mitigation Programs, the Housing and Urban Development CDBG-DR Program, the Federal Highway-Emergency Relief Program and other federal programs.
The site will also provide current information on the status of recovery projects, employment opportunities, recovery-related RFPs and other solicitations, according to a press release issued Monday by the Virgin Islands Office of Disaster Recovery.
One of the many outstanding features of the website is data on the territory's 'Top Projects.' The site will provide updates on the progress of these projects.
"The territory expects to have over 1,300 recovery projects to address recovery needs in housing, transportation, school, health and human services, utilities, public buildings and emergency services. This website plays a vital role towards greater transparency and to engage the community in the recovery process," said Director Adrienne L. Williams-Octalien. "Transparency is key. Anyone should be able to access the progress of recovery efforts on all islands at any time."
The Office of Disaster Recovery was established in February of 2019 to serve as the center of coordination for all recovery projects. The Government of the Virgin Islands anticipates receiving an excess of $8 billion through various federal programs over the next few years to aid in the recovery from hurricanes Irma and Maria.
The Office of Disaster Recovery within the Virgin Islands Public Finance Authority will serve as the center of coordination for these funds across governmental departments and agencies to maximize efficiency and integration. The website www.usviodr.com is the most viable means of communicating the status of these projects and all the moving parts of the recovery.
For more information, contact 778-8135.