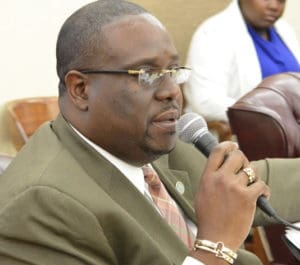 The V.I. Water and Power Authority has requested rate increases that will bring the cost of electricity to residents close to its historic high, about four times the average cost for state-side residents.
And no one is happy about it, not even WAPA, according to Lawrence Kupfer, WAPA's executive director. He told senators the authority did not want to ask for the increases but, because of its accounts payable stands at $202 million, built up because government entities have not been fully paying their bills and collection of LEAC and base rates has been inadequate, the increases were necessary.
Senators, however, cited cases they said showed poor management as a problem.
"You sit in here every single hearing. You play the victim. You hide behind the government debt," Sen. Janelle Sarauw said to Kupfer. "WAPA has a history of poor decision making."
She cited a case in which WAPA had purchased a generator for $4 million and sold it for $10 thousand without ever using it.
Sen. Kenneth Gittens followed up with questions after learning $2.3 million of WAPA's money was wired to an offshore account in May and June 2018.
The incident, which actually consisted of two transactions, was reported to the FBI, according to WAPA's legal counsel Lorelei Farrington.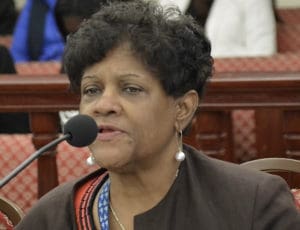 Gittens asked WAPA's leadership how long it took them to notice the missing funds.
"The June transaction was picked up almost immediately, the May transaction was not," Farrington said.
Gittens said the utility could not afford such a loss.
"It is now a full year since these transactions took place and we have very little information," Gittens said. "I am urging WAPA to aggressively pursue the return of these funds and work to see that such a thing does not occur again. This is a serious matter. We must take all steps necessary to eliminate waste, fraud and abuse of our resources."
Sens. Novelle Francis, Myron Jackson and Oakland Benta said WAPA was not considering what it was doing to people on fixed income. Jackson and Francis said they have been hearing of people who could no longer afford electricity and were now burning candles.
Senate President Francis showed a video of a WAPA fuel tank overflowing. He asked Kupfer if he knew when the incident took place and how much fuel oil was lost. Kupfer said it took place April 30, about 90 percent of the 500 gallons of fuel oil was recaptured and the incident was under investigation.
Senators were not the only ones concerned over proposed WAPA rate increases.
Sen. Janelle Sarauw brought up a news release sent out Thursday by the St. Croix Chamber of Commerce.
"The St Croix Chamber of Commerce is strongly against the WAPA rate increase," Sarauw reported, "and takes the position that the private sector can no longer be relied upon to bail out WAPA due to the authority's and the government of the Virgin Islands' mismanagement."