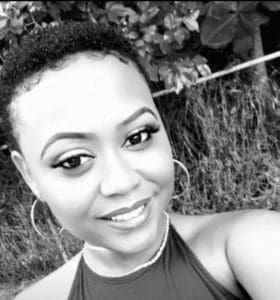 A'shyra Michelle Sweeney died on April 3.
A'shyra was preceded in death by her father, Abdel Michael Sweeney; grandfather, Delroy L. Sweeney; and grandmother, Sheryl Henry.
She is survived by her mother and stepfather: Yvette Henry-Richards and Clifton Richards; grandparents: Pamela Sweeney, Cynthia and Roger Hatfield, and Debbie Richards; great-grandparents: Alice Nesbitt and Richard Fahie; godparents: Isaac Porter and Elizabeth Watson-Abramson; brothers and sisters: Jahnysha Rock, Caelee, Messiah, Royal and Jair Richards; and aunts and uncles: Minerva and Patrick Delauney, Sheldon, Kwesi, D'sean, D'andra, Denisha, Demetri Sweeney, Asheem Lee, Frederick Henry, Glen Bascombe, Simon Hatfield, Cymandye Phillips, Dave Robinson and Robbie Phillips.
She is also survived by great aunts and uncles: Deseree Wynter, Oraine Roper, Amonteen Doward, Carmen Hazel, Sandra, Bernice, Fahie, Ronetta, Marcel and Wycliff Fahie; and close cousins: Michonde', Zion, Patrick and Isaiah Delauney, Ah'Jahnai and Vernarine Sweeney, Janelle Sheriff, Jovaun Jeffers, Vernarine Sweeney, Devon, Te'Jaun, Tre'Von, K'yani, Darius, Makeda, and Makiesha Porter, Teh'Ron Tull, Brithney Wynter, Hayzeline Titre, Kizzy Lewis, Jalila, Janee, Janesha, Jafari and Jafarey Benjamin, and Kyle Morrison.
Other survivors include other close friends and family: James Rock, Tamisha, Kerisha and the entire Thomas, Williams and Bartholomew families, Eva Sweeney, Courtnie and Nikel John, Christine Smith, Eloise Richards, Sandra Robinson, Kareem Richards, Tichelle Jones and family, Latoya Matthew, the Amsterdam family, Jasmine Perry and family, Management and Staff of KFC, and Golden Rock; as well as other relatives and friends near and far too numerous to mention.
There will be a viewing at 9 a.m. followed by a funeral service at 10 a.m., Tuesday, April 23, at Calvary Baptist Church, Upper Love. Interment will be at Kingshill Cemetery.