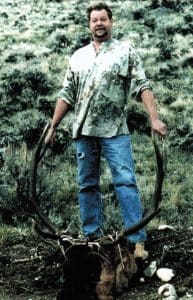 Michael Richard Hagert Dies at 61
Michael Richard Hagert of Frederiksted, St. Croix, died on Wednesday, Feb.6. He was 61 years old.
He is survived by his wife, Michelle Dawn Hagert; mother, Donna Jean Hagert; father, Michael Ralph Hagert; grandparents: Richard and Violet Ahlness, Michael and Madeline Hagert; daughters: Carly Rae Hagert and Eve Jordan Hagert; stepdaughter, Shawna Marlane Wood; sons: Mark Alden Hagert and West Alexander Hagert; stepson, Alexander Thomas Hickerson; grandchild, Jayden Justin Reynolds; sisters: Michelle Wetter and Lisa Clark; brother, Blaine Hagert; as well as nieces, nephews, great nieces, great nephews, aunts, uncles and other relatives too numerous to mention.
Private services will be held by the family at a later date.
Cremation services are entrusted to Schuster's Crematorium LLC.