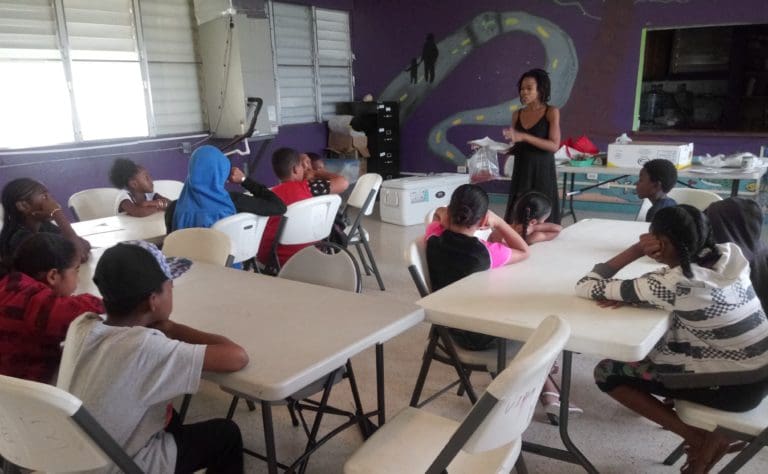 The Njama Njama Project hosted a community-wide book drive on Saturday, Dec. 29, at Aureo Diaz Heights Community Center. The books collected will be used in The Njama Njama Project Sustainable Peace Education Program.
The project inspires and equips teachers to teach youth how to make positive contributions in the world. Its goal is to create a world where young people have the opportunity and skills to contribute to peace by working to strengthen youth-led peace building initiatives, and strengthening coalitions and alliances among like-minded local groups and organizations. The project empowers civic engagement for a culture of peace through youth peacebuilding, by teaching peace in schools and by cultivating personal peace.
Crucian students wrote inspirational messages to Cameroon students on bookmarks after the Children's Book Reading on Saturday, Dec. 29, at the Humanitarian Book Drive to Benefit Cameroon Youth. The St. Croix Community Center for the Arts and Academic sponsored all children in attendance with complimentary holiday gifts.
The Njama Njama Project partners with local teachers and grassroots community organizations to implement peace education programs in schools across Cameroon, a nation in Africa.
The donated humanitarian-inspired books will broaden the long-term ripple effect of the Sustainable Peace Education Program.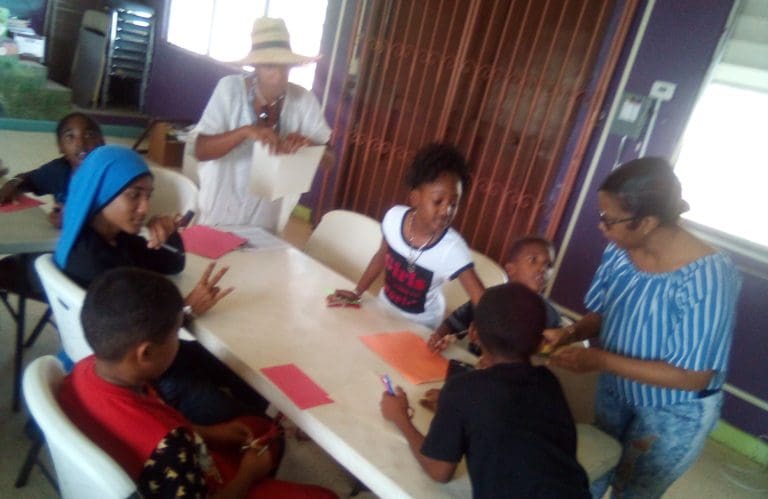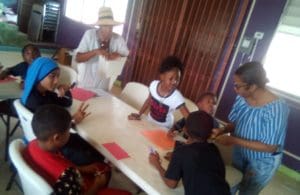 The Njama Njama Project is a grassroots project completely run by Abigail Cyntje and the Moral Ethics and Rights Humanitarian Reawakening Foundation (MERHRAF), which strives for the absence of violence, oppression, inequality and disparities. The project was launched in November 2015 in Cameroon to promote peace by changing beliefs one person at a time and through spreading awareness of the virtue ahimsa, which is the practice of non-harming.
The generosity Njama Njama Project has received will accelerate youth becoming the next generation of humanitarian leaders, while supporting our non-profit project's mission to develop youth peace leadership and community involvement. Each book contributes to the promoting of virtuous ideals, teaching peaceful action and furthering the program of action that is outlined by the international declaration for a Culture of Peace that has been established by the United Nations.