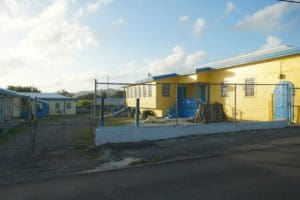 The Office of the Insular Superintendent — St. Croix District announces that Elena L. Christian Junior High School will be housed at the former Manor School in La Grande Princesse for the 2018-19 school year.
District Superintendent Colleen Mae Williams thanked the community for its patience as the district sought to find a suitable location for the school.
"It was quite the challenge finding a location for our Elena Christian students, but the best outcome was to house them at the old Manor School," said Williams. "We hope this will ease some growing concerns brought forth by the St. Croix community. The Elena Christian administration along with my district office look forward to a great and productive school year for the Simbas."
Students will continue to wear Elena Christian's gold and navy school uniform. In addition, all bus stop locations and pick up times will remain the same.
Orientation dates for all St. Croix public junior high schools, including John H. Woodson, Elena L. Christian and Arthur A. Richards, will be officially announced on Aug. 29.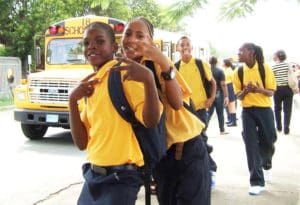 The public is encouraged to visit the Department of Education's website www.vide.vi and click on the "For Families" tab or like the DOE's Facebook page to keep abreast of school opening orientation schedules and updates.
The former Manor School campus is in close proximity to the original Elena Christian Jr. High School building, which was shuttered in 2015 for repairs.
For more information, contact the Office of Public Relations at 774-0100, ext. 8136.