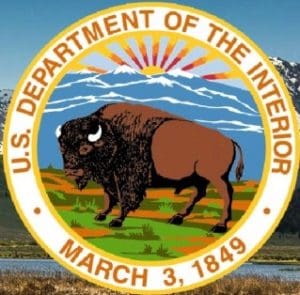 Assistant Secretary for U.S. Department of the Interior for Insular and International Affairs Doug Domenech this week has announced $3,000,000 in fiscal year 2018 Maintenance Assistance Program (MAP) grants to the U.S. Territories of American Samoa, Guam and the Commonwealth of the Northern Mariana Islands to address critical deferred maintenance needs.
Interior identified these needs through the Insular Area Assessment of Buildings and Classrooms (ABCs) initiative. The assistant secretary also announced grants to the U.S. Virgin Islands to address impacts following hurricanes Irma and Maria in 2017. Puerto Rico, while also a U.S. territory, is not eligible for this particular funding.
"Infrastructure and maintenance needs at schools in the U.S. territories outweigh the resources available," said Domenech. "While Secretary Zinke and I are happy to provide this assistance, we acknowledge that the need is greater and will advocate for more assistance."
Funding provided in this announcement includes the U.S. Virgin Islands Department of Education (VIDE) Office of Instruction: $750,000 for maintenance-related projects for schools in the St. Thomas, St. John, and St. Croix school districts damaged by hurricanes Irma and Maria in 2017. Funds will
(1) support fiber optic and cyber-security training/certification; and
(2) provide equipment to increase resiliency in the face of extreme weather events such as backup batteries, specialized vehicles, fiber and cable maintenance, server upgrade/support, and solar panels as back-up energy sources. VIDE has received funding from FEMA to repair school infrastructure damaged by the hurricanes as well as the Immediate Aid to Restart School Operations grant for the 2018-2019 school year.
Funds are made available through the Maintenance Assistance Program at the Department of the Interior's Office of Insular Affairs (OIA). Applications are submitted for consideration annually from October through May 1 each year by the governments and other entities within the U.S. Insular Areas. Funds are awarded once OIA receives appropriations from the U.S. Congress, until they are exhausted.