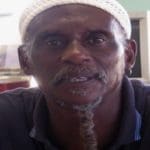 Dear Source:
These past hurricanes have not only been a wake-up call, but they can also serve as a blessing in disguise, with the support from the US government recovery grants that we will be receiving for our reconstruction and revitalization.
The bureaucratic process for the releasing of reconstruction funds will be a slow process in the beginning, so it is not too late for the "Powers That Be" to begin a trade training campaign for: carpenters, masons, electricians, plumbers, painters, roofers, welders, heavy equipment operators, tilers, arborists, etc., empowering the many local youth and unemployed to meet the pending construction demands.
We here are a family and it is time that we begin working toward our own family's interests. The idea that, "Charity begins at home" is not selfishness. The neglecting of ourselves and relying on others to provide for us nurtures that negative perception other families have of our community.
After saying all of this, as an entrepreneur, our gross territorial product exported would be trained skilled artisans, whom would be able thrive here or away, reinvest and retire back to the Virgin Islands.
Ivan Butcher II
St. Croix, U.S. Virgin Islands