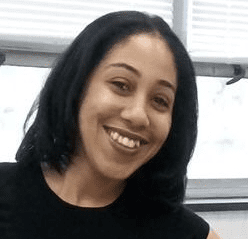 Fatima Pnuema Brown Asencio, also known as "Tima – Loving," of Estate Anna's Hope died on Friday, April 6. She was 25 years old.
She was preceded in death by her mother, Normarilis Asencio.
She is survived by her father, Kenneth "Pie" Brown; grandparents: Cleofe and Edith Asencio, and Asalita Brown; sisters: Clio Brown "Aliosha," Keeyana L. Brown and Keenisha L. Brown; brother, Keechan L. Brown; nieces: Iridessa Daniel "Iri," Vera and Zora Brown; nephews: A'Shad and K'Jahi Messer; aunts: Nydia Asencio, Armell Bailey and Carol Williams; and uncles: William Brown" Bill," Ray Bailey, Mark Bailey and Lloyd Bailey; godparents: Sharon and Edwin Rosario, and Sandra Simmonds.
She is also survived by special friends: Kareem Urgent, Njeri Johnson, Jahbari Romney, Sahar Saki, Elizabeth Johnson, Kelvin Clark, Kadeemn Demaris Belardo, Korloncé Carter, Shauniqua Rollins, Arnecia Henson, Dr. Roman, Shelly Gumbs and Dr. D; cousin and other relatives: Paul Ruiz IV, Sade Ruiz, Tremell, Kiara Baily, Joneera Grig and Craig Durant; as well as other relatives and friends too numerous to mention.
There will be a viewing at 10 a.m. followed by a funeral service at 10:30 a.m., Wednesday, April 18, at Holy Cross Catholic Church. Interment will be at Kingshill Cemetery.