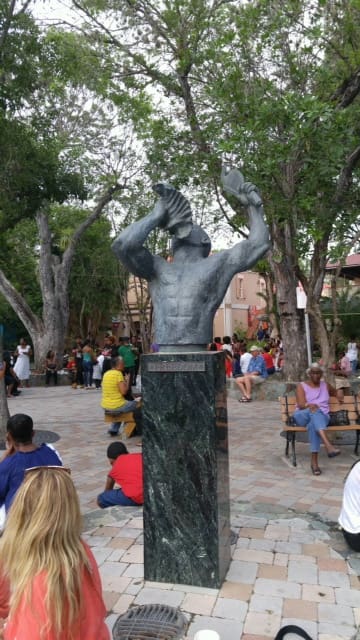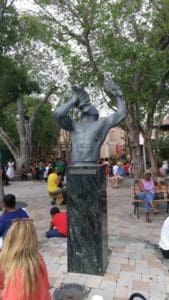 The sculpture "Freedom" will be permanently placed in front of Eigtveds Pakhus at the Danish Ministry of Foreign Affairs. The sculpture is a gift to Denmark from the Virgin Islands on the occasion of the centennial of the transfer of the Islands to the United States in 1917.
Minister for Culture Mette Bock said, "On the occasion of the Centennial of the Transfer of the Virgin Islands to the United States, Denmark, represented by Museum Vestsjælland, received as a gift a version of the sculpture "Freedom," which is also found on all three Islands.
"The sculpture commemorates the struggle for freedom by the people on the Virgin Islands. Danes have a tendency of becoming the heroes of our own history, but we only truly understand ourselves by facing up to the entire history of Denmark. For this reason, the sculpture will now stand in front of Eigtveds Pakhus – now part of the Ministry of Foreign Affairs.
"Eigtveds Pakhus is a beautiful and classic warehouse from 1750 at the waterfront of Copenhagen, but also the remains of a time when many had to pay a high price for the riches that were created. This is a good location for Freedom as a reminder that people need to be free, and that we need to be on the right side in that struggle."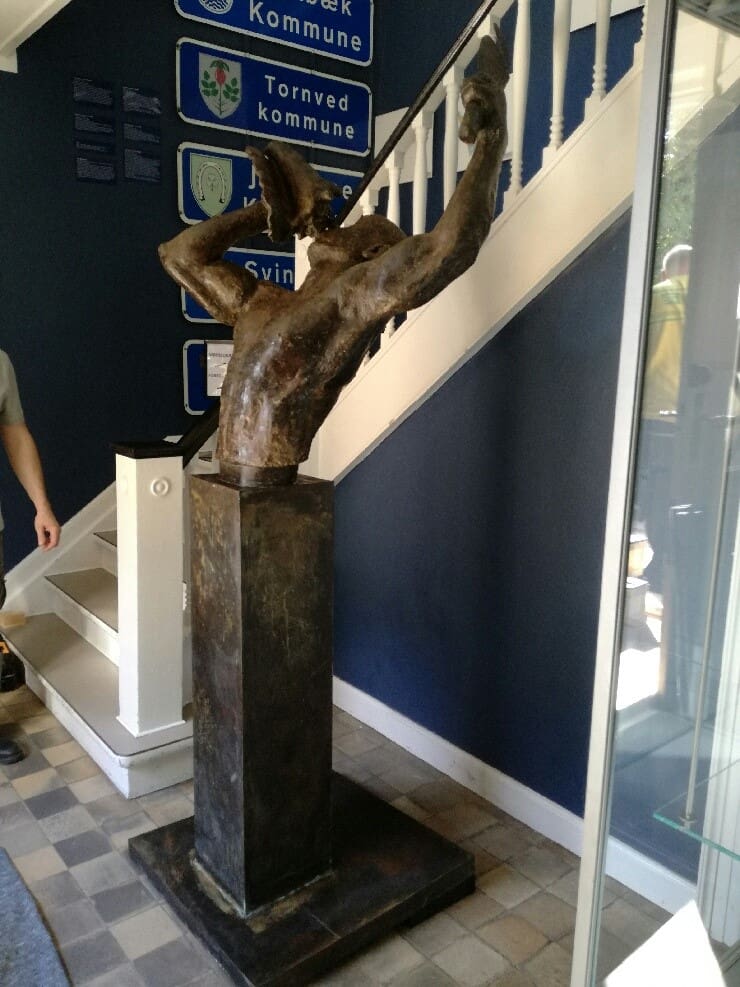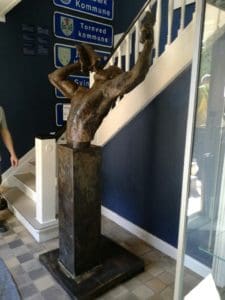 Background on the sculpture: "Freedom" was created by sculptor Bright Bimpong in 1998 and has been on show at Holbæk Museum, the National Museum of Denmark and Copenhagen Town Hall. Currently, it is on display at Arbejdermuseet until April 2 as part of the exhibition "Stop Slavery."
Freedom will be moved to Eigtveds Pakhus this spring, during which time there will also be an official inauguration of the sculpture.
(More information: Ministry of Culture Press Office, +45 22 76 51 16)