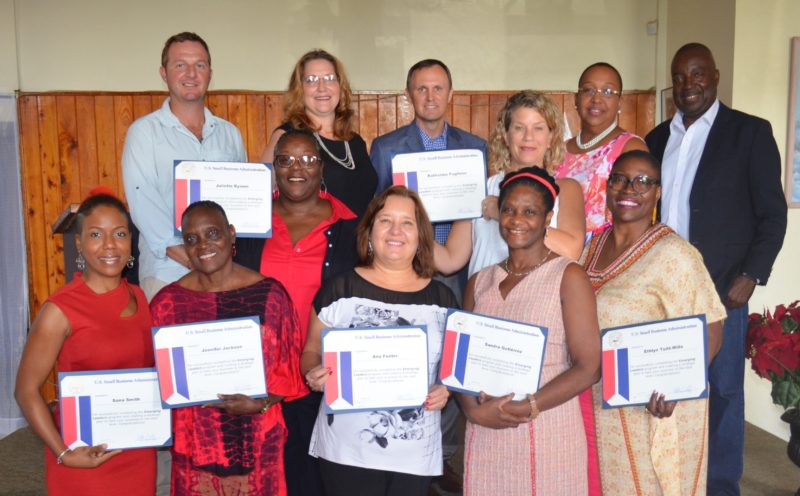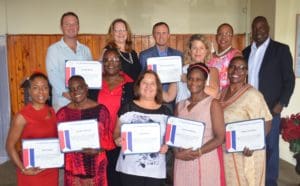 Lt. Gov. Osbert E. Potter congratulated and gave the keynote address to the graduates of the U.S. Small Business Association's Emerging Leaders program on St. Croix on Dec. 20.
Ten established small business owners on St. Croix and St. Thomas participated in the free, six-month program, which was the first class to be conducted in the Virgin Islands.
"I am happy to see what has taken place with this program, which is timely and will help teach our small business owners how to sustain their businesses. We were able to see how two hurricanes can easily dismantle small businesses. I encourage business owners to protect and insure their property and equipment, and to remain prepared for the eventuality of disasters." said the lieutenant governor.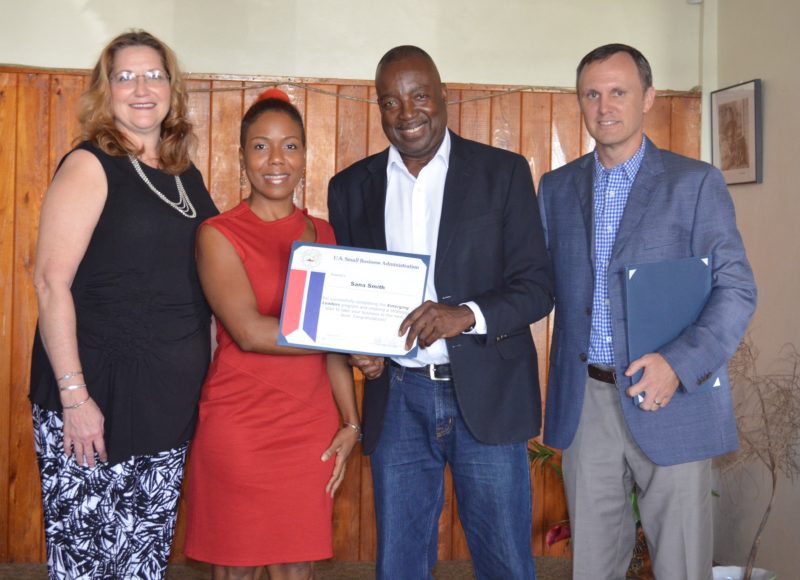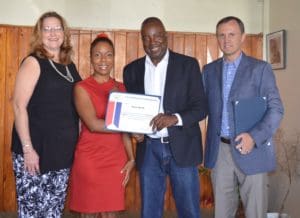 The graduates of this year's program are:
Katherine Pugliese; Un Amore, St. Croix
Sana Smith; CHOP / Legacy Restaurants, St. Croix
Ana Foster; Netwave Unlimited Services, St. Croix
Sandra Gutierrez; Inter-Ocean Insurance Agency, St. Croix
Steve Kammerzelt; Southern Sea Inc., St. Croix
Luz Torres; Eddie's Glass Services, St. Croix
Jennifer Jackson; Arawak Bay: The Inn at Salt River, St. Croix
Juliette Bynum; Select Temp Staffing, St. Croix
Leigh Fletcher; Ocean Systems Laboratory Inc., St. Croix/St. Thomas
Ethlyn Tuitt-Mills; Ethlyn Tuitt-Mills CPA PC, St. Thomas
"Today, we celebrate the hard work and dedication of 10 entrepreneurs who are committed to growing their businesses and to creating jobs, investing in the U.S. Virgin Islands' economy," said SBA District Director Yvette T. Collazo. "Our graduates have successfully concluded a seven-month period of entrepreneurial training, mentoring and teamwork, and [they] take with them a three-year strategic growth plan to help catapult their respective companies to the next level."
The graduation reception was sponsored by the U.S. Small Business Administration, Banco Popular and the Small Business Development Center.
"Our Emerging Leaders graduates now have additional tools to take their businesses to the next level," said Wayne Huddleston, SBA USVI senior area manager. "They are the epitome of creativity and determination. At SBA, we have been witness to that since launching the program, and the last few months have been no different."
To learn more about the criteria and requirements to participate in the Emerging Leaders program or to apply for next year's round, visit www.sba.gov/emergingleaders.