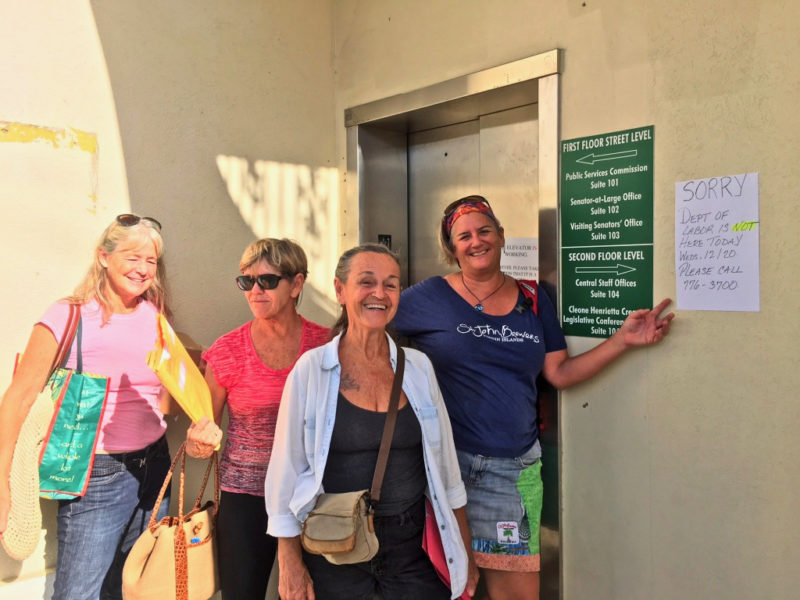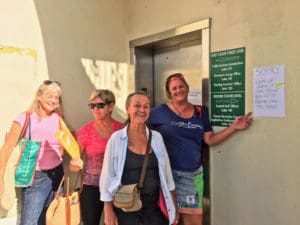 When St. John residents showed up to meet with Department of Labor employees about their unemployment claims on Wednesday, they were disappointed to find that no one was there for the second time this week.
"I was here last Friday and waited two hours, then was told they didn't bring any applications," said Donna Stamford. "They told me to come Monday, but no one was here. Now there's no one here again."
Because their office at the Battery was destroyed by Hurricane Irma, employees from the Department of Labor have been processing unemployment claims at the Legislature Annex in Cruz Bay since October. Until last week, when Friday hours were canceled, staff members from St. Thomas had been regularly traveling to St. John on Mondays, Wednesdays and Fridays.
"It's unfair what they're doing to us," said a taxi driver who applied months ago but still had not received a check. "My house is gone. Two times a week I came, and they're not here. It's hard crossing the island, paying all that money for gas, and they're not here," he said.
"They said the check was in the mail," said his wife, a jeweler who had also applied for unemployment benefits but whose claim was delayed because "They lost my file." Each had signed documents detailing the benefits they would receive weeks ago and arrived at the Legislature Annex hoping to find out why their checks had not arrived.
"We listen to the radio all the time," said the wife. "We didn't hear anything about it being closed today."
One applicant stopped to read the sign which read, "Sorry, Dept. of Labor is not here today Weds. 12/20. Please call 776-3700."
She said, "I'm going to St. Thomas," and headed in the direction of the ferry.
A staff member from the Legislature Annex who had posted the sign said she had reached someone at the Department of Labor and was told an employee would try to be there on Friday. Several attempts later to reach someone in the unemployment benefits division at the posted number resulted only in a recorded message.
"And here it is, just before Christmas," said a disappointed applicant.
Shared content for Virgin Islands Source and St. John Tradewinds.