The Department of Planning and Natural Resources on Monday issued noticed of requirements for weatherheads, wireless and water inspections.
Weatherheads
Those who need new electrical weatherheads need to have the work done properly, according to Planning and Resources Department Commissioner Dawn Henry. If a home's weatherhead has been damaged, a local, licensed electrician must apply to DPNR for an electrical permit to perform the repairs. The work must be inspected and signed off by a DPNR inspector, after which DPNR will send a letter to the Water and Power Authority to hook up the power.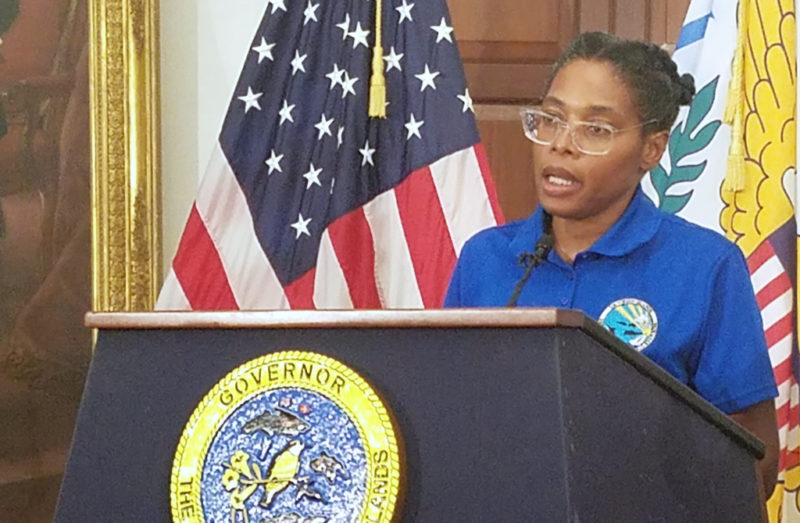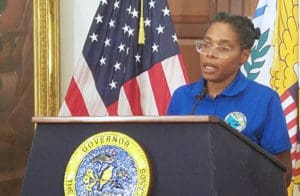 According to DPNR, WAPA will not energize a repaired weatherhead unless they receive a signed letter from DPNR's director of building permits.
If new wiring has to be run, a locally licensed electrician is required to obtain an electrical permit from DPNR before any work is started.
Cell towers
DPNR also announced that cell towers have to be inspected. V.I. law requires the owners of "any wireless support structure," to inspect them within 60 days of a natural disaster, to ensure structural integrity. Owners have to submit to DPNR's division of building permits a certified maintenance inspection report from a locally licensed structural engineer documenting the findings of the inspection within 90 days of the natural disaster. The commissioner can grant a "reasonable extension for the submission pursuant to this subsection upon a showing of good cause."
For the St. Thomas/St. John district, information must be submitted to:
Department of Planning and Natural Resources
Division of Building Permits
Attn: Douglas Hodge, Director
Post Hurricane Wireless Facility Inspection
8100 Lindberg Bay, Suite No. 61
St. Thomas, VI 00802
For the St. Croix district, submit information to:
Department of Planning and Natural Resources
Division of Building Permits
Attn: Amanda Jackson-Acosta, Unit Chief
Post Hurricane Wireless Facility Inspection
45 Mars Hill, Frederiksted, VI 00840.
More information is available by contact Douglas Hodge, director, at 340-774-3320 on St. Thomas or Amanda Jackson-Acosta, Unit Chief at 340-773-1082 on St. Croix.
Water Monitoring
Meanwhile, with the difficulties with the public water supply, DPNR has suspended territorial public water system compliance monitoring requirements until further notice.
During the suspension period, DPNR and the U.S. Environmental Protection Agency will implement a surveillance monitoring program for bottled water plants, ice manufacturers, and the territory's public water systems.
The surveillance monitoring program will include monitoring for total coliform and E. coli. If levels of E. coli are found to exceed established standards, DPNR will require the facility to issue and post appropriate public notification of the excessive levels of bacteria. As such, DPNR also will conduct assessments and require the implementation of corrective measures to bring the facility into compliance.
Any questions or concerns can be addressed to Environmental Program Manager Harold Mark on St. Croix at the Mars Hill office.