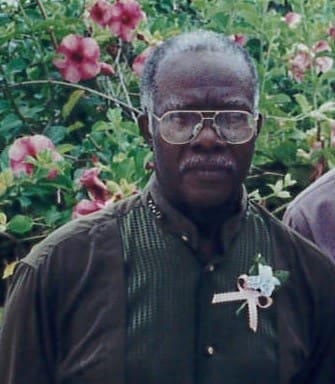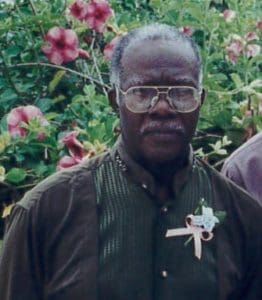 George Lawrence Sr., also known as "Mr. George," of Estate LaGrange, died on July 30. He was 87 years old.
He was preceded in death by his wife, Dorothy Lawrence; parents: Rosa Mena and George Lawrence; brother, Lambert Heyliger; and nephew: Lewis "Chip" Hawkins.
He is survived by his companion, Corrine Messer Milligan; son, George H. Lawrence Jr.; extended daughter, Adrina Milligan; extended sons: Winston Gomez, Aubrey Milligan Jr. and Yauncey Milligan; grandchildren: Victoria A. Lawrence, Jordan P. Lawrence and Quenisha Hendrickson; sisters: Petronella Holmes and Rafaela Albany; brothers: Mapleton Lawrence and Evans Heyliger; nieces: Tina Williams, Annette Holmes Carela, Faith Andrews, Donna Andrews, Michelle Crispin, Jordan Albany and Tawana Nicholas; nephews: Sylvan Henry, Derrick Hawkins, Angelo Heyliger and Dean Ricardo Andrews; daughter-in-law, Valerie D. Lawrence; and godchildren: Keisha Vanterpool, Ajani Plante and Dejani Plante.
He is also survived by special friends: Evelyn James, Camille Clarke, Muriel Stevens, Alfredo Hodge, Alfredo Jackson, Christine Gilmore, Dennis Vanterpool, Julio Petersen, Lloyd O'Bryan, Delroy Thomas, Neil Barns, Rodney McIntosh, Carl  Michaels, Rita Morales, Alice Williams, Eugene "Jenix" Thomas, Rupert Alexander and family, the Messer family, Edwin Thomas and family, Lorrine Messer and family, the Abramson family, Joy Thomas and family, and Gwendolyn Fludd and family; as well as cousins and other relatives: Sylvia Franklin, Anselmo Heyliger and many others too numerous to mention;
Special thanks to: the Juan Luis Hospital Medical Surgical Staff, Dr. Callwood, Continuum Care Team, Minister Bloom and the Holy Trinity Lutheran family.
There will be a viewing at 9:30 followed by a funeral service at 10:30 a.m., Friday, Aug. 11, at Holy Trinity Lutheran Church. Interment will proceed to Frederiksted Cemetery.