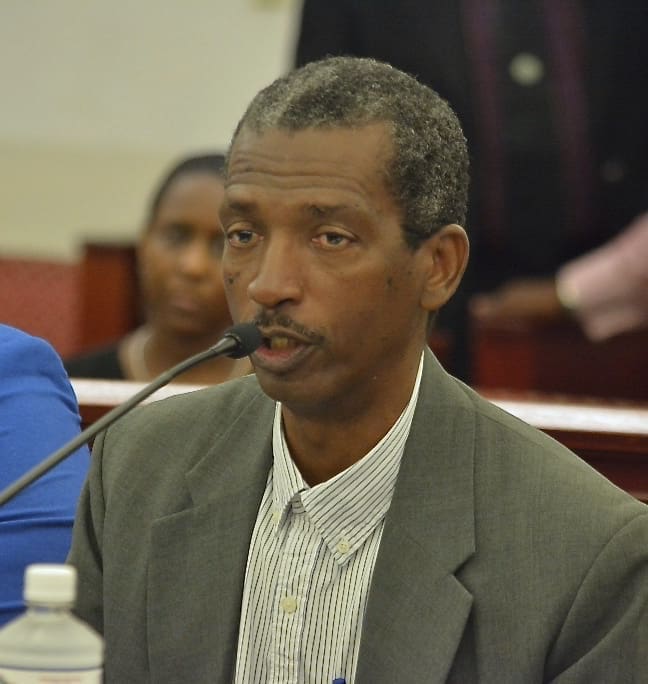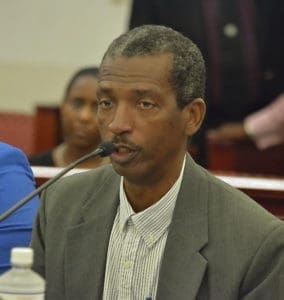 The delayed work to enhance Charlotte Amalie's Main Street should take about another year to complete and Public Works is "currently reassessing this project to determine the way forward," Public Works Commissioner Gustav James told senators during an oversight hearing Monday.
Plans for the $10 million project began at least as far back as 2010. In 2013, former Gov. John deJongh Jr.'s administration put the work out to bid. Island Roads was awarded the bid.
The first delay occurred when Tip Top sued after its $8 million bid for the work was rejected in favor of a $10.4 million bid from Island Roads. The government argued in part that Tip Top's bid was rejected because it was "mathematically unbalanced," meaning its estimates did not line up well with the government's engineers' estimates. Superior Court initially granted a temporary restraining order, but in January it dropped the restraining order, ruling that Tip Top was unlikely to succeed on the merits.
Then, in 2014, the V.I. Supreme Court overturned the Superior Court, determining Tip Top was likely to win.
After taking office, Gov. Kenneth Mapp's administration awarded the bid to Tip Top.
While the government said the bid was unbalanced, federal regulations require "a careful evaluation" of unbalance bids and the law requires a careful evaluation and a detailed written justification of why the bid was rejected, according to the Supreme Court opinion. But the court has not seen either a careful evaluation or a sufficiently detailed written justification, the justices concluded.
There have been several delays. Early in 2016, the Federal Highway Administration announced it had suspended funding for the work, saying contractor Tip Top Construction had improperly subcontracted management and bonding to another company, Prestige Building Co., in breach of federal oversight requirements. It suspended funding for the work indefinitely, pending a resolution of the problem. That problem was resolved, but rain damage and erosion after digging caused delays. Cherox; a subcontractor, has sued Tip Tip saying they were not paid for contracted work, among other things. Tip Top countersued saying, in effect, Cherox did sloppy work that cost money to fix.
Workers also found buried Water and Power Authority electrical conduits were not encased in concrete and had to adjust plans to include the extra time and expense of encasing them. Not doing so could mean construction workers could be electrocuted if they accidentally cut into a cable.
James told the Committee on Housing, Public Works, Waste Management and Planning that the western block of Main Street was "mostly complete," except for putting on the final road surface and that they "are currently reassessing this project to determine the way forward."
"Is it safe to assume some of the difficulties (with the first block) will be repeated" with the second block? said Sen. Jean Forde (D-STT), who asked what the new timeline for completion is.
James said it should take about one more year to complete and "the point where we are right now is it is time to evaluate looking forward."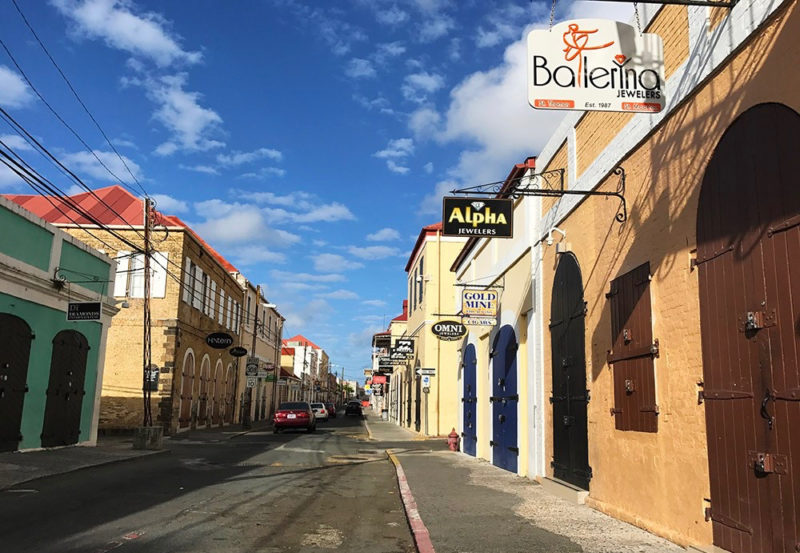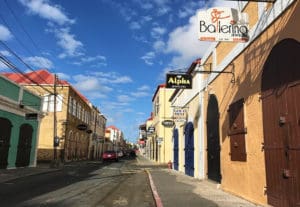 Sen. Marvin Blyden (D-STT) asked if crews expected to find more electrical conduits that need improvements as they continue. James said that the conduits continue down the road and they expect to have to do the same work on the next block as they had to on the first block. He said the new projection that the work would be completed in about a year took that into account.
"The conduits … it's an obstacle. I'm not saying its a major obstacle but it's an obstacle," James said.
Overall, Public Works is overseeing about $150 million in road projects right now, James said. Some are under construction, some are out to bid and some are still in the design phase.
The biggest project is phase I of work on St. Thomas' Veterans Drive, budgeted at $40 million. That is out for bid now, with a closing date of Aug. 4, although the closing date could be extended, James said.
"We expect to be able to issue notices to proceed to the successful bidder by late October,"he said.
That job will begin with an expansion seaward. Once that part is done, traffic can be diverted seaward and work can begin on the existing road, he said. The first phase ends just east of the Legislature and is expected to take two to two and a half years.
Melvin Evans Highway renovations, budgeted at $15 million, are in the final stages of design. The work has been divided into six segments.
Work on the approaches to the the Turpentine Run Bridge, the long-abandoned "bridge to nowhere" on St. Thomas, is now under construction. When complete, the work will connect the bridge to the road system, improving traffic. Then, removing the old bridge will reduce flooding in the Nadir community, he said. That $12.5 million project is scheduled for completion by the end of the year.
The Hotel Company Fire Station, budgeted at $9.5 million, is substantially complete and the Fire Services is making plans to move to the new location.
Rebuilding the La Reine Fish Market on St. Croix is soon to go out to bid.
Before hearing from Public Works, the committee heard about two Coastal Zone Management permits and voted to send them to the Senate floor for a final vote.
AT&T is asking the Committee to renew a 1995 permit for its undersea fiber optic cable conduits on northwest St. Croix. The permit specifically authorized AT&T to drill eight 5.75 inch cable conduits to a water depth of 45 feet and placement of cable on the ocean floor seaward of Plot No.4-A, 37BA of Estate Northside Quarter, St. Croix. AT&T only has five conduits. It rents the land for $250,000 per year.
The other permit is to repair a dock by Carden Beach Condominiums in Castle Coakley on St. Croix. The 110-foot dock was damaged in 2008 by Hurricane Omar. Plans call for aluminum beams to span a damaged piling and for new decking. No underwater work is planned. A rental fee of $7,500 per year, with increases beginning in the 6th year of the permit term, has been negotiated. The term of the permit is for 20 years.
Both were approved without opposition and sent to the Senate floor. Voting in favor were: Blyden, Forde, Sens. Sammuel Sanes (D-STX), Neville James (D-STX), Janette Millin Young (D-STT) and Brian Smith (D-At Large). Sen. Alicia "Chucky" Hansen (I-STX) attended part of the hearing but was absent at the time the votes were taken.