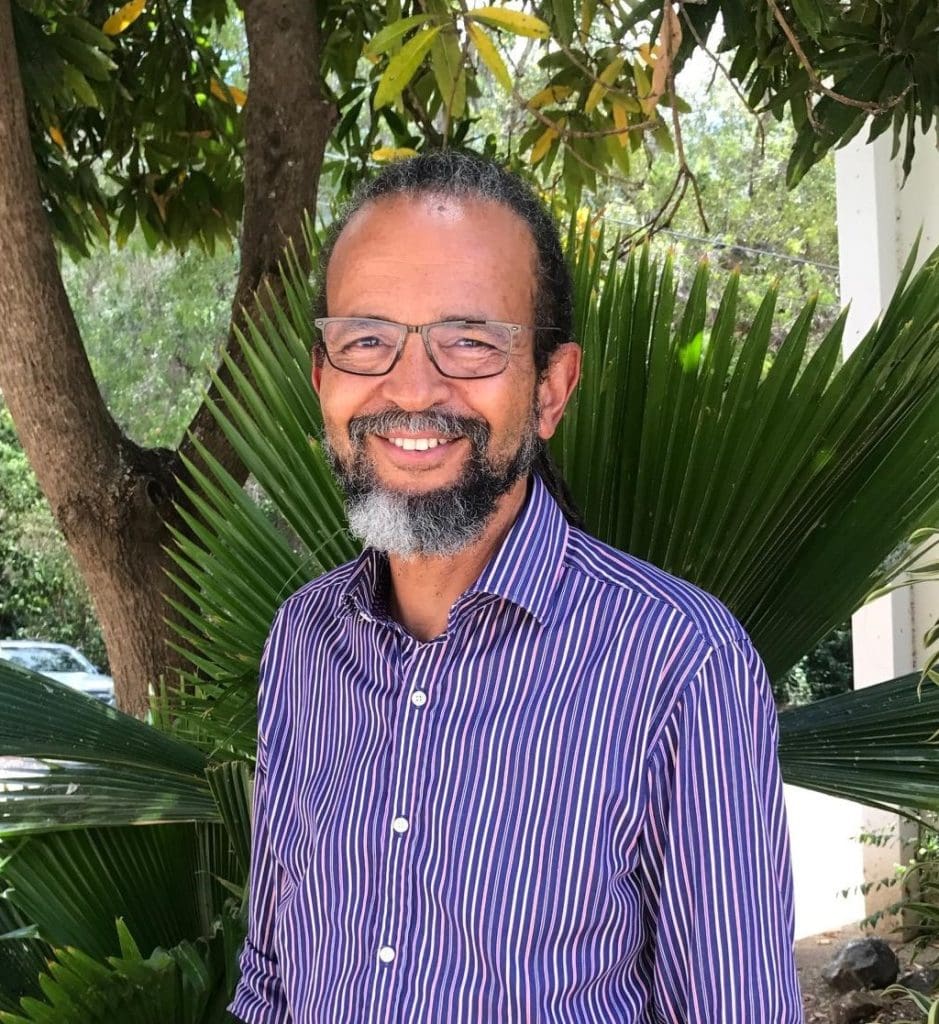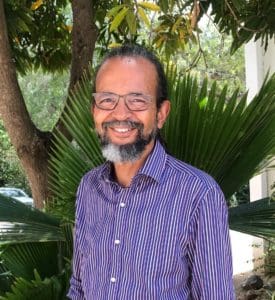 The University of the Virgin Islands' Virgin Islands Established Program to Stimulate Competitive Research (VI-EPSCoR) welcomes Dr. Kim Waddell as its new director.
Dr. Waddell served with VI-EPSCoR in 2009 – 2010 as program administrator and then interim director of the Integrated Caribbean Coastal Ecosystems grant. During the last seven years, he was working at the National Academy of Sciences in Washington, D.C., but a 40-year love affair with the U.S. Virgin Islands encouraged his return. As a former College of the Virgin Islands student, he has always felt an affinity with the territory and is very happy to be back once again.
Waddell said he is most impressed by the progress that has taken place in marine research at UVI during his hiatus. The level of research at the Center for Marine and Environmental Studies (CMES) is of the highest caliber and is not going unnoticed on the national stage. Likewise, outreach and education have blossomed and matured, touching the U.S.V.I. community on many levels.
Another area in which Waddell observes growth is in STEM, also known as The V.I. Institute for STEM Education Research and Practice (VI-ISERP). With the support of VI-EPSCoR, STEM researchers at UVI work directly with territory's educators on several levels including through summer learning programs and with year-long support via mentorship. These collaborations have been encouraging and fruitful examples of how a few well-placed individuals can have a tremendous and lasting impact in a focus area.
The new director of VI-EPSCoR looks forward to impacting the program in the areas of Citizen Science, which is a collaborative with the public to collect and analyze data about the natural world. Citizen Science has great potential and is ready to engage fully with the territory. Coupled with a stronger online presence and greater community partnerships, it is anticipated that VI-EPSCoR will become a recognizable symbol of successful engagement.
"Science is an interdisciplinary field which blends with all areas of learning," said Waddell. "In an era of shrinking public investment in scientific research, researchers need to be prepared to be more accountable — meaning, illustrate more clearly how their work is relevant or how it addresses community, societal or environmental needs."
As the new director, he will guide VI-EPSCoR through its fourth year of the five-year National Science Foundation Mare Nostrum Caribbean grant to the end and, ideally, onto another EPSCoR grant shortly thereafter.
He emphasizes that for young people interested in science, it is essential to be broadly trained and capable of communicating effectively across disciplines. The challenges researchers tackle are complex and will require multidisciplinary teams to solve. Success in this arena is achieved through discipline, a broad educational base and the ability to work in partnership. This type of learning is gained through internships and experiential opportunities.
Dr. Waddell can be contacted at kim.waddell@uvi.edu and 693-1628.