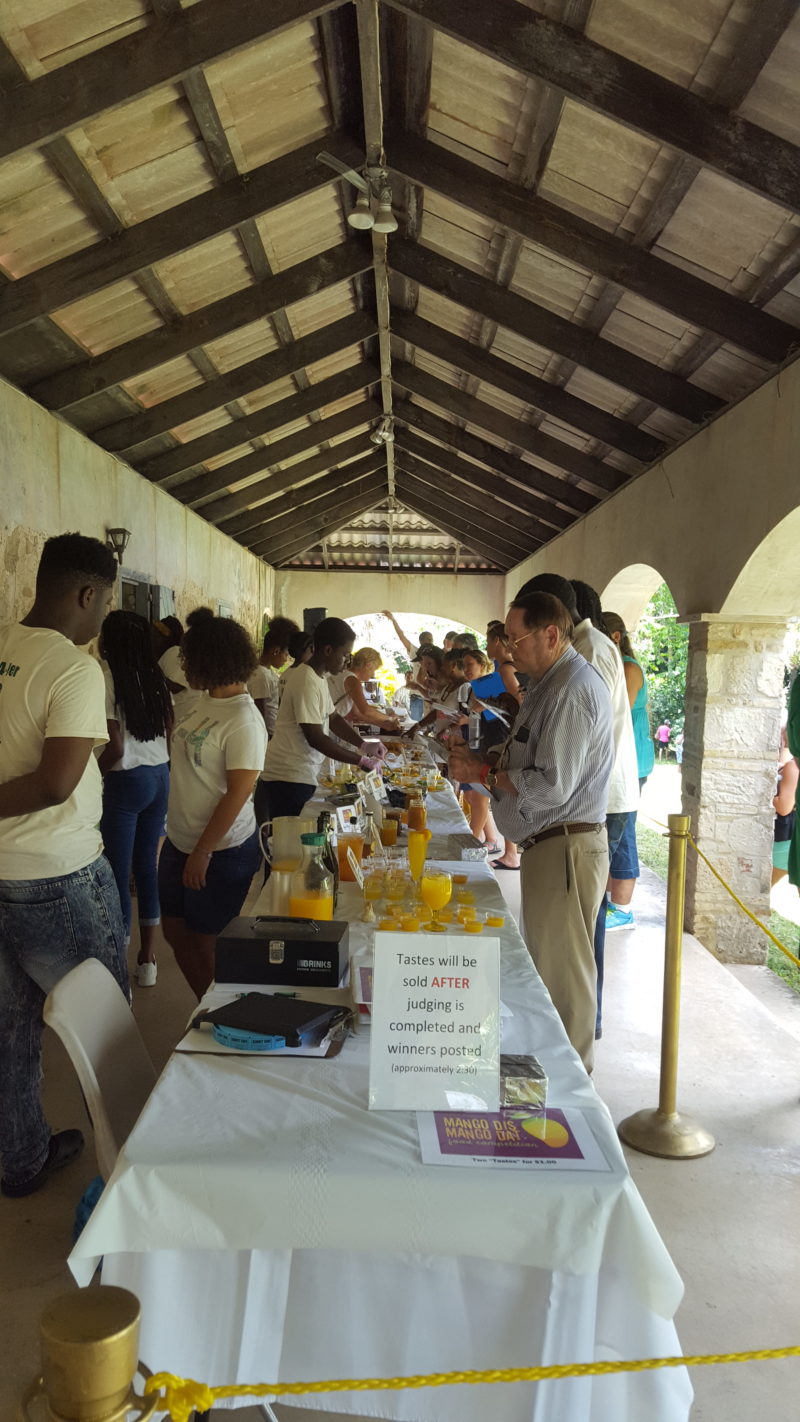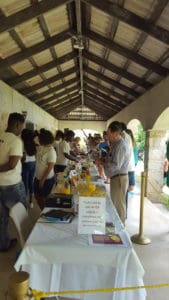 Not even a scorching hot sun could stop people from attending the 21st annual Mango Melee and Tropical Fruit Festival this year at St. George's Botanical Gardens. With over 4,000 people in attendance, this year was one of the most successful Mango Melees yet.
"We are sponsored by NBC and Fox this year," Amy Parker DeSorbo, the director of administration and development for the gardens said. "There were national commercials, and we have people calling to plan their trips around Mango Melee," she said.
As always, the festival was filled with local food and craft vendors, as well as fun filled activities such as the dunk tank, mango eating contest and the "Mango Dis, Mango Dat" cooking competition for festival goers to partake in.  The festival has been one of the most popular summer events on St. Croix for years.
"I've been working with my cousin for three years, and it's always a good turn out," said Tisha, a food vendor working at the festival, who did not give her last name. "I enjoy, it's my island and you gotta enjoy every moment," she added.
"I love Mango Melee. I've been coming since I was a child, but this is my first time in three years now," of St. Croix said. Kahina was Miss St. Croix in 2015.
Lisa Sperry, a four time 1st place winner in the "Mango Dis, Mango Dat" competition said she thinks the event gets better every year, and this year was particularly good because they had local farmers set up in the botanical gardens building with local fruits.
Sperry entered a Morning Mango Mousse with mangos, a cinnamon swirl and cinnamon basil flowers in this years "Mango Dis, Mango Dat" competition. But she had a word of warning for those interested in making something similar:
"The cinnamon swirl is very hard! Little did I know that if you just put water and cinnamon it just turns into slime," she said.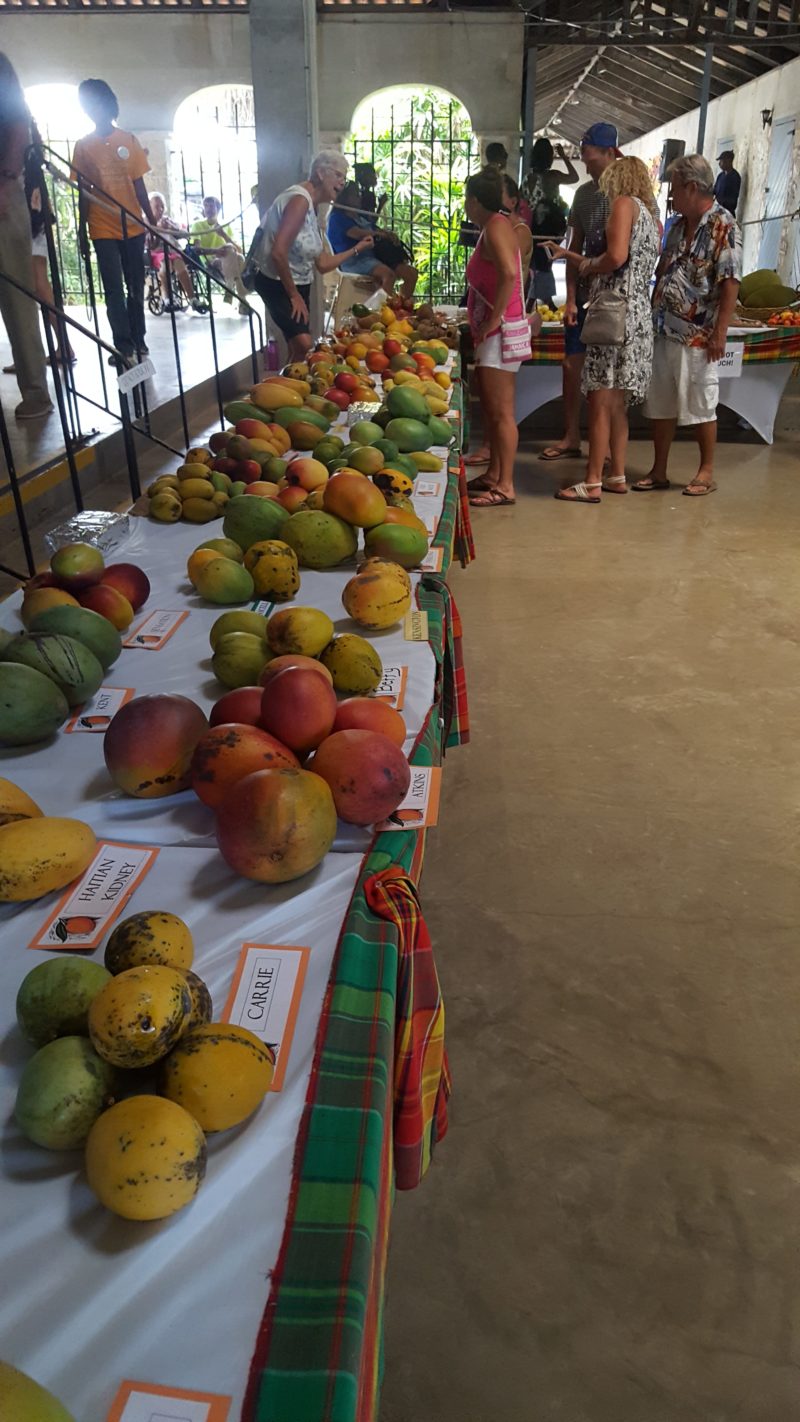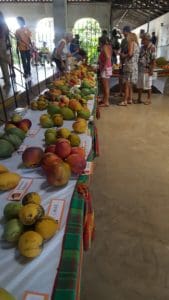 Due to the turn out and extra attention for this year festival, the gardens stepped up their game and produced some very exciting entertainment.
"We were so blessed this year to have so many local entertainers this come and want to support the garden," Karen Brin, the director of entertainment for the event, said, adding "we have an eclectic group of musicians from steel pan to soft rock. … We had everything you could possibly imagine, with the exception of classical music, We save that for Christmas."
All manner of tropical fruit were on display and at the end of the day there was a silent auction of all the fruit. The proceeds of the day's events go to support the botanical garden.
Officials were excited for this year's turn out, feeling that the variety of events and entertainment and increased exposure due to coverage on tv networks NBC and Fox would draw more people in.
Suffice it to say, Mango Melee did not disappoint, and locals and tourists alike will continue to come and enjoy the tastiest event of the summer.