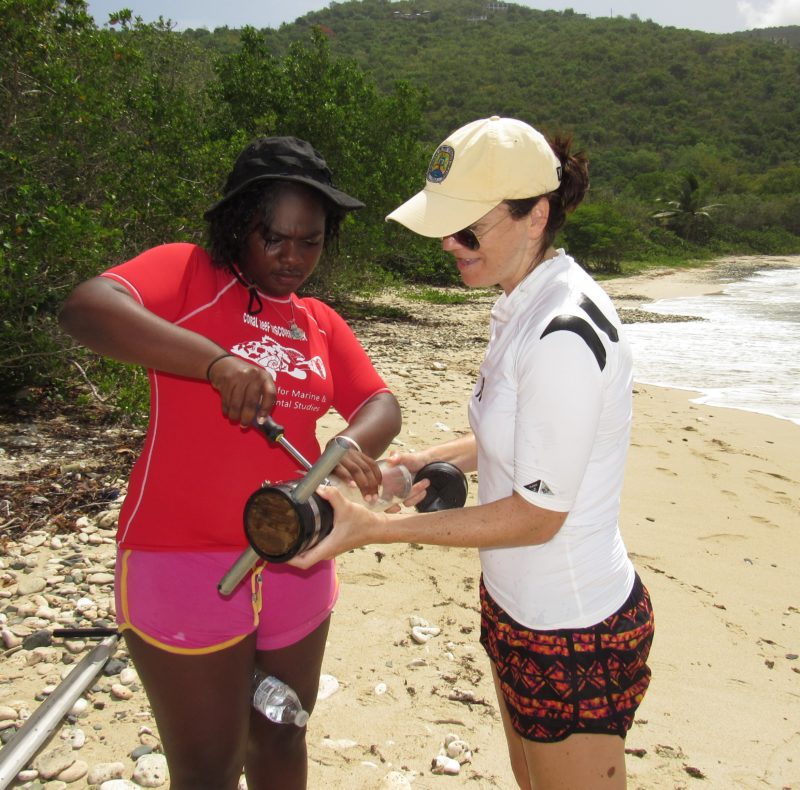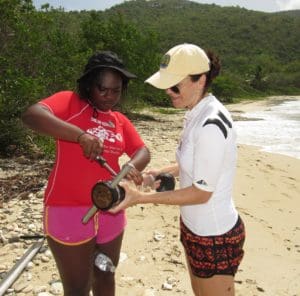 Two researchers have been selected to speak at the 2017 TEDx Saint Thomas event. This opportunity helps carry the mission of VI-EPSCoR's Mare Nostrum Caribbean to a national stage, and, perhaps more importantly, it showcases the world-class research taking place at the University of the Virgin Islands with the support of NSF VI-EPSCoR funding.
Kristin Wilson-Grimes, Ph.D., is the research assistant professor of Watershed Ecology at UVI and Director of the Virgin Islands Water Resources Research Institute. Her talk, "SEAS Your Tomorrow," will focus on her experience as an underrepresented minority in science. The challenges she faced as a minority has fueled her dedication to supporting others and encouraging diversity in the sciences.
Wilson-Grimes will highlight how local students are being engaged in research and how a pipeline is created from middle school through high school, college and even graduate school as students are encouraged to consider and prepare for careers in the ocean sciences.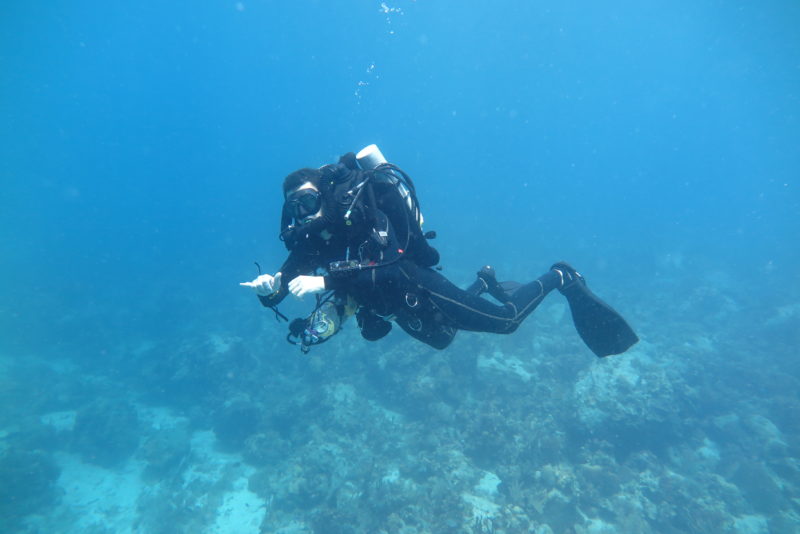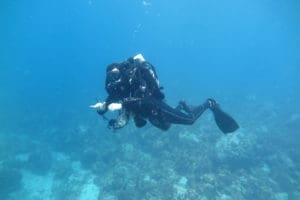 Viktor Brandtneris, a technical mixed-gas re-breather diver, will talk on a topic entitled "Shelter from the storm, finding hope for coral reefs in a changing ocean." He will share his experiences diving across the world in no less than 12 nations including the Galapagos Islands, Easter Island, Israel and the U.S.V.I. Brandtneris is part of a team of researchers studying the remarkable deep water mesophotic reefs of St. Thomas where coral colonies are thriving in a time when corals are dying across the world.
Viktor will share breathtaking images of the life that thrives at extreme depths; he will discuss the dangers of working at 230 ft.; he will share on how and why people should protect these reefs. Most importantly, he will discuss the importance of never giving up.
TEDx Saint Thomas will take place at 5 p.m., Saturday, July 15, at the Antilles MCM Center. Tickets can be purchased for $30 per person on July 1 at Scoops & Brew, Cup and Cork, Chelsea Drug Store, Bajo el Sol and Antilles School.