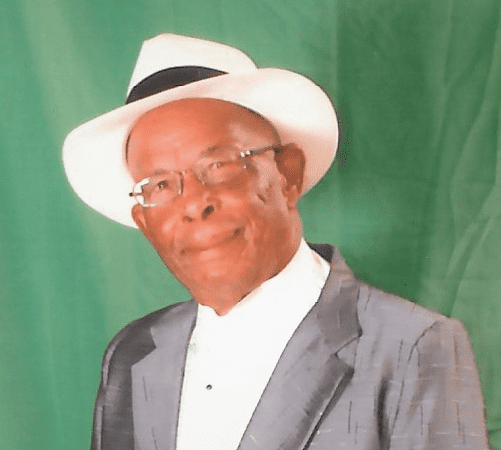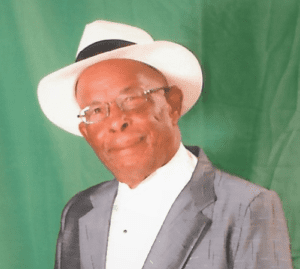 Herskel Alexander King died on June 15.
He is survived by his wife, Veronica C. King; sons: Amos King, Joel King, George King and Haskel King; daughters: Rachael King, Francisca King Trocard, Vella King Begora, Eliar King, Nettie King Charles, Wilhelmina King Thomas and Evah King; daughters-in-law: Bernadette King, Kathleen King, Miriam King and Anne King; sons-in- law: Frantz Begora, Lavarty Charles and James Thomas; brother, John J. King; and sisters: Sarah King, Ruth Laudat, Jemima Charles and Hannah Prosper.
He is also survived by grandchildren: Falone Hilaire, Eddie Fabien Hilaire, Ian Curt Gordon, Sandra Christopher, Gina Williams, Renata Trocard, Keegan Trocard, Earl Languedoc, Lina Trasemene, Gertrude King, Frank Begora, Xavier Begora, Katisha King, Amos Josh King, Otisha Jade King, Kayla Jolene King, Serra King, Jael King, Ellicelle Athanase, Reian John Baptiste, Lavisha Charles, Chevy Charles, James Samuel Thomas, Mikel King, Sabrina King, Dwayne King, Mariah King, Abiel King, Jordan King, Isabella King, Kevin King and Yavin Royer; and 16 great grandchildren.
Other survivors include nieces: Maria St. Valle, Maridell Williams, Myrtle Vidal, Honey Hendrington, Kendra King, Fanny King, Hyacinth King, Muna King, Lenoth King Serrant, Myrtle King, Donna King Johnson, Celia King, Marjorie Alexis, Oslyn Alexander, Marina James, Patricia James, Jenny Myers, Genevieve Aaron, Debbie Hazelwood, June Laudat, Julie-Ann Laudat, Esther John-Charles, Majorie Rebecca Lescot, Florence Aaron, Francess Mills, Martha Edwards, Berle Fulmore, Karen Lawrence, Carol King, Belinda Jules, Joanna Jules and Celia Jules.
More survivors are nephews: Mathias, Moses, Enoch, David, Nimhad, Ramsey and Miller Edmond, Bedminster King, Tony King, Harold King, Kenny King, John King Jr., Eric King, Arthur McDowell, Julien and Carlton Lawrence, Osborne Alexander, Lingburgh Myers, Josiah Mills, Enos Mills, Cleville Mills, Amos Mills, Joshua Mills, Jude Charles, Belden King, Alec Challenger, Edson Sorhaindo and Brent King; cousins: the Bullys, Kings, Serrants, Josephs, Henrys, Charleses, Joneses, Laudats and Xaviers; special friends: Thelma Youngblood, the Boatswain family and Robert Jules; as well as other relatives and friends too numerous to mention.
There will be a viewing from 3-5 p.m., Friday, July 7, at Divine Funeral Services Chapel. A second viewing will be held at 9 a.m. followed by a funeral service at 10 a.m., Sunday, July 9, at Seventh-day Adventist Church, Peter's Rest. Interment will be at Kingshill Cemetery.