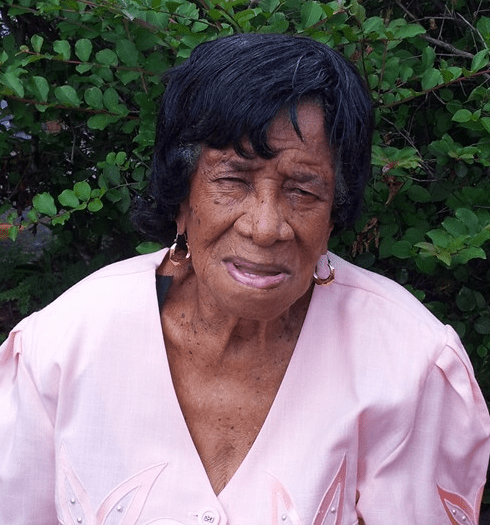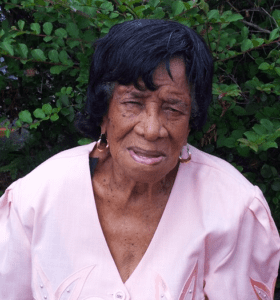 Ismay Pemberton, also known as "Ms. Pemo," of Joseph E. Terrace died on Monday, May 8. She was 97 years old.
She is survived by her daughters: Elsa Wattley and Camalita Testimark; grandchildren: Carmen Wattley Johannes, Elvis Wattley, Earl Wattley, Elsie Baker and Beverly Joseph; great-grandchildren: Alex Wattley, Anthony Wattley, Shavonne Johannes, Krystal Wattley, Kristin Wattley, Krysanne Wattley, Ketisha Iles, O'Dani Evans and Ashley Wattley; and great-great-grandchildren: K'Vone Camacho, J'Kwon Camacho, K'Mauri Camacho, ReyKwon Watson, Azariyah Iles, Joshua Williams, Anaiah Wattley and Zaheim Metellus.
She is also survived by granddaughters-in-law: Louisa Wattley, Brendalee Wattley and Davia King; nieces: Margareat Webb, Iris Hodge, Violet Williams, Wilma Simon, Louise Romney, Julia Halbert, Linda Hanley, Geraldine Zulli and Annette Morton; and nephews: Vincent Halbert, Samuel Halbert, Paul Halbert, Kenneth Halbert, Irvin Halbert, Rupert Halbert, Benson Morton, Emerson Morton, Leroy Morton and Franklin Morton.
Other survivors include godchild, Dahlia Brown Romney; special friends: Ms. Brown, Heather Greene, Ruthann Greene, Boodhoo and other friends at Joseph E. James Terrace and St. John's Anglican Church Daughters of the King; as well as other relatives and friends too numerous to mention.
There will be a viewing held at 9 a.m. and a funeral service at 10 a.m. on Friday, May 26, at St. John's Anglican Church. Interment will follow at St. John's Anglican Church Yard.