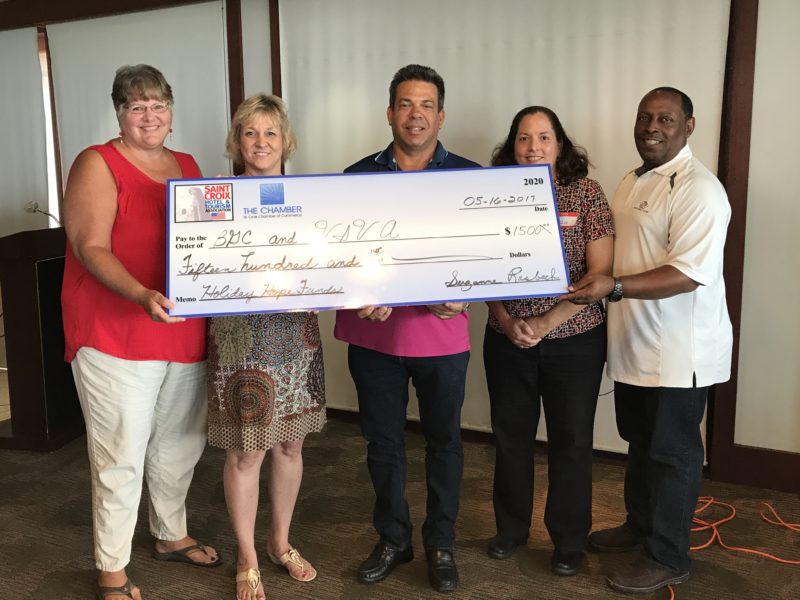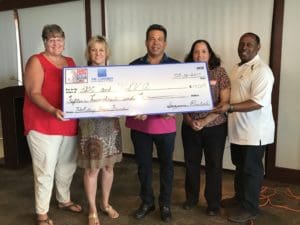 On Wednesday, May 17, the St. Croix Hotel & Tourism Association and the St. Croix Chamber of Commerce awarded $3,000 in donations: $1,500 to CASA/VIVA for Children and $1,500 to the Boys & Girls Clubs of the Virgin Islands.
CASA/VIVA represents and advocates on behalf of abused and neglected children while they are in the foster care system. The Boys & Girls Clubs serve children from 5 to 18 years, focusing on education, good character, good citizenship and healthy lifestyles.
Donated funds are a product of the annual Holiday Hope Benefit. Held every December, Holiday Hope raises funds for these two organizations for children as well as the Richard Patrick Henry Hospitality Scholarship program.