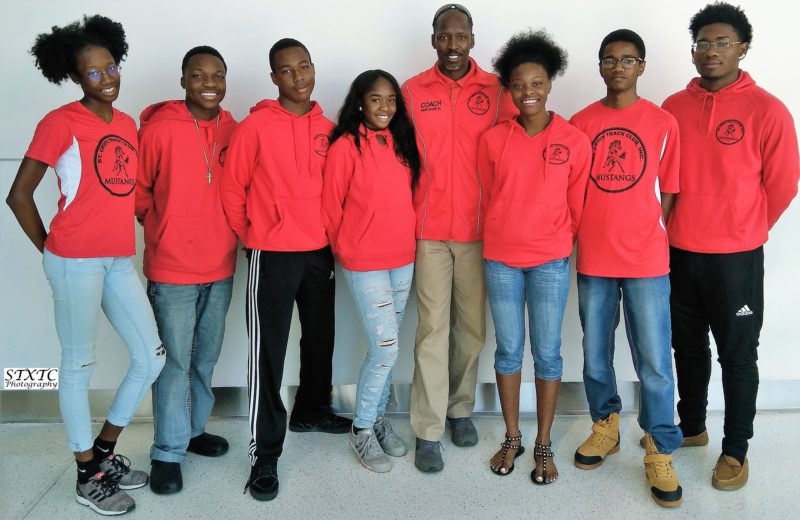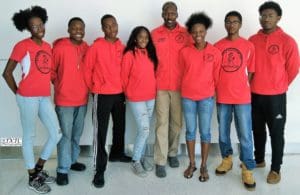 Seven teenage athletes of the St. Croix Track Club (STXTC) Mustangs participated admirably at the AAJI (ASOCIACIÓN DE ATLETISMO JUVENIL E INFANTIL) first Track & Field Championship qualifier.
The championships will be held in May 2017. An athlete must place in the top eight in sprints and top 12 in field events, middle distance and distance events. There are three age groups, 14-19 years-old, and over 850 athletes.
This qualifier was held in Ponce, Puerto Rico, on Saturday, April 1, and the next qualifier will be held at the end of April. The Virgin Islands athletes are competing against others who have already had four times the amount of competitions to prepare them to attain a higher level of performance.
The athletes competing for St. Croix Track Club were Anelia Austrie, Stefanie Matthew, Mikaela Smith, Valence Modeste, Gregory Gibson, Amni Alfred and Makari Matthew.
The following Crucians achieved personal best (pb) and/or seasonal best (sb):
Stefanie Matthew: 100m-13.88 sec. (pb) in 9th place; 200m-28.13sec. (pb) in 9th place.
Makari Matthew: 100m-12.65sec (pb) in 7th place; 400m-58.44sec (sb) in 7th place
Mikaela Smith: 800m-2:23.63 (sb) in 2nd place; 1500m-5:18.47sec (sb) in 3rd place
Amani Alfred: 100m-12.40sec (sb) in 12th place; 200m-25.05sec (sb) in 19th place
Gregory Gibson: 100m-12.28sec (sb) in 9th place; 200m-24.93sec (sb) in 17th place
Valence Modest: 200m-23.82sec (pb) in 6th place
The top performer was Anelia Austrie.
Anelia: 1st place– high jump – 1.63m (sb) or 5'4.25"
1st place – triple jump – 10.48m or 34'4.75"
Full results can be found at: www.finallaptiming.com/AAJI/
Coach K. Smith can be contacted at stcroixtrackclub@yahoo.com or http://www.eteamz.com/stxtc or 277-1123.