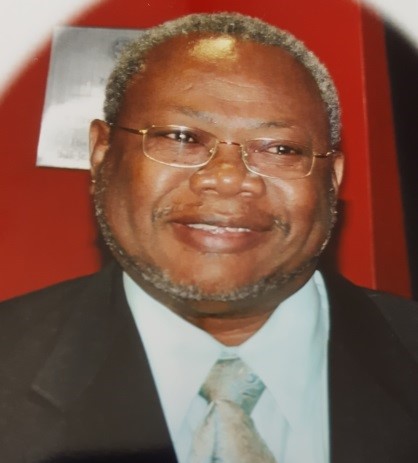 Rodney Alphonso Richards, also known as "Doc," of Estate Whim died on Dec. 21. He was 70 years old.
He is preceded in death by mother, Leona Goodridge Richards; father, Ricardo R. Richards; sister, Gweneth R. Francis; aunts: Bianca Brannigan and Evadney Donahue; uncles: Alphonso Richards and Gustave Richards; and godmother, Eulalie Rivera.
He is survived by his spouse, Jennifer C. Richards; daughter, Jinne N. Richards, MD, MPH; son, Rodney R. Richards, DDS; grandchild, Nikki J. Richards; nieces: Colleen F. Carter, Nina R. Nash, Rayna P. Nash, Kristina J. Nash and Lee-Anna Nash; nephews: Whitney S. Nash, Benjamin J. Nash and Patrick A. Prince, Jr.; great nieces: Symone L. Carter, Syrene M. Carter and Reya N. Nash; aunt, Inez G. Hinds; uncles: George Goodridge, Ignatius Goodridge and Ivan Goodridge; daughter-in-law: Barbra W. Richards; and brothers-in-law: Patrick A. Prince Sr. and Alder Ray Nash.
He is also survived by sisters-in-law: Elaine Prince Nash and Berlinda I. Prince; godparent, Mark Milligan; godchildren: Chrystal Fabio, Zaleka Luke and Shamall Turnbull; special friends: Alpha Phi Alpha Fraternity, Andre McBean, David and Rueben Lang, Raymond Ross, Mr. and Mrs. Albert Schuster; cousins and other relatives: Denise Hinds Roach JD, Michele Richards, Sharon Besendorf, Robin Brannigan MD, Otis Brannigan DDS, Daryl Donahue JD, Janet W. Lake and Dean Hodge; as well as other relatives and friends too numerous to mention.
The viewing will begin at 9 a.m. followed by the funeral service at 10 a.m. on Monday, Jan. 9, at St. Luke AME Church, Estate Grove Place. Interment will follow at Frederiksted Cemetery.