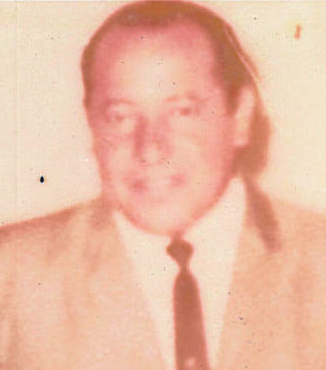 Demetrio Saldaña, also known as "Jorge" and formerly of St. Croix, died in Sunbury, Penn., on Dec. 14. He was 81 years old.
He is survived by his spouse, Violet Saldaña; daughter, Luz E. Saldaña; sons: Demetrio Saldaña Jr. and Luis E. Saldaña; stepsons: Fritzroy Jeffery and Sylvester Jeffery; grandchildren: Georgina Saldaña-Jones, Laura Cristina Saldaña, Rafael Saldaña Jr., Maggie Saldaña, Jorge Saldaña, Yesenia Saldaña, Krystle Saldaña, Tiffany Saldaña, Nachabel Quiñones-Osorio, Alejandro Quiñones, Tony Rivera Jr., A'isha B. Rivera, Armando Saldaña and Trevor Saldaña; sisters: Victoria Brignoni and Juanita Morales; and brothers: Raul Saldaña and Miguel A. Camacho.
He is also survived by nieces: Marjorie Dore, Milagro Soto, Rosita Saldaña, Ita Saldaña, Angie Camacho, Alicia Camacho, Elizabeth Camacho, Eneida Saldaña, Debbie Morales, Yolanda Morales, Janice Morales, Amanda Saldaña, Ruth Barton, Rita Christian and Nelaren Sackie; nephews: Gito Saldaña, Leonaldo Saldaña Jr., Edwin Saldaña, Luis Saldaña, Jesus "Binbin" Saldaña, Victorino "Tito" Saldaña, Melvin Saldaña and Vincent Saldaña; daughters-in-law: Nancy "Julie" Saldaña and Linda Saldaña; brother-in-law, Bienvenido Brignoni; sisters-in-law: Marcelina Saldaña, Mariana Camacho and Berly Santos; special friends: the Hayes family, Robert Merwin, Kenneth Brown and Ernesto Gutierrez, Brady and staff at Brady Restaurant, Leola Carol and family, Dorin Hewitt and family, and Jessie Whipper and family; as well as other relatives and friends too numerous to mention.
A viewing will take place at 9 a.m. followed by a funeral service at 10 a.m. on Wednesday, Jan. 4, 2017, at St. Joseph Catholic Church. Interment will be at Kingshill Cemetery.
All arrangements are by James Memorial Funeral Home Inc.