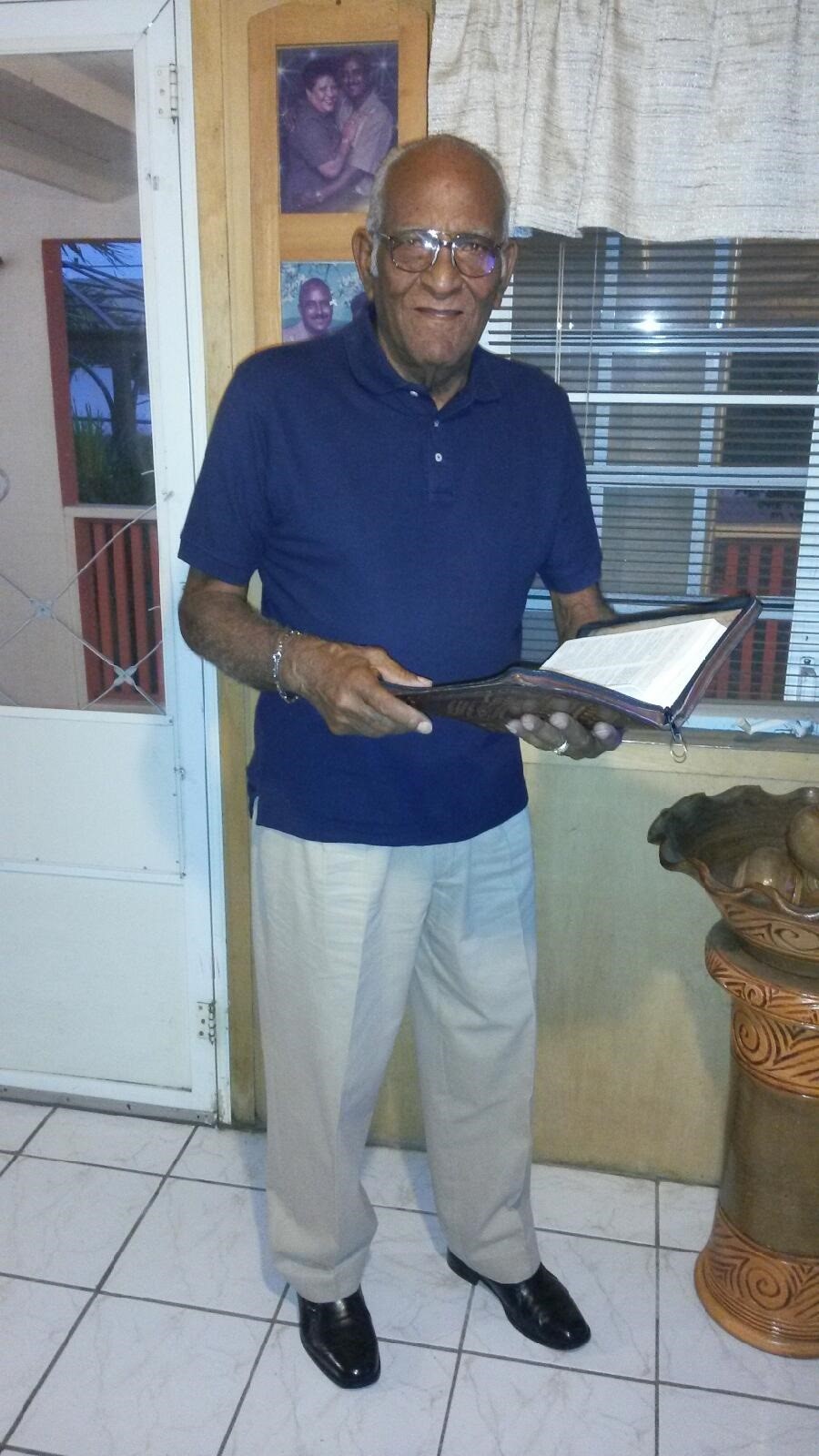 Jesus Rivera Estien, also known as "Chu Africa," of Estate Williams Delight died on July 6. He was 79 years old.
He was preceded in death by his mother, Nieves Estien Soto; father, Marcelo Rivera; and son, Alex Rivera.
He is survived by his daughters: Nitza I. Rivera, Maria H. Rivera and Carmen M. Rivera Vasquez; sons: Jesús Rivera Jr., Edison P. Rivera and Tomas Rivera; grandchildren: Maralyn Bermudez, Michael K. Marin, Xlatasha Gilmore, Jovaneé Rivera, Jesus Rivera III, Vanessa Rivera, Gabriel J. Rivera, Edison P. Rivera Jr., Vanelis Rivera, Aisha Rivera, Edison P. Rivera III, Albert Vazquez Jr., Sheyla Vasquez, Kianna R. Rivera, Kayla R. Rivera and Albanitza Lugo; 18 great-grandchildren; sisters: Carmen Rivera, Guadalupe Mercado, Carmen Gonzalez, Gloria Acosta and Maria Del Carmen Miranda; brother, Herminio Mercado; nieces: Nancy Lopez, Vanessa Betancourt, Ivonne, Ivette Gonzalez, Sonia Roman, Bennie A. Donastorg, Iris Magras and Carmen Acosta Hudson;
He is also survived by nephews: Juan "Papo" Acosta, Hector Hecky Acosta, Samuel Acosta, David Lopez Rivera and Rodolfo Betancourt; daughters-in-law: Colleen Rivera and Ana Garcia; sons-in-law: Telesforo Ortiz Jr. and Albert Vazquez; brothers-in-law: Jose Gonzalez, Juan Acosta and Hector Marrero; sister-in-law, Silvia Mercado; special friends: Angel Montañez, Orlando Taverez, Wilfredo Rivera and Fernando Perez; as well as other relatives and friends too numerous to mention.
There will be a viewing from 3-5 p.m. on Wednesday, July 13, at James Memorial Funeral Home in Estate La Grande Princesse.
A second viewing will be held at 10 a.m. followed by a funeral service at 11 a.m. on Thursday, July 14, at El Triumpho H.U.E.C. (Estate Mon Bijou), Interment will be at Kingshill Cemetery Veterans Section.