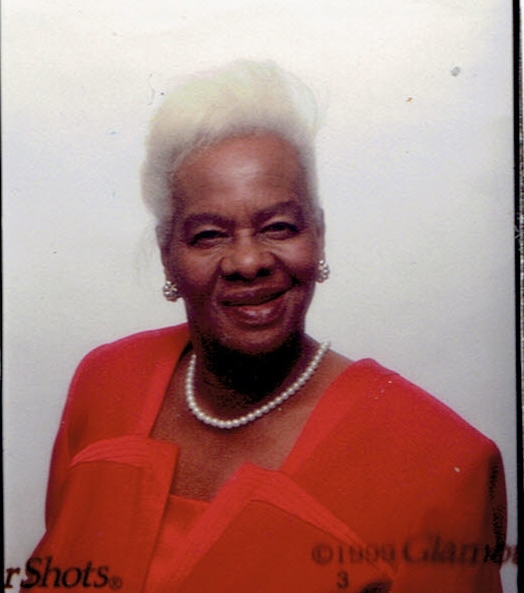 Malvina A. Pemberton died on Nov. 9.
She was preceded in death by her sister, Maud Grant; children: Rita Herbert and Earnest Nesbitt; grandchild, Lakeisha Taylor; and great-grandchild, Reneisha Millington.
She is survived by her children: Carol Huggins, Yvette Herbert, Lucina Paul, Ezekiel Herbert, Elvin Matthews, Clarence Matthews, Rosetta Lawrence, Margaret Thompson and Sylvanie Herbert; adopted daughter, Monet Harrigan; and grandchildren: Melissa Herbert, Richard Herbert, Carlos Christian, Wesley Herbert, Albert Huggings, Renita Clarke, Marcus Clarke, Rhea Clarke, Ressa Clarke, Mark Clarke Jr, Marley Clarke, Fernella Kiture, Janice Kiture, Paulette Kiture, Karen Kiture, Ivan Matthews, Cheryl Rosado, Naomi Maynard, Joyce Free, Gem Lawrence, Joy Lawrence, Lawson Lawrence, Travis Herbert, Samantha Herbert, Sharana Herbert, Clarence Matthews Jr., Nicole Matthews, Joseph Matthews, Curtis Taylor, Tyrone Taylor, Marquis Matthews and Morgan Matthews.
She is also survived by great-grandchildren: Noelia Crispin, Noelis Crispin, Jorge Crispin Jr., Orsha Matthews, Kioko Rosado, Noel Rosado Jr., Carlos Christian Jr., Cassius Christian, Amara Huggins, Dion Williams Jr., Shaquana Harney, Jaheemee Williams, Logistickah Kiture, Kymani Thomas, Nyomi Williams, De'Shawn Williams, Crecy Scotland, Trenyce Free, Kayla Free, Verrol Free Jr., Ma leek Matthews, Alexandria Matthews, Jalen Matthews, Brian Williams, Virginia Davis, Isaiah Friday, Faith Rabsatt, Donald Peter Jr. and Shadyra Charles; great-great-grandchildren: Jaidah Williams, Jah Nayyah Gordon, Jahlyni Williams, Maurice Clarke and Savannah Clarke; daughter-in-law, Althea Herbert; and sons-in-law: Teleus Paul, Neville Lawrence and Mark Clarke.
Other survivors include: sister-in-law, Inez Liburd; nieces and nephews: Ena Grant, Eunice Taylor, Vincent Nicholls, Mervin Grant, Melvin Broadbelt, Leonie Watts and Leonard Grant; special friends: Sis. Barbara, Sis. Fernella Parker, Clifford Christian, Amelia George and family, Carl Kiture, Hakim Kiture, Carl Kiture Jr., Gwendolyn Josaiah, Brisbane Taylor, Harvel Samuel, Casper and Yvette Cornwall, James Chapman, Roma Williams, Janice Bradshaw, Mr. and Mrs. Lauren Williams, Cravel and Linda Holmes, Robert Newton and family, Keith Farrel, Alameda George, Lucille Nixon, Dorothy Brown, The Bachelors, Percilyn Richardson, Winifred Brown, Genevieve Davis and Cavel Dickerson; as well as other relatives and friends too numerous to mention.
A viewing will be held at 9 a.m. followed by a funeral service at 10 a.m. on Saturday, Nov. 21, at A Gathering Unto Christ, the old Faith Tabernacle Building,16 East Street, Christiansted. Interment will be at Kingshill Cemetery.
Arrangements are entrusted to Divine Funeral Services and Crematory. We own and operate our own crematory. Let us offer you a Dignified Funeral, affordable by all. Tel: 773-0003/fax: 773-3003.