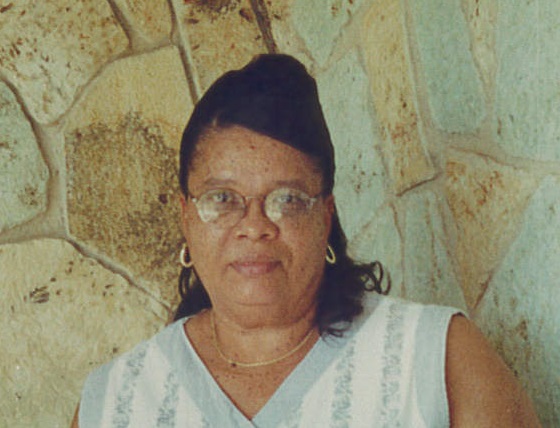 Gloria Venetta Audain, also known as "Netta," of Stoney Ground died on Sept. 6.
She was preceded in death by her daughter, Linda Audain; brother, Basil Audain; and sister, Doreen Barnes.
She is survived by her daughter, Sandra "Beverley" Frederick; sons: Austin "Tony" Audain Sr., Nathaniel "Ray" Audain Sr., Michael Sean Frederick and Jerry "Lloyd Frederick; grandchildren: Kazandee Rose, Keiran Martin, Dalila Tota, Samantha Stokes, Aisha Skelton, Nathaniel Ray Audain Jr., Emelia Audain, Austin TJ Audain Jr., Shenell Audain, Omari Tota, Randy Audain, Jeffers JT Adams, Jamie Adams, Jermel Adams, Shanice Gordon, Kimanni Gordon, Kiara Williams, Shania Frederick, Shayla Frederick, Micah Frederick, Jaquan Frederick and Jamira Frederick; sister, Violet Audain; and brothers: Wilfred Audain, Donald Audain, Victor Audain and Leighton Audain.
She is also survived by special niece, Jaqueline "Jacky" Barnes; nieces: Lynette Barnes, Yvette Barnes, Pauline Audain, Florine Hassel, Julie Audain, Sandra Audain, Karen Audain, Wendy Audain, Debbie Audain, Anetta Audain and Vanessa Williams; nephews: Victor Audain, Bernard Barnes, Vaughn Audain and Franklin Audain; daughter-in-law, Mary Lee Audain; ex daughters-in-law: Christina Lake and Trisha Eriste; son-in-law, Ronald Gordan; sister-in-law, Helen Audain; special friends: Mrs. Lando, Clarita Stevens and Teddy Richards; and other relatives and friends too numerous to mention.
The funeral service will take place at 10 a.m. on Thursday, Sept. 17, at St. Paul's Anglican Church, Frederiksted. Interment will follow immediately at Kingshill Cemetery.
All arrangements are entrusted to James Memorial Funeral Home Inc.