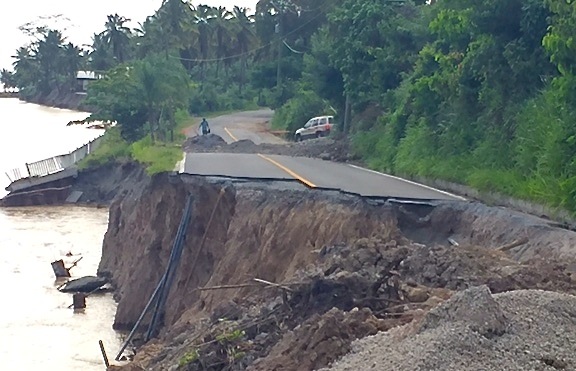 Just days after Tropical Storm Erika devastated the island nation of Dominica, V.I. Delegate to Congress Stacey Plaskett visited the storm-torn island and met with local government officials including Prime Minister Roosevelt Skerrit.
"I was honored to be a part of the Virgin Islands delegation to Dominica to first let the people know that their brothers and sisters in the U.S. Virgin Islands are deeply concerned with Dominica's plight during this devastating time and to listen and offer support as needed," Plaskett said in a statement.
"As a Caribbean person I was proud of the organization and unity being demonstrated from the prime minister, the Honorable Roosevelt Skerrit, his cabinet, and the entire government and people volunteering," Plaskett said.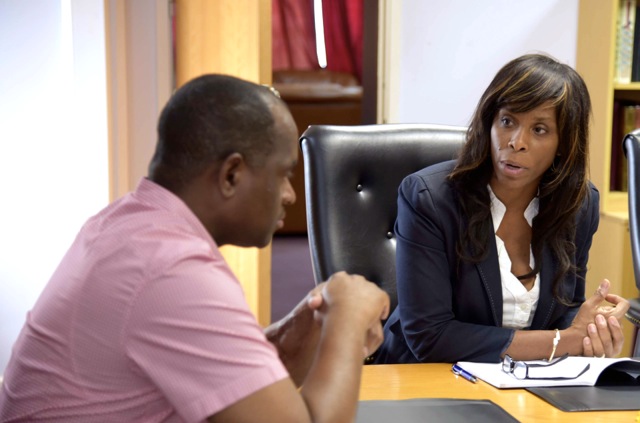 "As the head of the delegation, we let the people know we were there to observe, learn specifically what was needed and take that as an action plan going forward," she said, adding that needs of "building material for relocation, heavy equipment and support for geotechnical studies" continues as rains threaten additional communities.
With Plaskett were Sen. Sammuel Sanes, the V.I. Legislature's majority leader; former St. Croix Sen. Holland Redfield; members of St. Croix Rescue; the Dominica United support group; and Shelley Moorhead, who is special advisor to Gov. Kenneth Mapp for external affairs, according to the statement from Plaskett's office.
Plaskett said the next step in her effort to assist Dominica is to get with her colleagues in Congress to raise awareness for the relief effort under way and to highlight the effects of climate change that place many communities in the Caribbean region at risk.
"The next step for me in Washington is to meet with other member of Congress – particularly those members who represent the Caribbean communities in Miami and New York City – and work together to provide assistance from the U.S. government and also to send a message to the U.S. government, that in fact, this was a tremendous tragedy and that climate change is already showing its immediate effect throughout the world and particularly in the Caribbean," Plaskett said.