Updated: See Editor's Note at end.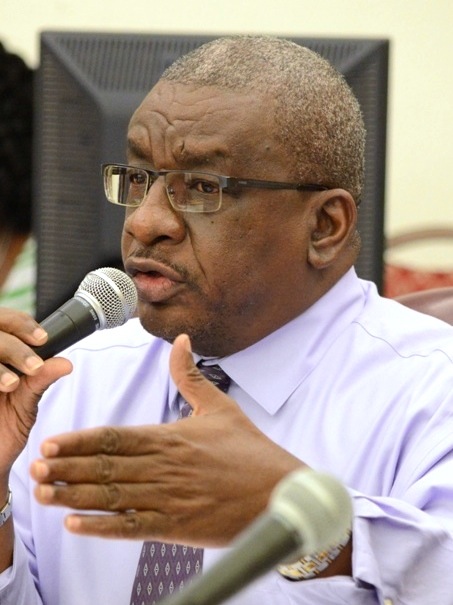 There will be an unfunded mandate for public bus service on weekends and a new, unfunded V.I. budget "fund" within the budget, as a location to put money for new ferries, if bills approved in committee Monday are passed into law.
Sen. Marvin Blyden introduced his bill requiring weekend VITRAN bus service, [Bill 31-0133] saying "access to reliable transportation is critical" to many in the territory trying to get to work, keep their jobs and find jobs.
Acting Public Works Commissioner Gustav James said he wants to start weekend service and hopes to find some federal funding to help.
"Please be assured that we at the Department of Public Works and VITRAN are fully committed to this end," James said. "The reason these services are not currently provided has been due to a lack of available funding." He asked the Legislature to give Public Works "adequate time to evaluate our resources and capacity" and put in weekend service on its own.
Sen. Tregenza Roach said, "I hear you saying, 'Don't mandate this without money.' But are you also saying you may be able to do this?"
James said they had been told recently that some federal funds they had been restricting to capital expenses could be used for some limited operating expenses.
Sen. Justin Harrigan asked him to expand on the federal funding possibilities.
James said, "We learned the federal funds are more flexible than understood previously." So the Public Works is going to go back through the grants for areas where it can use funds "to operate more efficiently," he said.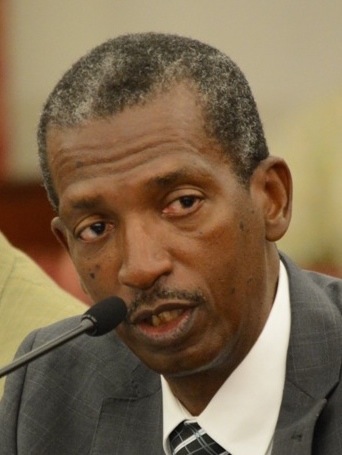 Blyden said more riders would also mean more revenue, reducing the extra cost of the routes.
James agreed, saying more routes and better timeliness would all encourage more riders to take the bus, bringing in yet more revenue, in a beneficial spiral. "Not only would it give us more ridership, it would give us a better image in terms of the federal government, so it's a win-win," he said.
Later James emphasized again he is "very interested in expanding services and putting something forward to the federal government." "If we show a good system, the federal government will be with us," he said.
Sen. Neville James introduced a bill creating a separate fund for ferry monies [Bill 31-0137], saying it would separate the funding and keep a strong focus on getting the funding for the ferries. "This is more of an administrative mandate, but it has a real effect," he said.
Gustav James said Public Works had no objection to creating a separate fund, but asked that the bill be changed to delete references to federal money, because the federal government has its own rules and gives the money out only after it is spent.
"Currently our funds are disbursed on a reimbursement basis. We spend the funds first and they are then reimbursed by the federal government. Prior to spending funds, specific purchase orders and contracts require the approval of our federal partners," he said.
Sen. James and other senators said there would be amendments to remove reference to federal funds.
The committee approved the weekend bus service bill with Neville James, Blyden, Sens. Clifford Graham, Kenneth Gittens, Almando "Rocky" Liburd and Nereida "Nellie" Rivera-O'Reilly voting yes. Sen. Jean Forde voted no, citing concerns over the unfunded mandate.
The ferry-fund bill passed unanimously. Both bills will be heard next in the Rules and Judiciary Committee.
Editor's Note: Sen. Neville James' office contacted the Source objecting to the headline referring to his bill, Bill 31-00137, to create a ferry fund as an "unfunded bill," on the grounds that the bill did not mandate spending that it did not fund. We feel it is important to help our readers understand legislation; in this case that legislation to create a ferry fund has no funds and hence the bill is unfunded. We also appreciate his concern about the distinction between an unfunded bill or unfunded fund, as we wrote about, and an unfunded mandate, which we did not write about, and note here for the record that James disputes the wording of our headline.